Note: In 2021 I'm going to publish at least one blog post per week, on Wednesdays. Last year I didn't quite make it, but this year I will. This is entry 1 of 52.
Note: The off topic photos of salad bowls are here to update readers familiar with the post where I introduced that regular meal of mine. Here's how the dish is getting made these days. I introduced this salad for my first post of 2020, so I think it's fitting to bring the bowl back for the beginning of 2021. The images show the salad bowl that was made adjacent to mine a few days ago by someone who really knows what she's doing; hers was much more visually appealing; my meal, with ingredients strewn together haphazardly, simply disappeared into my happy stomach unphotographed.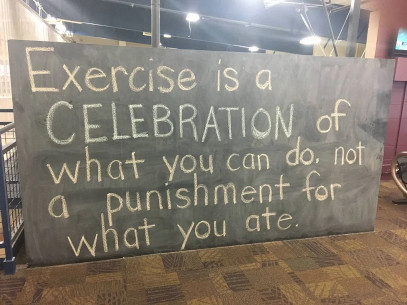 I used to go to the gym regularly and run on the treadmill with a portable MP3 player keeping me company. COVID-19 nixed the gym habit, and rain nixed my little music device. Now I've learned to pound pavement hearing the various songs of the outdoors, something I'd wanted to try for a long time—but did not have the strength of self to dare do.
Jogging without headphones places me much more in touch with the environment. Every little sound that comes my way reminds me I'm an animal taking part in a very physical world. It's like camping, but each and every day. Usually, at least in the WEIRD world (Western Educated Individualistic Rich Democratic), the car and the cubicle lock adults into a zombie state; they forget, for instance, that their vehicle is thousands of pounds of metal hurling down the highway thanks to explosions, and treat the ride as a no-thought-required luxury cruise where they can eat and scroll their phone. Humans: from hunters persistently chasing prey to hunching over glowing screens with backaches and, above all else, predictable, safe, risk-free routines that keep them infantilized. It's easy to understand how the treadmill fits in here: the runner watches another titillating screen, wears isolating headphones, and times the run on the machine's complicated computer. Its flashing lights replace the jog in nature with something as scientifically managed, rigorous, and efficient as an assembly line. You don't even go from a Point A to a Point B.

Since I've been running outdoors with no headphones for a month or so, what other differences have I noticed? It's amazing how much you learn about your surroundings when daily you run around them, any which way, not necessarily sticking to a planned course. Think of all the things that might be going on in your town that you don't know about. Just today I saw that Seattle, whichever government department it was, placed a sign threatening a shockingly steep $1,500 penalty for anyone dumping waste in a cul-de-sac near me. For years I've seen sofas, scrap metal, chairs, and other junk dumped there, and now the story continues with escalating stakes and conflict between the cost-saving polluters and the neatnik authorities. What will happen next? It's a miniature story right outside my doorstep.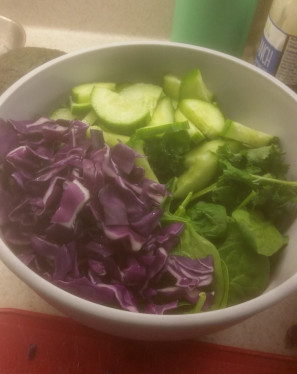 At that cul-de-sac, there's a somewhat rickety and certainly steep staircase climbing a hill; by the top, a wood fort stands, like one that might stand in a backyard for kids to play in. Whenever I run past it, I wonder what its function is, who built it, what its story is. Once you're on the other side of the hill, it's possible to walk a little bit and then take a trail circling around to, from another direction, the base of the staircase. Bigger infrastructure nearby inspires wonder too. I live by the "Low Bridge," also known as the Spokane bridge, where the Duwamish River empties into Elliott Bay. (So come at me, bro!) When I was in zombie mode in my car, heavy metal blasting, I'd just assume the Spokane bridge was a drawbridge, even though I'd never seen it raise up to let ships through. It has a sidewalk for pedestrians, so nowadays I run across, a friend of the bridge, so to speak, getting to know it a little bit more each time. One day, before I could progress far across the bridge, a guard rail along its sidewalk came down and stopped me in my tracks. Next to me, vehicles were also stopped by a separate guard rail. Then the bridge very slowly swung in horizontal arcs to let the boat through. Finally it arced back together into one piece. Who controls all this? Does the bridge have a mind of its own? There's a creepy tower by it that I can see from my apartment—perhaps the bridge boss is therein?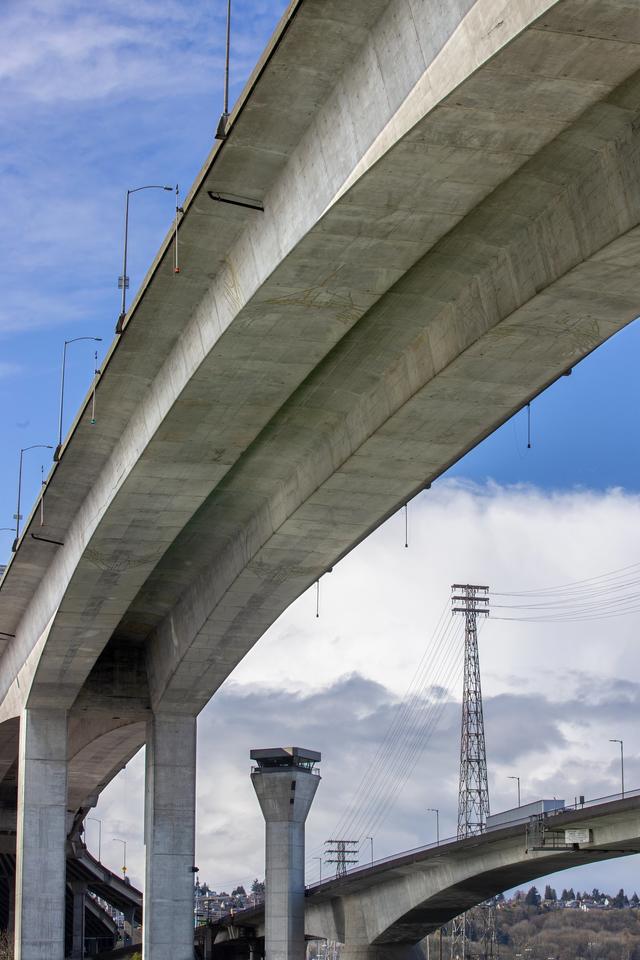 My friends and I joke about this tower, because it looks straight out of some paranoiac novel. A different day, I was running across the bridge and happened to see a man come out of the top of the tower, the little room up there, onto the tower's balcony area to gaze around the cityscape. I don't know if he was satisfied or dissatisfied with what he saw, but he quickly vanished back into his lair. What's his story? He some kind of wizard? What's the tale of this tower? None of that does the driver typically see or think about, too busy zooming past while stressing over traffic. The treadmill gerbil in the gym definitely doesn't take in all these unusual experiences either. Think of the multitudes of buildings you drive past routinely, the architectures and plants unobserved, the mysteries of who owns them and what they are doing with that ownership unbeknownst to you. Yet running outside, you feel part of the same highly active, physical world as the buildings (as opposed to a cerebral or deadened world), and might be inspired to research a particular structure you encountered next time you come to a computer.
There are plenty of other fascinating surroundings I've checked out since switching to jogging outdoors. To get certain places, it behooves me to run alongside train tracks. The gravel beneath my shoes there is so uneven that in spots, I have to really pay attention, which makes the exercise almost like a hike. These days I know that the trains near my neighborhood are usually the BNSF company's; when did I ever notice and think about things like that before? I didn't, just a drone on the unchanging treadmill. I'm grateful for my current newfound ability to run, listening, through grassy parks, down dirt paths following the Duwamish River, as close to the Seattle shipping terminals as their defenses will allow (Hi Homeland Security!), on sidewalk trails to their ends and then continuing alongside long streets leading into downtown, scrutinizing as I pass by the shops and other buildings I never knew were there. It's like being an adventurous kid, exploring on a bicycle.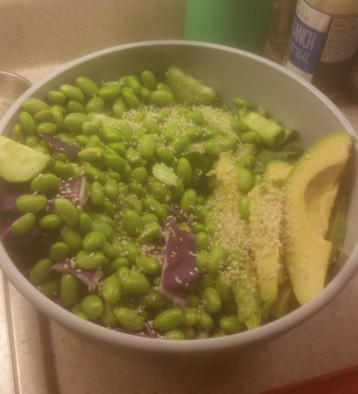 Why didn't I do this before? Seattle is a gorgeous city with plenty of walkable (and runnable) paths, whereas North Texas, where I'm from, consists of unappealing corporate parks, car dealerships, tract houses, and strip malls. But it's much more than that. A person has to have a sufficient measure of strength to hurl themselves, panting hard, through the cold pouring rain and dark, down paths that aren't yet paths. Where no one has planned for someone to run, where the person is creating the trail beneath their sneakers as they go, creating the idea. It requires engagement and participation with the world with all its details—watch your step on the uneven gravel! look that building up when you get home!—instead of withdrawing, giving up, and hiding in bed with unhealthy but comfortable habits, often grandiosely reassuring oneself falsely that one is achieving greatly.
I'd better get to bed. Getting up before dawn to run somewhere that's just miles from my door, and I've never even been there before!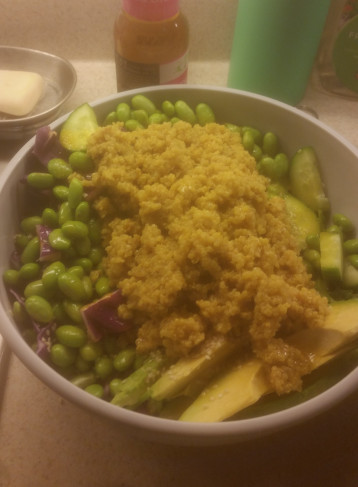 p.s. If you like the thoughts in this post, you might enjoy the videos of the vlogger shiey, aka illegal freedom. The artistic videos, a type of travel journal, show off his athletic, even daredevil, exploits exploring urban jungles, particularly restricted areas.

This blog post, Running as exploration and adventure, by Douglas Lucas, is licensed under a Creative Commons Attribution-NonCommercial-ShareAlike 4.0 International License (human-readable summary of license). The license is based on a work at this URL: https://douglaslucas.com/blog/2021/01/06/exercise-exploration-adventure/. You can view the full license (the legal code aka the legalese) here. For learning more about Creative Commons, I suggest this article and the Creative Commons Frequently Asked Questions. Seeking permissions beyond the scope of this license, or want to correspond with me about this post otherwise? Please email me: dal@riseup.net.