Note: In 2021, I wrote a new blog post every weekend or so. I skipped Week 51 for various reasons. But here's the final entry for this year, number 52!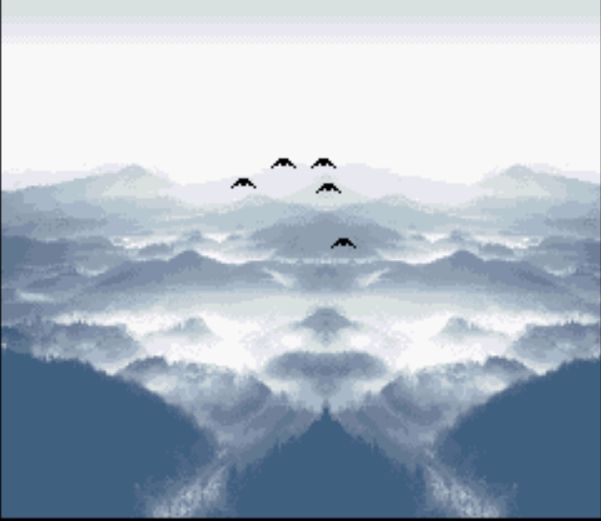 In 2021, I blogged for an entire year consistently for the first time in my life. I wrote a new entry each and every weekend, pretty much. The effort totaled 42 posts.
This post describes what I learned from the experience as well as my writing plans for 2022. Then in closing, a list of all 42 posts from 2021 with their titles and hyperlinks; the ones I recommend most are in bold.
What I learned from a year of blogging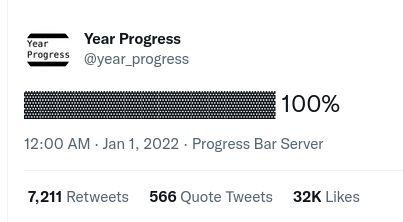 Before 2021, I wrote blog posts often, but I was either rusty (years back) or simply hadn't yet managed to pull off a full year of nonfiction blogging (2020). That's now changed with my completed year of blogging in 2021.
My blog entries this year have usually been about matters of social significance … except in many ways, I wrote them for me, primarily to improve my blogging skills and consistency. Putting together an entry remains a lot of underpaid/unpaid work—often a single post, when all is said and done, eats up an entire weekend—but it no longer feels particularly overwhelming. Nowadays I'm confident I can bust out such a blog post easily. Might feel sleep deprived and a bit out-of-body after making phone calls and staring at PDF details for ten hours straight, but such mild nuisances are at this point mere matters of routine.
Regarding writing craft. Readers have told me they don't have much time to read my posts, what with crumbs to clean and kids to feed. They've asked for shorter posts. And I have been shifting toward providing shorter entries. Plus, I usually now include reader-friendly subheads and try to stick to a single point or two, or at least mark where my train of thought diverts to a side topic. That wasn't the case when I began in January, but now it thankfully is.
Another big lesson I learned was how important the under-the-hood elements of a blog are. For example, this year, for the first time in half a decade, I updated the blogroll (list of links on the right side). To oversimplify, online writers shifted from the blogosphere to social media half a decade or more ago, but now we seem to be returning, at least a very little, to individual URLs, so it was time to spiff mine up. I added, across my website (here and here specifically), images of publicity I've received over a decade-plus from various venues. I scrutinized my whole website to upgrade hyperlinks from HTTP to HTTPS. I improved the leave-a-comment area to hopefully make it more enticing for readers to use. For instance, it now optionally sends you a notification email after I approve your comment following its initial hold in the moderation queue. All that stuff took not exactly gigantic, but still significant, amounts of time.
Many of my posts include original research, the result of excitedly engaging sheer curiosity. While writing about the Belarusian dictatorship declaring opposition leader Sviatlana Tsikhanouskaya a terrorist, to take one example of dozens, I found the Belarusian KGB's online Excel spreadsheet (since taken down) where you could see her designation on Sheet 1, Row 730. It's my hope that readers might share my curiosity and click through to see such a crazy spreadsheet, and thereby become more invested in themselves (their own curiosity, passion, etc.) as well as in the Belarusian pro-democracy resistance that involves the United States too. Hopefully such research—even if some items, like the online KGB spreadsheet, aren't exactly revelations—makes my posts unique in a field where journalistic competitors often offer nothing more than speculation. I remembered what I already knew from a decade ago, my days of pouring through Stratfor emails, that it takes quite a lot of time to conduct such research and fit it into a post, especially since researchers never know ahead of time for sure what they will or won't find.
I don't like the dumbed-down approach, even if it would generate dolla dolla bill. Yet I'm having to slowly drag myself in that direction, kicking and screaming, since this blog made, in 2021, less than $20 USD in donations. Bear with me for a moment; I'm not going to complain, just point out some facts that impact whether this blog will continue, not in 2022, but in 2023. Too often, audiences haven't deigned to consider any story wherein they themselves might need to change, including when it comes to forking over cash; since in the blog relationship, audiences monopolize the power of the purse, that leaves us with a story about how independent content creators should alone bear the burden of changing. Have you tried Patreon? Are you on Medium? I've heard people are having success on Substack, why aren't you there yet? When I do comply with those requests, audiences typically move the goalposts, mentioning yet another site they expect me to add a profile to instead of opening their wallets. In the final analysis, just as audiences are slow to change from banal complicity with oligarchs to amazing resistance against them, so they're likewise slow to warm up to the idea that they could deliver donations instead of unsolicited advice about how I might could milk donations out of some other third party. Well, authors have been complaining, er not complaining, about this for only hundreds of years. And besides, blogging, even unpaid, is a much better way to spend time than being forced to work in a mine or not having any freedom of expression. It's just, when I leave the United States for the Netherlands in mid- to late 2022 if they approve my business plan (under the Dutch-American Friendship Treaty), there's every reason to think I just might have to quit blogging in 2023 due to lack of income from it.
I've ghostwritten oodles of content marketing pieces in the past decade and I've recently begun a highly regarded content marketing certification course—but I hope not to revamp my blog in that style. Thankfully, even putting out verbose, meandering posts routinely led to or at least likely facilitated additional opportunities for me this year, including giving a talk at a college hacker club and a quite sizable, important venue commissioning a nonfiction essay from me for 2022. And I'm not much for another option sometimes seen: the telegraphic, truncated style of listing seemingly endless human rights violations. I hope some readers find the variety of subject matters, quotations, history, literature, etc., threaded together in my posts a valuable and somewhat unique sales point rather than an erroneous lack of message discipline.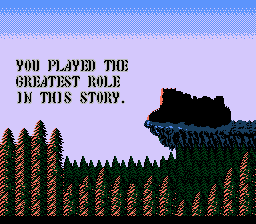 Speaking of impact, that was the best thing about this year of blogging. In a handful of instances, individuals contacted me, perhaps people I hadn't heard from in a long time, asking for more information about something in one of my posts. Because of a June entry, for example, pharmaceutical consumers who'd never heard of how and why to use compounding pharmacies until my writings are now getting their pills in custom dosages, whereas they were previously limited to the manufacturers' increments due to fog of war, lack of knowledge. When I wrote about the Belarusian KGB's murder of Andrei Zeltser, an employee of a Pennsylvania-based IT firm who like that company opposed the Lukashenko dictatorship, I wrote about how his wife Maryja Uspenskaya, the sole witness to his shoot-out death—about which the regime created propaganda footage that spread around the world—was placed in a psychiatric hospital, with, worryingly, no info available in English about her whereabouts or well-being for more than a month. I mentioned how Uspenskaya had been left off lists of Belarusian political prisoners. The day after my entry, the opposition leader herself tweeted to recognize Maryja Uspenskaya as a political prisoner. (Progress on her case still needs to be made.) The point of these examples is not to humble-brag but to show that, instead of centering a career/life on complying with corporate publishers, DIY bloggers can have impact, so why not try it yourself? And definitely, much thanks to everyone who's been reading this blog, commenting, contacting me, sharing the entries, critiquing, donating, and more. That's what separates a blog from a diary.
My writing plans for 2022
There's more I need to do for my website on the technical side of things. In terms of design, readers understandably want something formatted well on their phones and tablets. I could make improvements there. I need to install and regularly use better analytics so I can observe factually what's happening with reader traffic, not just imagine things in my needy head. Probably I should provide chatty video with screensharing graphics of open records requests and the like; in 2021, I did start a youtube channel.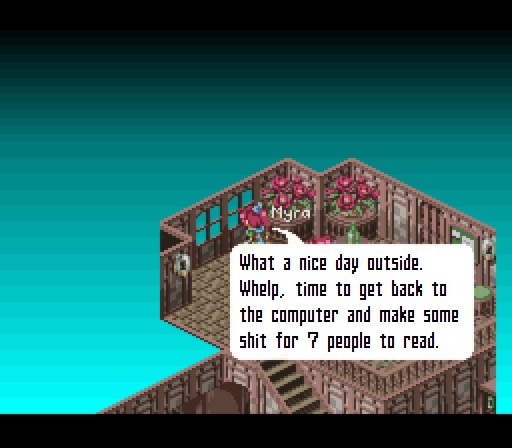 In 2022, I'll aim to post on the same day—maybe even at the same time—every week, as that consistency would probably increase audience loyalty and prevent audience attrition. For the United States, Sunday mornings would likely be best, meaning I could write and line everything up on Saturday, then do a final revision in the morning after a night of sleeping on the prose, then click publish and shoot off the teed-up social media posts.
In 2021, I took off several weekends—ten, to be exact—but some additional weeks I took halfway off, so to speak, putting up short "placeholder" posts instead of leaving the blog blank of new entries. In 2022, I want to hit all 52 Sundays, even if some entries will be very short. That consistency will let you know you can tune in at the same bat time, same bat channel, every single weekend.
I'll make my final decisions on these matters in the next workweek, but in short, douglaslucas.com/blog will continue more or less as is for 2022, just with the above changes in the pipeline. I'll even keep the same Note: In 202x… intro, except modified for 2022!
My big news for 2022, however, is that I'll start writing and self-publishing new flash fiction! That means each item will be 1000 words or less. My web hosting service told me DouglasLucas.com can have more than one WordPress blog installation. Pretty soon, you'll be able to say hello and leave comments at a new subfolder of this site, probably douglaslucas.com/fiction/2022, which doesn't exist just yet. At first—in January 2022 and perhaps in February 2022—I'll simply make available two of my already completed "trunk" stories (old stories) that haven't ever been published, self- or otherwise. I'll get the new fiction blog configured and maybe write up some of my research into northeast Oregon and the year 2036, the setting of some of my forthcoming fiction. But the main focus will be new flash fiction pieces. They might or might not connect with my 2036 setting (still thinking that through).
The 2022 fiction blog will mainly be intended to do for my fiction-writing what my 2021 nonfiction blog did for my nonfiction-writing. Get me accustomed to quickly and consistently creating what one of my creative writer friends, Aelius Blythe, calls literary graffiti fiction. To that end, I'll probably use plot formula, standard tropes, prefab characterizations (e.g., Star Trek characters as in fanfic), and so on. The 2022 fiction blog isn't supposed to win any prizes; it's supposed to be fun; it's supposed to repair the rust on my fiction-writing gears. Though you can still comment, share, donate, etc. if you want! I'll try to engage a visual artist(s) to sketch. Maybe each entry can have a single, quickly sketched image at the top.
And while the 2022 nonfiction blog (this one) will continue mostly in the same vein as in 2021, I hope to focus more on original investigative journalism work, although that might end up in other-published places since I have some sneaky biz ideas for commissions. Whether the original investigative journalism work is self-published here or other-published, some of my posts here, whatever the content, will remain defiantly noodly, philosophical, random, simply about the moments of our strangely global lives …
List of all 42 posts from 2021
Behold, listed below, all 42 of my 2021 blog posts. The 22 in bold are the entries I most recommend. And what's this? Ahem, that's my donation page! So that you and I and anyone else can continue enjoying this site without paywalls, without advertisements, without wrong walls ….
January 6: Running as exploration and adventure
https://douglaslucas.com/blog/2021/01/06/running-exploration-adventure/
January 14: Check out SpookyConnections.com
https://douglaslucas.com/blog/2021/01/14/check-out-spookyconnections/
January 23: Meet new president Joe Biden, part 1 of 2
https://douglaslucas.com/blog/2021/01/23/meet-new-president-biden-1-of-2/
January 30: Gamestop & r/wallstreetbets: fairness just a starting point
https://douglaslucas.com/blog/2021/01/30/gamestop-wallstreetbets-fairness-starting-point/
February 5: Photos from Snoqualmie Pass's Gold Creek Pond trail
https://douglaslucas.com/blog/2021/02/05/photos-snoqualmie-pass-gold-creek-pond-trail/
February 11: RIP Chick Corea, fusion jazz keyboardist
https://douglaslucas.com/blog/2021/02/11/rip-chick-corea-fusion-jazz-keyboardist/
February 19: Review of the novel Shantaram
https://douglaslucas.com/blog/2021/02/19/review-novel-shantaram/
February 2: Seattle graffiti about coronavirus
https://douglaslucas.com/blog/2021/02/27/seattle-graffiti-about-coronavirus/
March 5: Vaccinated, first jab! Here's how it went
https://douglaslucas.com/blog/2021/03/05/vaccinated-first-jab/
March 13: Views of happiness: Journey versus destination, part one of two
https://douglaslucas.com/blog/2021/03/13/happiness-views-journey-destination-1of2/
March 20: How I addressed a trauma anniversary that psychiatrists weren't curious about
https://douglaslucas.com/blog/2021/03/20/trauma-anniversary-curiosity/
March 26: The battleground of names
https://douglaslucas.com/blog/2021/03/26/battleground-names/
April 3: Antipsychiatry playlist
https://douglaslucas.com/blog/2021/04/03/antipsychiatry-playlist/
April 10: How and why to make a beet root smoothie
https://douglaslucas.com/blog/2021/04/10/how-why-beet-root-smoothie/
April 17: Review of education books, part one of two
https://douglaslucas.com/blog/2021/04/17/education-books-review-1of2/
May 1: Shucks, I missed entry 16
https://douglaslucas.com/blog/2021/05/01/shucks-missed-entry16/
May 2: Postmortem on a specific failure to #AbolishICE … and a reboot?
https://douglaslucas.com/blog/2021/05/02/postmortem-specific-failure-abolishice-reboot/
May 15: Here's some math empowerment
https://douglaslucas.com/blog/2021/05/15/shucks-missed-entry18-math-empowerment/
May 22: New, optional notifications for commenters … and Myanmar news blast
https://douglaslucas.com/blog/2021/05/22/new-optional-notifications-commenters-also-burma/
May 29: More features for commenters; Colombia news blast
https://douglaslucas.com/blog/2021/05/29/more-commenters-features-colombia-news/
June 5: Benefits of making a timeline, both personal and anti-corporate … plus global resistance news
https://douglaslucas.com/blog/2021/06/05/benefits-making-timeline-personal-anticorporate-global-news/
June 13: FOIAs and the rest of life, now with executive function
https://douglaslucas.com/blog/2021/06/13/foias-executive-function/
June 19: How and why to use compounding pharmacies, plus Belarus and Ethiopia news blasts
https://douglaslucas.com/blog/2021/06/19/how-why-compounding-pharmacies/
June 26: Thoughts and photos re: NE Oregon, plus Belarus and US news blasts
https://douglaslucas.com/blog/2021/06/26/thoughts-photos-neoregon-belarus-us-newsblasts/
July 2: Just two videos for fun this week: Star Trek and Jordan Reyne
https://douglaslucas.com/blog/2021/07/02/two-forfun-videos-startrek-jordanreyne/
July 10: PNW heat dome, climate change media, and optimistic fiction, plus Myanmar and Brazil news blasts
https://douglaslucas.com/blog/2021/07/10/heatdome-climatechange-media-optimistic-fiction-myanmar-brazil/
July 17: Summer 2021 thoughts from North Texas
https://douglaslucas.com/blog/2021/07/17/north-texas-thoughts-summer-2021/
July 24: Revisiting the biggest Southern Magnolia in DFW; news blasts for Cuba and Texas
https://douglaslucas.com/blog/2021/07/24/revisiting-biggest-southern-magnolia-dfw-cuba-texas/
July 31: COVID-19 update: masks, Delta mutation, evictions; news blasts: Haiti and United States
https://douglaslucas.com/blog/2021/07/31/covid19-masks-delta-evictions-haiti-us/
August 6: Skills for falling asleep, 1 of 2; Haiti news blast
https://douglaslucas.com/blog/2021/08/06/fall-asleep-skills1-news-haiti/
August 14: Skills for falling asleep, 2 of 2; news blasts for Haiti and Serbia
https://douglaslucas.com/blog/2021/08/14/fall-asleep-skills2-haiti/
September 6: On leaving the United States
https://douglaslucas.com/blog/2021/09/06/on-leaving-the-united-states/
September 13: Leaving the United States: more reasons why, and jumping the ECA, IELTS hurdles
https://douglaslucas.com/blog/2021/09/13/leaving-unitedstates-reasons-jumping-eca-ielts-hurdles/
October 10: IELTS Enquiry on Results, Pfizer + blog updates, and news blasts for US, China, and the worldwide trade economy collapse/change … plus music and fiction!
https://douglaslucas.com/blog/2021/10/10/ielts-enquiry-on-results-pfizer-blog-newsblasts-china/
October 18: Why are Southern Magnolia trees in Seattle?
https://douglaslucas.com/blog/2021/10/18/why-southern-magnolia-trees-seattle/
October 24: Talk by me at Univ Washington club Wednesday; news blasts: France, Belarus, and JFK / United States
https://douglaslucas.com/blog/2021/10/24/talk-batmanskitchen-france-belarus-jfk/
November 7: Reading 'The catalyst effect of COVID-19', a year and a half later
https://douglaslucas.com/blog/2021/11/07/reading-catalyst-effect-covid19-year-half-later/
November 13: Quick, funny story about a phone scammer trying to get a Riseup email invite code from me
https://douglaslucas.com/blog/2021/11/13/phone-scammer-riseup-email-invite-codes/
November 22: #PardonRealityWinner: Whistleblower moves to three years of supervised release on November 23, 2021
https://douglaslucas.com/blog/2021/11/22/realitywinner-whistleblower-supervised-release-pardon/
November 27: #StandWithBelarus: Writing pro-democracy political prisoners for the international day of solidarity with the Belarusian opposition
https://douglaslucas.com/blog/2021/11/27/writing-belarus-prisoners-international-solidarity-opposition/
December 12: Progress on #PardonRealityWinner and #FreeBelarus
https://douglaslucas.com/blog/2021/12/12/pardonrealitywinner-freebelarus-progress/
December 19: Intellectual history for hacktivists: Video of my 27 Oct '21 talk at University of Washington hacker club Batman's Kitchen
https://douglaslucas.com/blog/2021/12/19/intellectualhistory-talk-uw-hacker-27oct2021/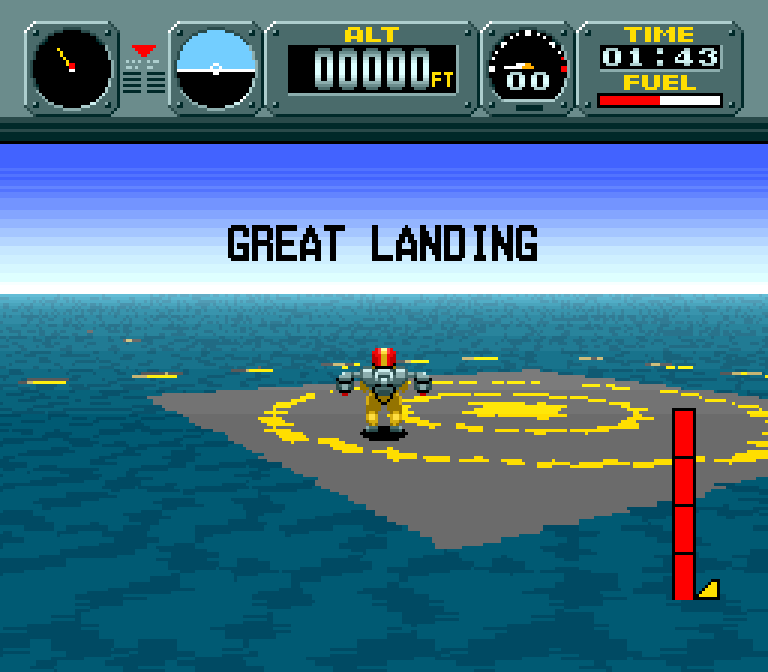 This blog post, My 2021 year of blogging in review … and 2022 website plans!, by Douglas Lucas, is licensed under a Creative Commons Attribution-NonCommercial-ShareAlike 4.0 International License (human-readable summary of license). The license is based on the work at this URL: https://douglaslucas.com/blog/2021/12/31/2021-blogging-review-2022-website-plans/ You can view the full license (the legal code aka the legalese) here. For learning more about Creative Commons, I suggest reading this article and the Creative Commons Frequently Asked Questions. Seeking permissions beyond the scope of this license, or want to correspond with me about this post one on one? Email me: dal@riseup.net.