Note: In 2021, I'm publishing one blog post per week. This is entry 9 of 52.
Note: Basic information about COVID-19 vaccination can be found at the World Health Organization here and here.
Update: This article at The Atlantic discusses differences between the vaccines. This article at Vox discusses how the vaccines do or don't apply to the coronavirus variants.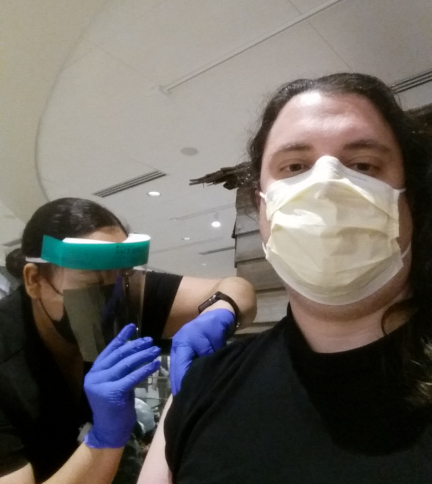 On Tuesday, Washington governor Jay Inslee issued a statement in response to president Joe Biden's directive a few hours earlier that the 50 states prioritize childcare workers and educators (all staff for schools pre-K through grade 12) for coronavirus vaccinations. Inslee enabled Washingtonians in these occupations to get vaccinated immediately. As soon as I heard — my day job is in education — I got busy figuring out how to obtain my first shot.
Following emailed instructions from my employer, I checked out Washington state's vaccine locator, a county-by-county tool that lists various clinics. The clinics' websites had not yet been updated, since the news had just arrived; I was operating in a mild fog of war. Some of the busy health centers didn't even have humans answering their phones. But using the vaccine locator, I saw a nearby place that appeared open and offered, of the three vaccines currently supplied in the United States, the Pfizer–BioNTech version. The Moderna vaccine seemed, from casual research, quite comparable to it, though I wasn't thrilled by its higher dosage providing a tiny bit less effectiveness, and as for Johnson & Johnson, they knowingly put asbestos in baby powder, so I took their vaccine off my mental ideal list. Lawsuits have surrounded Pfizer too, but I had to draw the line somewhere. And I didn't want to be picky: I decided that if I arrived at a clinic, and it turned out they were injecting people with the Moderna vaccine (the J&J wasn't available in Washington state at that point), I'd just go ahead and get it.
Before heading off to the clinic, however, I printed a copy of my most recent pay stub and grabbed my most recent W-2, in case the healthcare workers wanted evidence of my employment. I also asked my primary care physician for one last serology/antibody blood test, and determined where to have one last PCR nasal swab done. Those were to confirm, as best as possible (the tests don't reveal every case successfully), that I've never had COVID-19. I went to the medical facility; the phlebotomist drew my blood. After that, I went to a parking lot where a city fireman plunged a long stick, with a brush on its end, into each of my nostrils (or maybe he used two sticks/brushes total). If you've ever had the nasal swab done, you know it's a very uncomfortable, but thankfully quick, procedure. While the stick-and-brush rooted around my nasal cavity, I distracted myself by thinking about how if there's a hell, and I were burning in it, I'd be feeling a lot more agony than this, so don't worry and just endure it. Having completed both tests (and both have since come back negative: no COVID), I headed for the clinic.
The place I'd located wasn't answering their phone — well, only an unhelpful robot was — but I thought I could get answers in person. Sometimes people try to conduct the entirety of their research by calling or googling, methods that can save time, important when crushed by paid-jobs or other stress, but I've found (what with falling into privileged categories and all) it's sometimes easier to simply find a sensible employee in the flesh and ask them face to face. Of course, this requires actually reaching the destination. When I was driving, I was unable to locate the correct street address, but I happened to pass by a large, impersonal-looking building with several people lined up outside. That must be it, I thought. It turned out to be a different clinic! But one also offering the Pfizer-BioNTech vaccine! I got in line, grinning at my luck.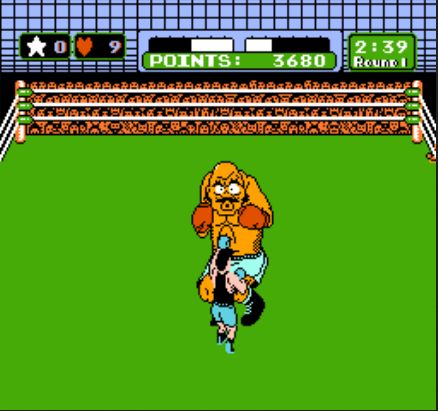 The others waiting in line were mostly educators of various ages, some of whom their principals had released from duty to go get their jabs. A healthcare worker came out the front doors and explained to us that each person hoping for a first shot needed to put their name on a wait list. Every wait list expires at the end of the day, meaning if a person didn't receive a shot, they needed to come back another day and put their name on a new wait list, starting all the way over. I put my name on the Wednesday wait list. The employee said a shot might become available in the next hour or two, and if so, the clinic would call to tell me. Something in his manner suggested that a first jab really would be in supply after some 90 minutes. That's why I waited in my car. Sure enough, I received the phone call right on schedule. At the front door again, I showed the healthcare workers the documentation of my employment, but they said the evidence wasn't necessary. I went inside.
Once the usual pandemic screening was completed in an entryway (temperature check, questions, etc.), I was guided to a chair in the next room, where I sat and filled out paperwork. The numerous pages listed the vaccine's unpronounceable ingredients, said it was authorized only for emergency use and not FDA approved, and explained that the vaccination would be kept on record in an immunization information system to help with public health goals, such as ensuring that as many people are vaccinated as possible. I handed in my paperwork, waited a little longer, and finally was led to the seat where I was to receive my first jab.
The nurse and I made small talk as she raised the sleeve of my mock turtleneck and I prepared my phone for a selfie. She took out the long syringe. Then she injected it into my arm. In an instant, it was over. I barely felt a thing. But I managed to click my phone successfully. With the card in hand — the CDC one that shows when you received each jab and which lot numbers the shots came from — and another card showing my appointment later this month at the same clinic for my second, final jab (the booster shot), I walked to an adjacent area for fifteen minutes of post-vaccination observation. The healthcare workers observe individuals who are jabbed, because in exceedingly rare instances, people have allergic reactions. For me, as expected, nothing happened, so after the fifteen minutes elapsed, I exited the building and climbed into my car.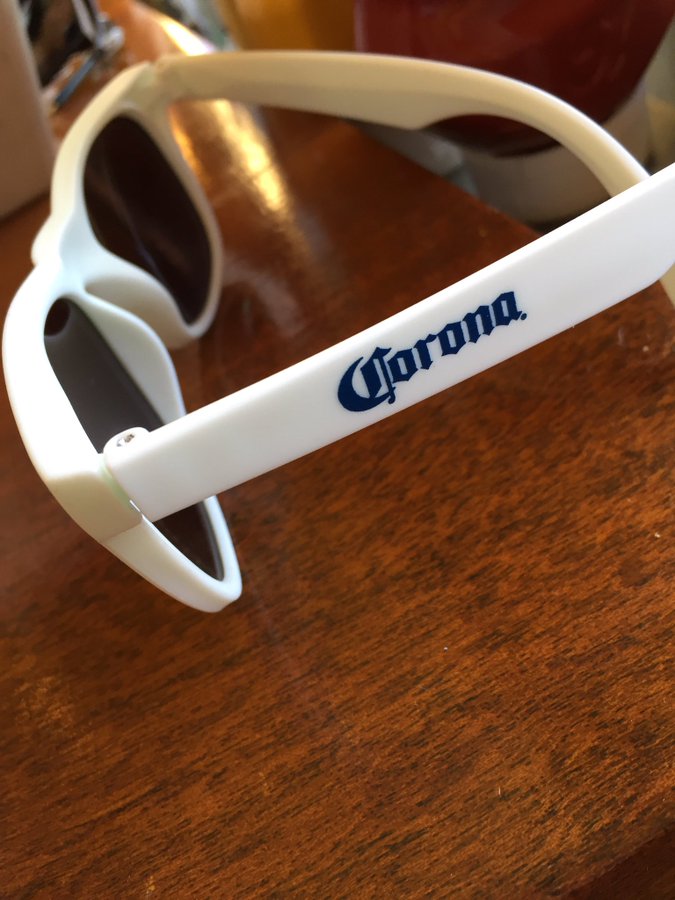 Heading home, I was suddenly breathing a lot easier. What good fortune, to accomplish all three things (serology bloodwork; PCR nasal swab; first jab vaccination) in a single day: within just 24 hours, approximately, of the governor's announcement. That evening and the next day, my upper arm was sore, and I felt a bit tired, common side effects of coronavirus vaccination — triggered by the mRNA in the shot, the body works hard to build improved T-cell immune protection and antibodies for a while as if sick, defenses that will then guard against COVID-19 in case of a real infection (but the vaccine does not contain any virus and cannot give you the disease). I wasn't too tired overall, though; I was still able to wake at 5:30 a.m. the morning after the jab and go running for five miles. It felt like my path forward was now sunlit, no crazy coughing or long-term damage or potential death from the pandemic.
But many uncertainties still remain around COVID-19 vaccination. It's unclear how much it will or won't protect against the new strains (viruses mutate, after all). The B.1.1.7 and B.1.351 variants of coronavirus are here in King County / Seattle. Perhaps the variants will die out as more individuals are vaccinated, or perhaps people will have to get additional jabs to protect against them. It's also unknown if vaccinated people, while not getting sick themselves, might still carry the pathogen and transmit it to others. Until humanity understands coronavirus better, these two reasons demonstrate why even those who are vaccinated should still mask up, physically distance, and follow other safety steps consistently. As the history of the 1918-1919 influenza epidemic shows, when people recklessly abandon safeguards as Texas currently is, highly infectious diseases catch fire again, flaming up anew. The United States has suffered more than half a million deaths since the pandemic began — far more than any other country on the planet — and that number will continue to rise for months and months. At the places I usually go, mask compliance is basically 100%, but I think because King County / Seattle has one of the lowest coronavirus rates among populous U.S. counties, many don't see deaths or COVID-19 illnesses firsthand, and as a result they feel skeptical that coronavirus is a threat (I saw new graffiti this week that says Hang Inslee). If monkey doesn't see, monkey doesn't do, in many cases, anyway. I certainly understand and share the well-warranted distrust generally of the medical industry (whether conventional or alternative provider), except vaccinations against viruses are one of the genuine feats of contemporary science. See ebola or polio (though to be precise, neither of those have been eradicated yet).
I feel hopeful, and I look forward to getting my second jab done soon. Maybe this long nightmare is at last coming to an end; maybe a new beginning is finally emerging.

This blog post, Vaccinated, first jab! Here's how it went, by Douglas Lucas, is licensed under a Creative Commons Attribution-NonCommercial-ShareAlike 4.0 International License (human-readable summary of license). The license is based on a work at this URL: https://douglaslucas.com/blog/2021/03/05/vaccinated-first-jab/. You can view the full license (the legal code aka the legalese) here. For learning more about Creative Commons, I suggest this article and the Creative Commons Frequently Asked Questions. Seeking permissions beyond the scope of this license, or want to correspond with me about this post one on one? Please email me: dal@riseup.net.