Note: In 2021, I'm writing a new blog post every weekend or so. This is number 36 of 52.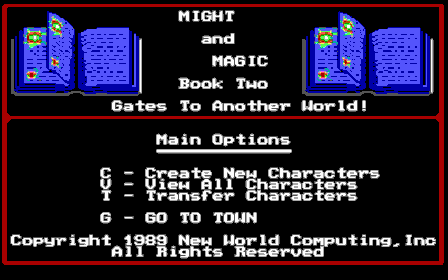 In last week's post, I broached the subject of emigrating from the United States. I mentioned two bureaucratic hurdles for obtaining permanent residency in Canada via Express Entry: the Educational Credential Assessment and the General version of the International English Language Testing System. (I've been researching other possible destinations as well, such as Costa Rica.)
Since that blog entry, I received my ECA results and flew to and from San Diego — a short trip I arranged just two nights prior to departure — to take the IELTS exam, not offered here in Washington state. Below, after giving three additional reasons for emigration, I discuss how my ECA and IELTS went. In fact, I just got my IELTS scores in while writing this post. The information herein is from my perspective, that of a single guy in middle age; emigration requirements assuredly vary to some extent for families, etc.
But first, a telling experience at the Seattle airport on my way south. My flight was delayed, so I wandered from the gate to a shop. Package of salty cashews in hand, I approached the register. All at once I realized I'd accidentally cut in front of a mother tending to her toddler. With my palm, I acknowledged my error and gestured mildly for the pair to resume their rightful place in line. As I stepped back, the mother, visibly startled at the unusual turn of events, inched forward and purchased her items. Then, leaving the shop, she profusely thanked me, even though it was I who had made the mistake. This latest little example of the systemic injustice of masculinism felt dismaying. As a traveler, just some lone, middle-age guy with a big backpack, I was on easy street, yet here she was, tiredly laboring to create and nurture the next generation of humanity, but compelled to behave a bit as if she'd done something wrong and I'd done something stellar. My dismay quickly turned to optimism, however. After all, I was actually seeing this unfair and ancient imbalance — which I didn't perceive as a young Texan — and so are increasing millions of others daily, through human rights news, brilliant analyses, and brave actions. The flood will continue to crash down the barriers.
Now some music to set the tone as the main of this post gets underway.
Three more reasons for social-emotional treason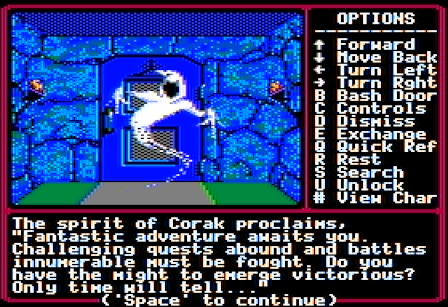 First, the United States is a gigantic bubble where quality knowledge is difficult to discover. Just look at the emoji menu on your virtual keyboards. In the U.S., it's rare for even educated people (formally or autodidactically educated) to be able to match more than a very few flags with the correct countries. Elsewhere, it's a quite common skill for literate people. Besides that example, think of how important it is to have good information. If you want to quit smoking, for instance, excellent advice will lead you to success. Poor advice won't. If you're surrounded by misinformation and disinformation, it's no wonder things are going downhill. Extend that to the quality of knowledge you access on any topic, such as child soldiers. Breaking out of the US prison of anti-info at this point in my life simply feels mandatory.
Second, consider the exceptionality of the United States with regards to worldwide taxation systems, not just for the powerful, but as it applies to everyday individuals. A helpful Wikipedia list shows that, with some tiny exceptions, only four countries tax their citizens residing abroad on their foreign income: Hungary, Eritrea, Myanmar, and the self-proclaimed greatest place on the globe, the United States. The other 190-ish countries don't; perhaps some think if a citizen isn't using the domestic roads or hospitals or other public services, they shouldn't owe tax. Thus, if you're a Spaniard living in South America selling stories to magazines, you don't owe taxes back home to Spain. But, if you're a US citizen and business executive in Ho Chi Minh City, then you do owe money not just to Vietnam, but also to Uncle Sam, on your Vietnamese pay every year, if your income exceeds $108,700 USD (as of this writing). Owing back taxes puts your passport at risk. While the $108,700 threshold is much higher than typical US citizen English teachers or writers ever need to worry about — they can claim the foreign earned income exclusion — simply failing to file a tax return annually will jeopardize half your undeclared assets in civil court. In some circumstances, there may even be criminal penalties. Just as a cop following a car in the United States can find plenty of reasons to pull the driver over after merely a minute or two, aided by the existence of complicated driving laws, so the complicated tax requirements ensure any USian anywhere on the planet is arrestable at any time: it's likely anyone's tax returns (or lack thereof) can be read in such a way as to find a (so-called) crime or excuse for inflicting civil pains. (That's not even bringing up global surveillance and assassinations of US citizens and anyone else by the US.) Meanwhile, taxation for many non-US citizens is much simpler, a half-hour affair once a year rather than days or weeks of trying to decipher snarls like "Go to Part IV of Schedule I to figure line 52 if the estate or trust has qualified dividends or has a gain on lines 18a and 19 of column (2) of Schedule D (Form 1041) (as refigured for the AMT, if necessary)." Switching from US citizenship to another country's is a way to escape such time-consuming, stressful insanity while getting the hell out of a failed, rogue state. Though there's a potential irony: What if you switch citizenship to a country that doesn't tax non-resident citizens on foreign income … until they do, shortly after you become one of their nationals? I suppose countries without a history of doing it would be a safer bet. In short, just like most "developed" countries do not link health insurance to employment, but rather provide it as a right (a better idea especially in a pandemic), most countries do not link taxation to citizenship, but rather to residency. The United States "excels" at yoking health insurance to employment and yoking taxation to citizenship.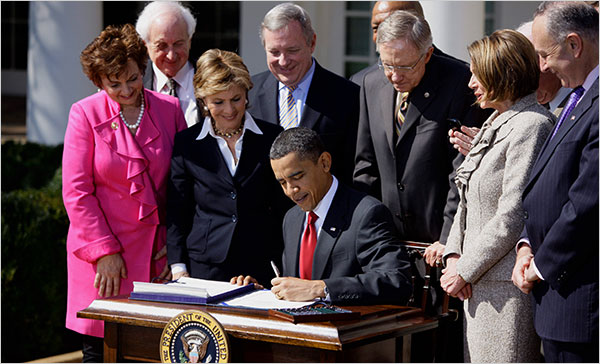 Lastly, if you haven't already, meet the Foreign Account Tax Compliance Act, which became US law in March 2010. In the words of the IRS (accessed today), besides the impositions on individuals (sorta covered by my paragraph above but see also here and elsewhere), FATCA "generally requires that foreign financial institutions and certain other non-financial foreign entities report on the foreign assets held by their U.S. account holders or be subject to withholding on withholdable payments." DLA Piper, a global firm of business attorneys, explains in an 11-page PDF FAQ that FATCA's "direct and profound" impact on foreign financial institutions means that in participating countries, all non-US banks — all of them — with customers born in the United States must search out, identify, and disclose information about those customers' accounts for reports to Uncle Sam, including details on interest, dividends, and other income. And at the non-US countries' own expense. In other words, FATCA is a measure to force non-US banks to report to Uncle Sam on their US customers — and foot the bill for it. The individual FATCA agreements between the United States and the many participating countries can be found at the Treasury Department website here. For example, fearing "catastrophic effects" on its financial sector, Canada hands to the US authorities private bank account information of average Canadians, even sometimes for accounts with balances under the $50,000 USD threshold. As another example, the Colombian bank Grupo Bancolombia says it must comply with FATCA by "permanent monitoring" of account holders and by supplying annual FATCA reports to the United States. That again shows how the US-centric law "imposes expansive compliance obligations" (as DLA Piper puts it) on foreign financial institutions. Which is a big reason why, while banks in some countries — Luxembourg and Georgia among them — welcome US citizen customers, some banks in others simply refuse to do business with US persons. Germany's large Augsburger Aktienbank bank, for instance, announced in January 2021 that, due to FATCA burdens, it would no longer serve US individuals; gauging from social media, it seems to have stopped doing so. They're not the only ones. News sites catering to US persons living abroad say they've received many reports from their readers who have suddenly found their bank accounts closed. Even people with tenuous connections to the United States, such as those who receive citizenship due to birth here but leave as infants never to return, can suddenly find themselves owing a lifetime of tax to Uncle Sam. In sum, FATCA is yet another reason to switch away from US citizenship. A tax consultancy to US citizens abroad says in 2020, a record number of them renounced their citizenship (continuing a multi-year trend that's easy to find news articles about online); FATCA was often a top reason they cited. People dumping US citizenship over FATCA even include average teachers of English to speakers of other languages. The former US citizens can then provide a Certificate of Loss of Nationality in hopes of keeping their foreign banking service.
The infamous Trump wall we keep hearing about is not only to keep supposed "undesirables" out…it's also to keep US citizens in.
To renounce US citizenship, a process that takes about a year, US citizens must undergo interviews with consular officials (which must be nerve-wracking!), perhaps have the last several years of their tax returns audited, and pay the world's heftiest fee for dumping a so-called nation-state: $2,350 USD. Every year, the US Treasury Department publishes a list of people who break up with the United States — here's 2021's. But have no fear. According to an article on the subject at The Conversation, by the year 1796, the sailor James L. Cathcart, aiming to improve his fortunes, changed identities/citizenships/allegiances eight times all before age 30!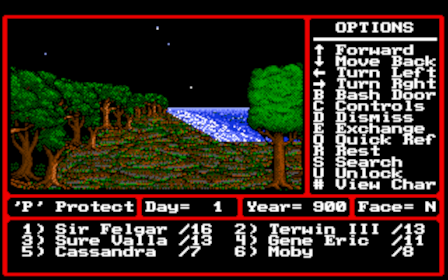 Outside the practical difficulties, what about the social-emotional ones? As the link above about child soldiers mentions, growing up in the highly polarized United States resembles growing up in a country at civil war. Some kinda weird, slow-mo, nonstop civil war. A perpetual low-intensity conflict, an unacknowledged counterinsurgency homeland. So maybe it's no surprise that working on leaving rips a person up. Like long threads inside, representing relationships, turning twisted, dry, dead, and finally disintegrating into mere memories, even as other threads, like spider silk, shoot out into the wider world, expanding, seeking purchase. Or, maybe growing up in a civil war-like country is akin to being in an abusive relationship: trauma bonding and all that.
Sometimes it seems never to change, sometimes it seems inevitable that the United States completely collapses. US reactionaries — those laughably believing they conveniently just happened to be born into the most godly country, most godly religion, most godly everything, despite lacking experience beyond heavily curated bubble excursions, where foreign tour guides put on performances for their wealthy customers by flattering the United States — will say, If you don't like it leave, and then when you do, tell you you're a traitor. Meanwhile, US liberals and far left are typically unreachable. Liberals seem convinced the Powers That Be have no idea who Rachel Maddow or Bernie Sanders are, so liberals anticipate Maddow and Sanders will any moment now pull off an unsurveilled sneak campaign to successfully remedy all the problems described above in time for board games this weekend. Finally, the US far left too often uses "systemic forces" as code for "nobody can do anything about anything, so inaction is justified." Sometimes it seems if you're going to emigrate, you're on your own, offline I mean, with those who can relate consisting of glowing text that vanishes once you turn off your device. But in truth, offliners have helped from time to time, and don't get me wrong, I've met some amazing activists in the US who do amazing things!
Despite online encouragement, emigration still feels like a thoughtcrime. I've been told I owe it to the United States to stay, since the country "let me" be a teacher, and that I owe it to the US not to throw up my hands at the problems by leaving. It's strange the grip the US civic religion has on people. As a commenter on last week's post suggested, compare the US stigma against living elsewhere with the attitude of the British — probably due to their history as a former imperial power (the world is transitioning from British rule to Chinese rule, or maybe already has). Many British haven't hesitated to live their whole lives in another country (or multiple), and are respected by their fellow British for doing so. That can be seen in Alan Turing's family, for instance; his father was a member of the Imperial Service for the British Raj.
Let's emigrate from these unpleasant thoughts with some music, and migrate toward jumping the ECA and IELTS hurdles.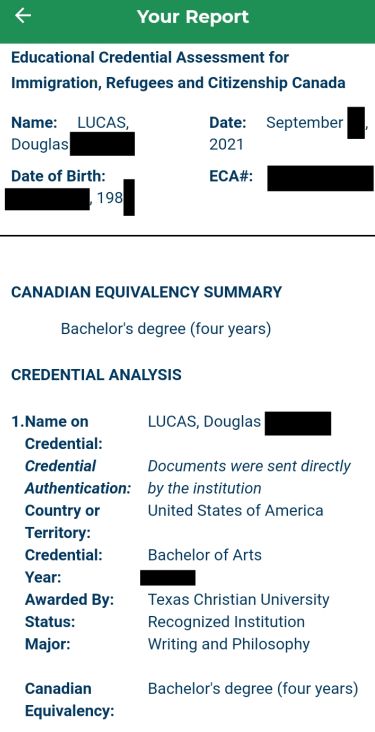 Education: a most powerful weapon you can use to complete paperwork
As I explained last week, Canada uses something fancily called Educational Credential Assessment (ECA) to see if non-Canadian academic degrees are equivalent to those provided by Canadian universities. And for the sake of dolla dolla bill, maybe. Those seeking permanent residency through Express Entry will need to have the transcript from their degree-awarding uni evaluated by one of five designated organizations. In my case, I went to more than one university, but I had to provide the transcript only from the final awarding school. Out of the five options, I picked World Education Services because they apparently have the fastest turnaround time. The other four orgs are Canadian gub'ment entities.
I found the process fairly straightforward. Like you'd expect, I had to carefully work my way through a few bureaucratic websites, but nothing insurmountable. I got TCU (my alma mater), the National Student Clearinghouse, and World Education Services lined up, three ducks in a row, and paid the ridiculous fee of about $240 USD. After a few days, the World Education Services app notified me their review of my academic records was complete and I̶ ̶w̶a̶s̶ my records were found satisfactory. The WES report is good for five years from date of issue; an important fact, since people can apply for Canadian permanent residency multiple times, and often do. WES (everybody's an acronym these days, even DAL) forwarded the report on to Immigration, Refugees and Citizenship Canada. I assume at some point in the application process I'll need to give Immigration, Refugees and Citizenship Canada my WES reference number. Paperwork, paperwork. However, it's a hurdle jumped!
Instead of all the paperwork and injustices, we could refuse to cooperate and instead cross borders sans permission, erasing them under our feet as we go. It might seem absurd to envision that as a goal, but huge numbers of people follow unusual goals at a moment's notice very often, whether it's something safe like in 2016 when thousands installed an app to go outside and hunt invisible Pokémon because they saw advertising, or something dangerous like in 2014 when thousands in Burkina Faso burned their parliament buildings and chased out oligarchs because that public has created a culture where such actions are not mocked as pipe dreams but appreciated, as I understand it.
IELTS: Testing our sanity and patience
My last blog entry explained how Canada, and a few other countries, require aspiring immigrants to take the General version of the IELTS test to prove English proficiency, regardless of, say, being a native English speaker with a summa cum laude humanities degree and lots of news media publications. Since the test isn't available in Washington state, and because I'm in a hurry, I booked my computer-based exam for Thursday September 9 in San Diego.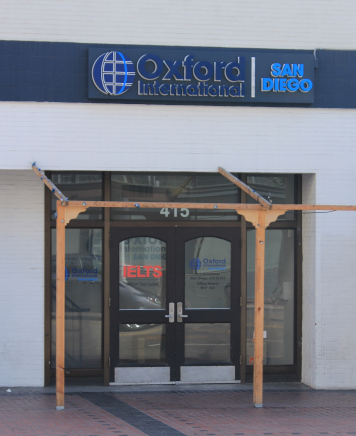 The IELTS General has four sections: Listening, Reading, Writing, and Speaking. You get an overall score, and separate scores for each of the four sections. Higher scores mean more points for meeting immigration thresholds (which assess points for other things, including academic degrees and favorable employment history), so I really wanted to do well. For both the individual sections and the overall grade, scores range from 1 (lowest) to 9 (highest), and come in point-five increments: 1, 1.5, 2, 2.5, and so on.
There's a lot of nitpicks on the IELTS. Audio texts are played just once, so if your attention wanders, you're toast. Spelling has to be perfect. I was particularly worried about typing dates and other numbers/quasi-numbers in acceptable styles. Some words, such as occasionally, I seem to misspell no matter how many times I look them up. Using The Official Cambridge Guide to IELTS for Academic & General Training (a paperback or PDF from 2014 but apparently not out of date), I crammed for two days and hoped for the best.
I had to arrive at the testing center at 8:00 a.m. At 7:55 a.m., I yanked the door handle, reminded myself occasionally has one s, and went in. I ascended the mini-labyrinth of staircases and discovered it was just me and one other test-taker, a bright young woman from Ghana aiming to move to Canada to become a behavioral health technician, that is, a psych ward orderly. Strange coincidence, right?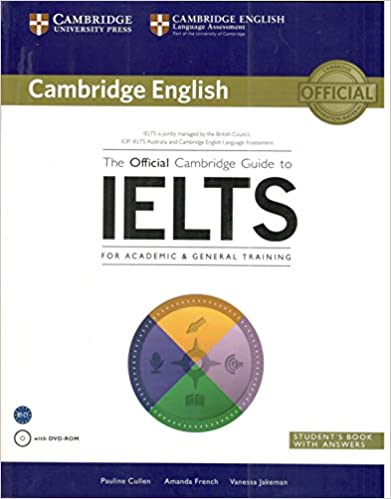 After our pockets were emptied, and our passports examined, and our faces photographed, and our COVID-19 waivers scrutinized, she and I were shepharded into the computer-packed testing room. The staff read us a long list of rules, including a stricture about leaving our passports out on our desks. Then the ordeal began. Even though the testing center was nearly empty, staffmembers, several times throughout the test, approached and picked up our passports for close inspection.
The listening section was easy, except my version of the test — test-takers receive different questions — had the dreaded map. While some test-takers don't get a map at all, getting it means the computer shows you a crummy drawing of a location, such as a zoo, with nondescript boxes representing sublocations marked with letters. You have to match those letters to the correct place on a table of places. For instance, a box might be the zoo's aquarium, where whales named George and Gracie are swimming around, or the zoo's theatre, where tickets to educational movies are on sale, or the zoo's testing center, where it's determined to which cages the mistreated animals may migrate. The map stuff made a somewhat complicated setup visually, and much to my chagrin, I hadn't practiced map questions, so by the time I got the hang of the visual arrangement, the audio text (complete with "distractors") had already begun: "… after that, turn right, no excuse me, turn left, and find at the end of the path the exhibit of enormous venomous snakes." So I think I blew one of the map questions.
The reading section was extremely easy. I don't think the average English-speaking humanities graduate should sweat it.
The writing section, well, I mentioned a week ago how I bombed the writing section every time I took the GRE. Standardized writing tests and I don't get along, so no high hopes for my performance on the two IELTS General writing tasks. But, I got them done.
The speaking section came last. This took place across a table from an interviewer, who recorded the three-part conversation with a little digital device. I was pretty nervous. A test-taker's speech is marked, among other things, for successful use of a variety of sentence types (compound, compound complex, etc). I worried I'd bungle that, plus fail to make enough eye contact. At one point the interviewer asked me a prompt about why employees are or aren't important to a business. I replied something akin to Although we might think of businesses as abstract entities configured on Secretary of State documents, in truth they exist concretely as human beings, the staff, whose well-being most certainly translates into good customer service and thus increased capital accumulation for the firm, speaking generally of course. The bemused interviewer gave me a look like You gotta be kidding me and ended the interview early. (Or so it seemed to me.)
Outside the Oxford International center, I discovered the other test-taker was a really cool person and gave her my card after writing a bunch of critical psychiatry resources on the back. Then I waited for my results.
My scores just came in: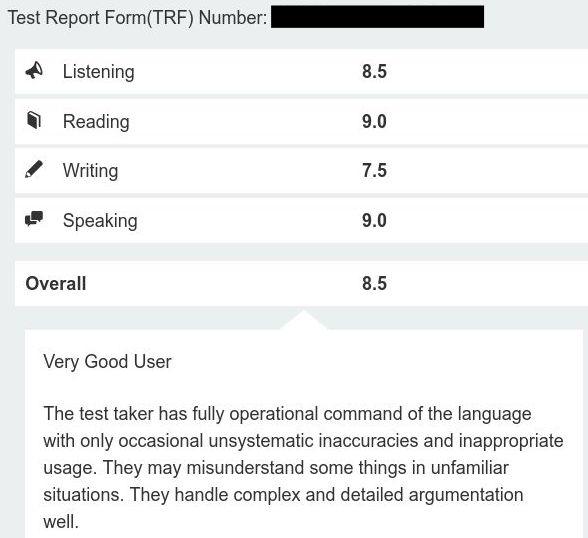 I aced the reading and speaking sections (hah!), nearly aced the listening section (8.5), and got an overall score of 8.5 — but as predicted, the writing section was my minor downfall: I received a 7.5. Still, those scores are high enough for, say, entering any graduate program at the University of British Columbia (a uni known in Canadian court for its use of Proctorio academic surveillance software).
Test-takers can pay to have their IELTS re-marked, even just a single section of it, in a procedure called Enquiry on Results, but you have to make the request within six weeks of the date shown on the test report form. Numerous posts online suggest it's quite common to get a small score increase this way. Internet commenters also suggest an enquiry on results will only keep your score the same or raise it; there's no way for it to lower your score, they say, so it just costs money/time/effort. If I can confirm that with official IELTS documentation or a phone call — so far I haven't been able to — I may ask for my writing section to be re-marked.
Anyway, another hurdle out of the way, or mostly.
San Diego stuff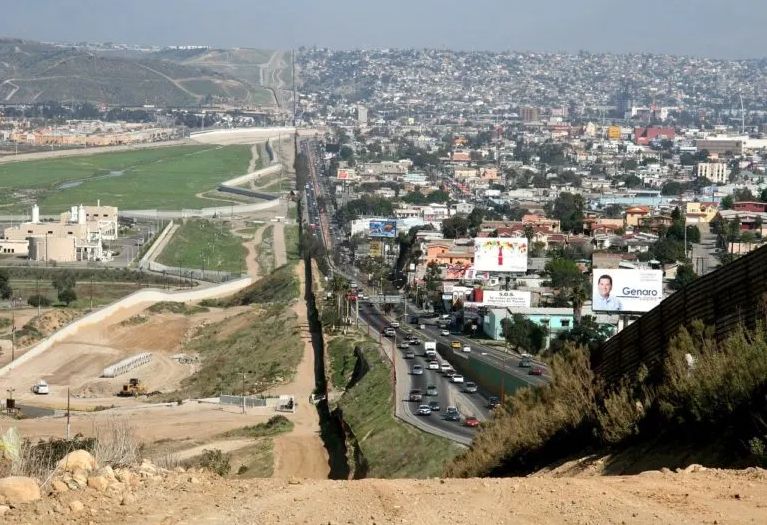 A funny thing happened on my flight to California: the passenger to my left was an Air Force veteran, and one of his sons was a mathematician creating those bizarre financial instruments at Goldman Sachs. Another reason to leave the US: seems everywhere you go, if you really ask and look, someone's a private spy, or unrepentant soldier, or confidential informant, or bankster, or other unsavory character.
I didn't have much free time in San Diego. Before the IELTS I had to cram, and after the test — it takes several hours, especially once you add in the waiting and formalities — I was exhausted, and crashed. Friday was free.
I considered going on foot to Mexico and back, via the San Ysidro border station (roughly sixteen miles south of San Diego but accessible by the Blue Line light rail). Non-essential pedestrian travel to/from Mexico/US, such as for tourism, is banned binationally at the federal level, at least until September 21, but according to San Diego locals I spoke with, the border station basically doesn't enforce the ban, at least not for US citizens. Numerous online posts at various sites focusing on such topics agree. There are even USians blithely uploading footage of their touristy visits to Tijuana, pandemic or no pandemic. This guy's 25-minute youtube video from last May shows a back-and-forth from San Diego/Tijuana, so I was able to at least visit virtually. His video includes ad placement, so I wonder if he declared business as the purpose of his trip, or if the San Ysidro station (with the pedestrian bridges frequently shown in news footage) even requires US citizens, or any people, to justify their cross-border walks. I concluded that because Mexico's entry stamp includes a date, a trip during the ban would be a bad thing to have on my passport, especially while trying to emigrate. So I stayed domestic and read this reddit post from two weeks ago instead. It describes adventurous travel from San Diego to Tijuana and suits me a bit better than the 25-minute video. If you want to vicariously go to Baja California, it's worth a down-time read or skim.
Aside from my meeting an amazing young vegan who quit caffeine to help with her sleep — an unusual and admirable display of responsibility and effort, restoring faith in humanity and maybe, dare I say, even in the United States to some small degree — that pretty much covers my past week in San Diego.
Until next time…

This blog post, Leaving the United States: more reasons why, and jumping the ECA, IELTS hurdles by Douglas Lucas, is licensed under a Creative Commons Attribution-NonCommercial-ShareAlike 4.0 International License (human-readable summary of license). The license is based on the work at this URL: https://douglaslucas.com/blog/2021/09/13/leaving-unitedstates-reasons-jumping-eca-ielts-hurdles/. You can view the full license (the legal code aka the legalese) here. For learning more about Creative Commons, I suggest reading this article and the Creative Commons Frequently Asked Questions. Seeking permissions beyond the scope of this license, or want to correspond with me about this post one on one? Email me: dal@riseup.net.