Note: In 2021, I'm blogging once a week, typically on weekends. This is entry 25 of 52. All the nature photos in this post were taken by me on 23 June 2021 at the Mt. Emily Recreation Area (MERA) in northeast Oregon's Union county, on/near the Red Apple and Rock Garden trails.
Note (added early July '21): Regarding the media noise around "critical race theory," readers might find this hyperlink worth looking at: https://pastebin.com/Ex3AmsEz. It's a collection of a hundred or so thought-provoking questions on the topic of race, for instance: "How many races do you think there are? What are they?"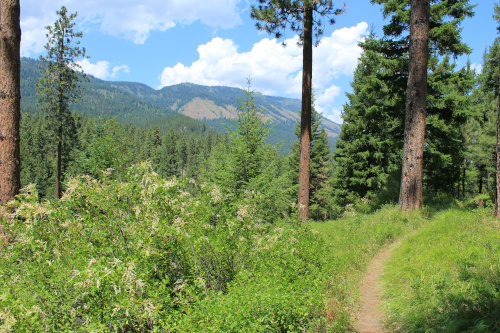 This week's post will be a little shorter than usual due to travel. I'm even going to arrange into quick separate paragraphs my observations of northeast Oregon, where I've been staying for nearly a week now, mostly in the towns of La Grande and Pendleton. That's after a few days in central Washington state, namely East Wenatchee and the Tri-Cities.
Not so good stuff about NE Oregon
Rightwing Signs of the Times) La Grande, Pendleton, and surrounding areas are predominately right-wing, with very few exceptions. Most of the exceptions are in the places you'd expect: the public libraries, the shops dedicated to bicycling, the hiking stores, and so on. In such rare blue/green oases, individuals mask up against coronavirus. Elsewhere, almost no one wears masks whatsoever. Some of the signs and bumper stickers I've seen have included: "Hey NFL, we don't kneel here"; "Welfare: It's not a career"; and "Trump 2024!" Despite such macho braggadocio, almost all the adult males in the area are visibly out of shape, dramatically so. There's a health food store or two in Union county, and a farmers market, but generally throughout the region, most of the food offerings aren't healthy. I guess the fast food and psychopharmaceuticals, in wide use across the country, don't care what political words come out of someone's mouth when they're inflicting metabolic syndrome and other adverse effects on human bodies. Can't do a wingnut march for Trump if you're melting in a global warming heat wave while poisoned by corporate drugs and pseudo-food.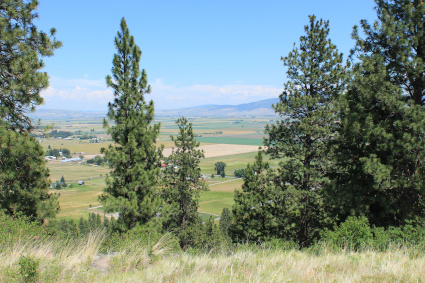 Radio Free Crazy) Meanwhile, stations on both the AM and FM airwaves in northeast Oregon are currently railing every single day against "critical race theory," the right-wing boogeyman of the month. At one point, a radio show host drove himself into a rabid fury ranting against the Federal Aviation Administration recommending in a 217-page June 2021 report that the agency use genderless language (for instance, "aviator" instead of "airman"; "flight deck" instead of "cockpit"). The report argues an inclusive environment would draw more employment candidates, including women, into the industry. Although the news item is real, the examples (aviator, flight deck) that the host harped on felt really reheated from the distant past, given this 1992 George Carlin skit on a similar subject. The radio host claimed that the proposed language-changes would only attract coddled weaklings to the airline industry, thus jeopardizing passengers' safety since during turbulence or other hazards, the coddled weaklings would not be able to fly with sufficient machoness, yadda yadda. The host also said the F.A.A./news articles were citing nonexistent or secretive research, but the 217-page report footnotes plenty of research on aviation employment trends and related topics. It's wild that following the changes to defamation and fairness media laws in the United States over the past century, someone like the conservative radio "news" host can just say completely false things (e.g., that the research was nonexistent or secretive) and get away with it, no consequences at all, except when the public delivers them, such as via shunning.

Bumfuzzled Jesus Swords) There's also a lot of that old-time religion in northeast Oregon. On the streetsides stand churches for every mainstream Christian denomination. Religious pastors preaching on the radio. Pastor Jeff Wickwire, who runs a church in my birth town, Fort Worth Texas, managed to follow me to northeast Oregon yesterday via the airwaves, his voice jabbing at me like a pointed finger out of my vehicle's speakers. Wickwire was warning of protests and riots that "no one stops" and that make churchgoers "feel hunted." The answer to the civil unrest, Wickwire explained, is to "Run to Jesus! Run to Jesus!" for "when we are confused, He is not confused," and indeed, "when we are bumfuzzled, He is not bumfuzzled." In an October 2018 sermon, Wickwire states that homosexuality is "against natural law, flying in the face of God's intent for the two genders." That makes me wonder if maybe Wickwire himself is secretly bumfuzzled… Also, I think it was Wickwire who a few days ago on his radio show (I've been listening to the radio here out of curiosity) discoursed at length about how the physical Bible book is a metaphorical armory, and the sayings of God within it are metaphorical swords. So when the Christian soldier is confronted by a heathen like myself, the Christian is supposed to strike with a sword by quoting a Bible passage. So that's why when I get long messages from Christians, they're studded with quotations followed with scriptural citations in parentheses. I just thought it was an odd tic, like maybe the Christian letter-writer just personally enjoyed or found comfort in writing out the quotations and citations, but now I know there's a belief system behind it, the whole idea that a saying of God from the Bible is powerful enough and persuasive enough to be a sword to use in battle with unbelievers. "But I still don't care!" (The sayings of Douglas, blog post 26 June 2021).
Prison) I have some photos and thoughts to share about Pendleton's federal prison, the Eastern Oregon Correctional Institution, but that content will have to wait for another day.
Good stuff about NE Oregon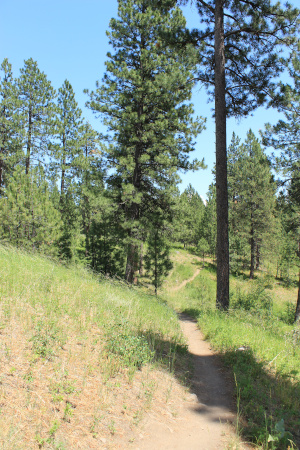 What You See Is What You Get) Locals in northeast Oregon are really lacking in guile, which is very refreshing after spending most of my time in the past five-six years living in a major urban city (Seattle), where undertones of rent, roommates, and careers seem to haunt conversations, too often adding a "war of all against all" vibe to interactions. I've been asking northeastern Oregonians highly unusual, highly specific questions for my fiction research, and — with the exception of some wary military veterans in the airport bar (I assume they were following longstanding military training to regard strangers' questions with caution) — the NE Oregon residents have been free with their answers. They sometimes say rightwinger one-liners that would drop the jaws of someone not accustomed to red states, but at least you hear their garbage upfront and direct. Unlike liberals denying their hypocrisies, the red Oregonian locals aren't particularly duplicitous. They seem not to have any reason to expect threats. When I said I work for Seattle Public Schools, one said, "Any place would be better than there!" and then continued on with rural friendliness. That being said, after Trump's four years, people should know better than to treat these extreme reactionaries as laughable curios. They're people, too. And they have significant political power. See for instance this May 2021 NYT article about the Greater Idaho Movement. And I imagine they'd treat me very differently if I weren't a white guy. Hispanics are the largest minority here, but I've seen extremely few of other minorities in this region known for white supremacy.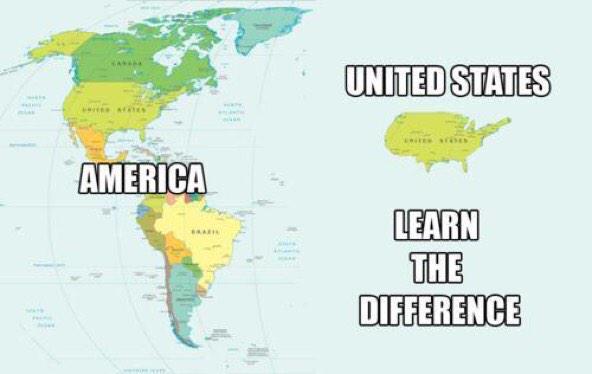 News From Mother Nature) Nature in northeast Oregon is amazingly beautiful. I've enjoyed great views of the Grande Ronde Valley, and on Wednesday I went running on the Red Apple and Rock Garden trails in the Mount Emily Recreation Area. The whole time on those trails, I encountered no one else. You can see my photos of the area in this post, and you can see even more of my photos of the area on my tiny instagram: https://instagram.com/omgdouglaslucas. I never had an instagram account until a little over a year ago. I was applying to some ProPublica paid-job or other; the application asked me to provide the URL of my instagram account, so I created one from scratch. Probably "omg[name]" is not what ProPublica The Proper had in mind, but whatever, not getting the gig is probably for the best: I can't imagine having to use language I strongly disagree with, like "American" instead of "USian."
I'm Getting Sleepy) I've more thoughts about good stuff in this region, but they'll have to wait for another day. Also, thankfully I'm obtaining some great research info for my fiction-writing project, so that's nice.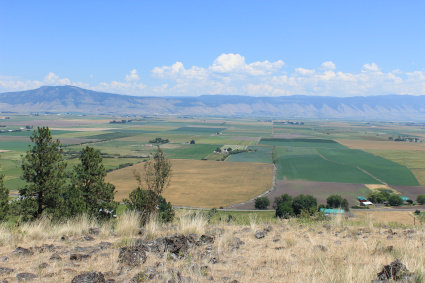 News blasts: Belarus and United States
Belarus. My blog post last week includes a news blast that quickly explains the situation in Belarus. I'd just like to add this week two youtube embeds that provide more information from the Belarusian opposition leader Sviatlana Tsikhanouskaya. The first is just under six minutes in length. It's Tsikhanouskaya's TED talk from November 2020 entitled "How to be fearless in the face of authoritarianism." She talks about how, to lose fear of authoritarians, members of the public have to show up for each other, by supporting one another, by attending rallies, and so on. It reminds me a little of Gandhi's autobiography, The Story of My Experiments with Truth, the section where Gandhi describes how there's a threshold point where the public loses fear of being jailed. Once they no longer fear jail, great things can be accomplished. I do think the jails in India during his day were not mammoth in size and scope like U.S. prisons are today, which makes a huge tactical difference. Still, the point Tsikhanouskaya made last November is somewhat similar to Gandhi's back then. In order to lose their fear of authoritarians, people have to be very strongly connected with each other and must stand up for themselves and others. Being strongly connected with others doesn't necessarily mean being an extrovert or cooperating directly with others. You can be connected with others via memories, re-reading old letters, having photos of loved ones, connecting with nonhuman things such as houseplants, Nature, etc. You can collaborate indirectly as in stigmergy. Now, the opposite of what Tsikhanouskaya (and Gandhi) say would be the attitude a friend JG—– expressed to me several times, when he kept asking me why I find whistleblowers worth reporting on. It was along the lines of, be smart, don't stick your neck out, that's the only way to go through life, else prison or other bad consequences. That attitude is also expressed by a character in Ursula K. Le Guin's story "The Finder." Her novella tells of a young man with special powers who, unusually, also has a strong sense of ethics. Like his father, he works as a shipbuilder, but when he learns a ship he's tasked to build will be used by slavers, he no longer wants to be complicit and tries to figure out a way to interfere with the ship's construction. Yet his father warns him: "You think I can turn the King's [work] order down? You want to see me sent to row with the slaves in the galley we're building? Use your head, boy!" I find JG—– and the fictional father's emphasis on "reason" and "logic" strange. Anyway, the father is pointing out a tactical concern, that if either of them disobey, they'll be caught, and in fact, the protagonist, despite scheming a clever way through the dilemma, does get caught for disobeying. So the tactical concerns do matter. But it's interesting how little, offline, I hear people discuss ethical dilemmas beyond what to do in quarrels with friends (which are important too). I think this is because people have become comfortable with being essentially treated like zoo animals in cages, go to paid-job, sit in desk, come home, watch television, go to bed, repeat. Inside, though, they still have a spark wanting liberation; everybody does, and it just gets suppressed to varying degrees in varying ways. So while showing people, comfortable with their cages, something like this Tsikhanouskaya TED talk, they find various ways of ignoring or changing the subject. Yet they consume fiction where, for instance, the Star Trek: The Next Generation crew goes around saving the day (in some episodes, anyhow). Imagine if a message of despair, pleading for rescue, came from a planet, and listening to it, Captain Picard just shrugged and said "Who cares? I'll be in the Holodeck pretending to be a detective, fuck them" and the Enterprise starship just flies right past the pleading planet. Audiences would revolt. And yet they accept the same of themselves and each other in real life. Fiction seems to keep the spark alive, but then too often the spark doesn't catch fire. We don't discuss this whole topic enough, I think, in the United States. The second video is from 9 June 2021. It's about 110 minutes long. It's the U.S. Senate Foreign Relations Committee's hearing on US Policy on Belarus. The first 60 minutes or so consist of the US ambassador to Belarus Julie Fisher talking with the foreign relations committee. From about 72 minutes in, to the end, it's primarily Tsikhanouskaya talking with them, though some portions of the hearing focus on Radio Free Europe president and CEO Jamie Fly. It's annoying to hear the US senators wax on, throughout the hearing, about protecting press freedom and civil liberties, when the US abridges those domestically and elsewhere so frequently, but simultaneously, the tankie position influenced by Russian state media that anything the US supports — in this case, free elections replacing the dictatorship in Belarus, Tsikhanouskaya's chief goal — must be bad, is parochial brain damage resulting from not seeing a globe with 190+ countries and shifting alliances beyond a 1960s Cold War bipolar order, where any particular country can do horrible things and sometimes take good positions also, if only out of self-interest. It's like: rightwingers on the northeastern Oregon airwaves insist the US is the uniquely best country; tankies insist it's the uniquely worst country, and neither really engage with topics on their own merits. On June 21, joint sanctions were imposed by the European Union, Canada, the United Kingdom, and the United States against the Putin-protected Belarusian dictator Lukashenka. Of course, while things look increasingly optimistic for Belarus and Tsikhanouskaya now, things might go bad in the future, but hopefully not. In the Senate hearing, Tsikhanouskaya concisely says "I would like to ask to add to the record an expanded list of suggested steps on the situation in Belarus by the US and other nations. These actions would help build up the momentum to launch a transition to elections, exactly what Belarusians demand. Otherwise, Lukashenka and other dictators around the world will feel impunity to freely break international norms to crush their opponents." Ending impunity is the important point. My quick search didn't turn up her expanded list of suggested steps; anybody have a link for it, if it's available? If not, it'd make a good FOIA request. Also in the hearing, Senator Chris Coons (R-DE) asks her "I'd be interested if I might, Ms. Tsikhanouskaya, in hearing from you about how you assess the extent of Russian influence in Belarus; how exactly it's exerted; and how Russian support of the Lukashenka regime is changing Belarusian civil society at this time." She answers: "At the moment, the Kremlin supports Lukashenka diplomatically, politically, and, you know, financially somehow. But I have to say, we want friendly relations with all the countries, including Russia, and propaganda is trying to show us that we are against Russia but this is not true. We are against dictatorship. And it depends on the Belarusians which pathway they will choose in free and fair elections." Her reference to a pathway might refer to the Belarus-Russia union state, but I'm not sure. I wish she had said more, especially about that "you know, financially somehow" part!
United States – Current legislation to repeal the 2002 AUMF. In this news blast, I'm mostly summarizing the analysis article "Are US 'Forever Wars' about to end? US House pushes to repeal the 2002 war authorization" by YAC.news, as well as this Defense News article and this WaPo article. The US constitution gives the power to declare war to Congress. However, that power began eroding in 1991 with the Gulf War-era Authorization for Use of Military Force (AUMF). In 2001, following 9/11, a second AUMF was passed — with only one federal legislator voting against, Barbara Lee (D-CA) — that moved the power to launch wars from Congress to the presidency, more or less completely. This legal magic was partly accomplished by reams of paperwork that changed going after terrorists from happening under a law enforcement paradigm to happening under a war paradigm; in other words, instead of arresting terrorists, they became military opponents. (Terrorists were occasionally military targets prior to 9/11, but usually they were considered law enforcement suspects, not military enemies.) In 2002, a third AUMF was passed revolving around the US plans to lead an invasion of Iraq because Saddam Hussein supposedly possessed weapons of mass destruction, which turned out to be a US government lie. So, three AUMFs, legally cited in the US as justification for Bush II-era electronic mass surveillance, Obama-era drone strikes, kidnappings, and torture, and Trump-era occupation of Kurdish-controlled Syrian oilfields and assassination of Iran's top commander Qasem Soleiman. The AUMFs are the legalese-magic justification for the whole permanent war thing, where US presidents are constantly sending JSOC special forces and who knows who else (maybe these?) into whichever country, without having to explain it to Congress (who are in theory the public's representatives; in other words, the AUMFs provide for the White House launching secret wars without having to justify them to the US public). Some of my relatives were born shortly after 9/11, so the United States has technically been at war, often secretly, in multiple countries, against the vague noun "terror," for their entire lives. Massive Pentagon and spy agency budgets, Congressional legislators suddenly discovering their own country has a thousand-something troops in, say, Niger, and so on. All while the public is blasted with propaganda about the need to unquestioningly worship soldiers, who agree to kill strangers based on the orders of other strangers, sometimes trusting that this will all somehow defend their loved ones, proof not much provided. So it's pretty remarkable that earlier this month, on June 17, the US House voted on a bipartisan basis to repeal the 2002 AUMF. The 2002 AUMF is no longer relevant since the Iraq war officially ended in 2011 and the Saddam Hussein regime has not existed since 2003. The Senate is supposed to take up the matter in mid-July; here are some more details about the upcoming Senate vote, with the thorny matter being getting enough votes from Republican senators, who typically do love them some war. I'm seeing divided commentary regarding how much repealing just the 2002 AUMF, with the other two staying in force, would actually change things, but for sure it'd at minimum be a good start, if only symbolically, to reigning in the expansive and secretive White House war powers and returning to Congress the authority to declare war, meaning launching a war has to once again be debated publicly. Imagine that.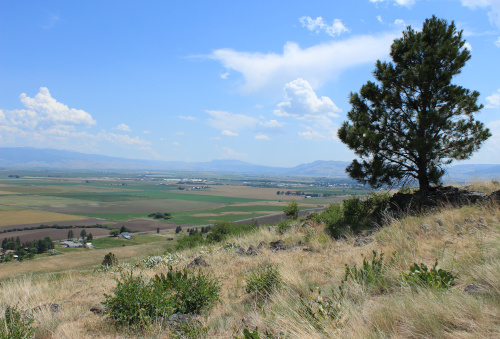 This blog post, Thoughts and photos re: NE Oregon, plus Belarus and US news blasts, by Douglas Lucas, is licensed under a Creative Commons Attribution-NonCommercial-ShareAlike 4.0 International License (human-readable summary of license). The license is based on a work at this URL: https://douglaslucas.com/blog/2021/06/26/thoughts-photos-neoregon-belarus-us-newsblasts/ You can view the full license (the legal code aka the legalese) here. For learning more about Creative Commons, I suggest reading this article and the Creative Commons Frequently Asked Questions. Seeking permissions beyond the scope of this license, or want to correspond with me about this post one on one? Email me: dal@riseup.net.