Note: In 2021, I'm writing a new blog post every weekend or so. This is number 40 of 52. I skipped weeks 37, 38, and 39.
Note: My two entries in August providing sleep tips (Part 1 and Part 2) recommended sleep lab founder Matt Walker's book Why We Sleep. But it turns out the book is sketchy. In November 2019, Moscow-based independent researcher Alexey Guzey, who has a background in economics and math, posted a devastating critique of Walker's bestseller, which Guzey put together across two months (and updated most recently in April 2021). I updated my two sleep tips posts with this information. I regret the blunder and suggest checking out Guzey's critique.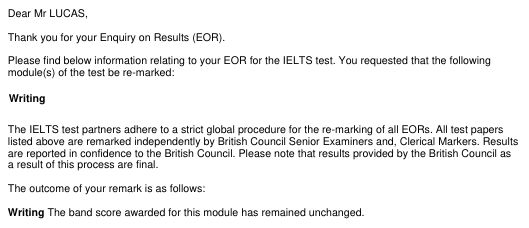 When confronting a challenge, I often throw myself into it, paying attention to educational materials on the subject only concurrently, not in advance. It was this way with substitute-teaching or volunteering with Food Not Bombs. "Take these to the dish pit," a Seattle FNB non-leader leader said during the last decade, handing me dirty trays as we cleaned a Thai buffet in exchange for surplus food to redirect to the dispossessed, including some of our own number. "What's a dish pit?" I asked. Looking back, such incidents are amusing moments, but at the time, they can be embarrassing, painful. It's what happens when you throw yourself into things. Thankfully, if a person sticks with something—and has an inquisitive, adaptable mind that stays out of ruts—improvement also happens.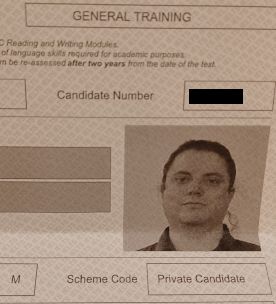 For leaving the United States, I knew if I continued comparing countries via watching youtube videos, and kept on musing endlessly about possibilities, I'd never get anywhere (literally). That's why, while messing around with Canada's Express Entry eligibility estimator, I decided to, among other actions, just go take the computer-based IELTS General exam in San Diego to prove English proficiency as required of non-students seeking permanent residency in the northern nation. I crammed for two days and, as expected, aced the reading and speaking sections, but made a sole mistake in the listening part (you hear audio texts only once, so no wandering attention nor confusion with the test format allowed!) and—I bungled the writing component. Despite a summa cum laude bachelor's—a double-major in philosophy and, wait for it, writing—and despite years and years of paid freelance writing, including multiple news media publications, standardized writing tests and I simply don't get along. Long ago, I similarly bombed the GRE's writing section, repeatedly! Yeah, shove it, standardized tests.
I took the IELTS General on September 9 (see previous post); my test report form, dated September 11, eventually arrived in my PO Box showing the following scores: 8.5 overall, 9 reading, 9 speaking, 8.5 listening, and 7.5 writing. Since higher IELTS General scores help a non-student migrant gain admission to Canada and a handful of other Anglosphere countries, I got grumpy about that last grade, and looked to see what my options were for vengeance.
Turns out, there's a procedure called Enquiry on Results, or equivalently, for the sake of SEO keyword stuffing, Inquiry on Results or simply EoR. Within six weeks of a test report form's date, an IELTS test-taker can get a section(s) re-marked, for, of course, a fee.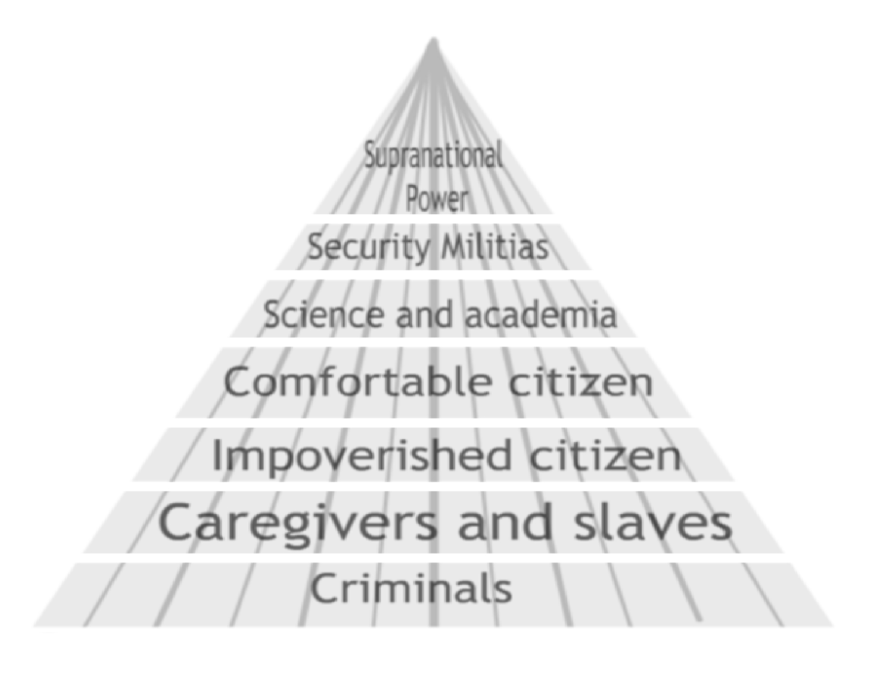 Anecdotal reports suggest EoR cannot lower your score; however, I couldn't find official documentation from IELTS authorities proving that's the policy. Google-savvy and forum participants suggested official documentation doesn't exist, at least not online. I thought briefly about phoning the IELTS authorities overseas, but then decided, whatever, it fits my general knowledge of academia that it's unlikely for EoR to lower my score, only keep it the same or raise it. Make no mistake, these myriad migration paperwork hurdles have the distinctive reek of academia/intelligentsia. Well, my destination thoughts were shifting from Canada to the Netherlands anyway. Better just to wing it, to purchase an Enquiry on Results for my writing section. YOLO!
I called the testing center and was asked to email the director with EoR in the subject line. I did. After some back-and-forth, my EoR request was officially in and paid for on October 4. Pretty ironic: the first task on the IELTS General's writing section tells candidates to type an everyday letter, say to a newspaper or in order to complain to a company—and here I was, asking for that task to be re-graded, by means of me writing email letters with the testing center staff, communicating with perfect competence.
The higher-up graders re-marked my writing section and by email I received the new, or rather, not new, score in a PDF on October 6. You can see the outcome in the screenshot starting this post. My score didn't change a smidge. Blegh. Vengeance denied. Had I prepared better, I would have spent more time with official practice materials or free/low cost courses specifically on the IELTS General writing section available on MOOC platforms such as edX, Udemy, Coursera, etc. Because as we all know, exams don't evaluate your writing or English proficiency. They test how well you take the test. But the point was to throw myself into the actual emigration process. Psychology score, A+. Home economics score…F.
Well Canada, you and I had a few flirty dates, but it looks like there won't be any more nights out on the town for the two of us. I don't have enough points to meet your high standards. That's okay, I have gray—oops, grey…er, grijs—in my stubble now; I'm no teen who can't handle rejection. Besides, you have mining companies with active licenses for profiteering off the genocide in Ethiopia's Tigray region. And your money-laundering transnational criminals in Vancouver are protected by Chinese spies. *Hangs up*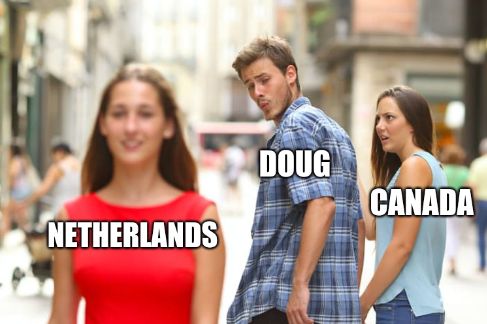 Personal update: Pfthird Pfizer Pfjab Pfgoing Pfine
This past workweek in West Seattle, antivaxx and antimask protesters waved signs during five o'clock traffic in my neighborhood. Aside from the bald dude in the, what's that Dutch word, *scrolls up*, grijs hoodie, who, though he lacks camo pants, sorta resembles a typical contractor you'd find working for a company like Craft International (a merk firm and friend of spy biz Stratfor with a mysterious habit of hanging around events like the Boston Bombing)—I have no idea who the grijs dude is, just sayin' he looks a bit creepy—it seemed a fairly ordinary group of Seattle rightwingers of the new school. I stopped my car in the parking lot behind these vaccine hesitant folks to get a photo for the blog entry you're reading now.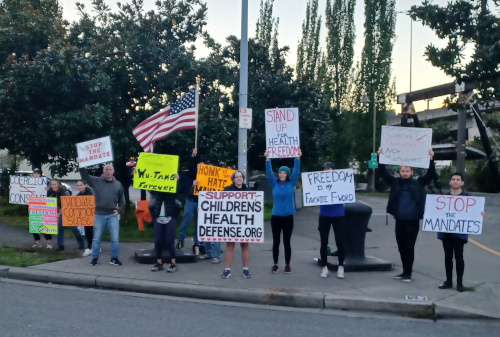 Giving their respiration a wide berth, I walked to a suitable site to hold my phone up at 'em. Seemingly in unison, the women chorused, "Are you going to write about us?!?!" The ;) ;) @}->– @}->– flattery in their voices twisted this writer's face into an involuntary smile. Like thundering storm clouds above a parched man in a desert dropping rain: acid rain. I told them Yes and continued thumbing my phone. Then one protester lady asked: "Are you going to write ill of us?" Interesting choice of words, there. They asked where to read, so above the noisy traffic I shouted: "DouglasLucas dot com!" Maybe they'll comment and tell us more about Mister Grijs Hoodie.
A satisfactory photo achieved, I headed back to my car by the same circuitous route in reverse. I crossed the street. Suddenly I was passed by Mister Grijs Hoodie! He had his bald head down, his face sternly focused, and he was powerfully striding alone, whither I know not. I should specify, relative to being a Craft International employee (which I'm including almost entirely for joke and to link readers to stuff), it's far more likely he's a complete nobody, for instance a run-of-the-mill bargain bin patriarchy boss of some local Kik group for definitely-not-advisable hookups (read: loss-leads), which, as #OpDeathEaters has been pointing out since 2014, is, like, same diff, or can be, you know, more precisely, the everyday consequences of supranational pedo propaganda from above swamping populations with dolla dolla bill masculinist ideology rebranded to sound like freedom. Not to mention human trafficking. [Hey! Are you an editor or other potential payor reading my blog? Find academics vouching for #OpDeathEaters in that same diff link. That's the completely contingent order of things—for now!]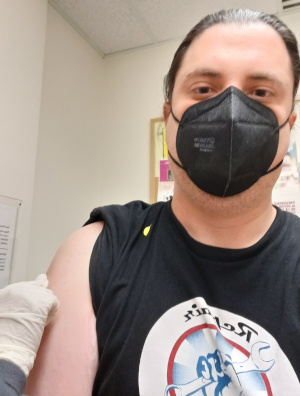 A surprisingly high portion of the cars passing the protest were repeatedly honked in favor. Not surprisingly, those one-note vehicles tended to be jacked-up pickups with needless stickers of an out-of-character Calvin urinating. I saw only one person indicate disapproval: a driver doing their daily grind, gripping the steering wheel with one hand and with the other, like a time-warped Roman emperor, presenting an unmistakable thumbs-down.
The wild hyperlocal antivaxx advertising blitz appearing in my neighborhood did not detain me from getting my third Pfizer (booster) jab Friday, courtesy of my public education employment. Although I follow news on twitter, email lists, and elsewhere too much from my own good, even I almost missed last Monday's study in The Lancet, among the globe's most prestigious medical journals—a study written up by The Hill. To oversimplify, the research indicates Pfizer-BioNTech protection against novel coronavirus infection drops significantly—approximately in half!—four to six months after the second jab, with the specifics varying depending on the scenario, mutation, etc. Thus, boosters. As with, say, the tetanus shot. According to the CDC and FDA in September, certain Team Pfizer folks can get the third jab once a minimum of six months since their second jabs has elapsed. Hopefully better vaccines (here's looking at you, University of Washington) will be approved soon and become widely accessible for all, so we can be done with these less than ideal, but still very helpful, interim measures.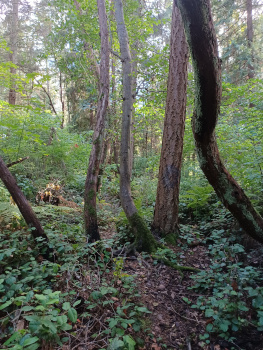 I embed an image from the exam room not to boast, but to model good behavior, to encourage people to get vaccinated. Of course I know Pfizer and other Big Pharma companies have horrifying histories of wrongdoing (an easy peasy first stop, Wikipedia criticism section footnotes, when they exist), but the risks thereof are, in my case, far less than the risks of suffering COVID-19. The Pfizer press release about the third jab has the expected advertising but also a lot of interesting links for people who might want to dig.
I'm too exhausted by the coronavirus vaccination debate to go into more detail, but the big picture might be helpful: if you don't experience something firsthand (while knowing what you're looking at, too), you have to decide whether to trust information from others. Documents may be more reliable than most people, but even with documents, you have to trust they're real and not forgeries. How do we accomplish this as humans?
Like we always have: with trust networks. As far as I know, that's a term that kinda originated with cryptography, but the phrase intuitively makes sense, right? My unfairly overworked primary care physician, whose performance is usually stellar, recommended the bestseller Why We Sleep to me (see note above starting this entry). I assumed she had read it closely, when probably—I'll ask next time I see her, because mapping trust networks, even for oneself, is of life-and-death importance—she heard about it on a podcast or something, while HIIT sprinting or Wim Hof breathing. I presume she then passed the recommendation from the podcast (or whatever) to me, and despite the intuitive misgivings I initially felt about Matt Walker's marketing image, I got swept-up a bit in his glitz. I mostly listened to Why We Sleep, while driving or exercising, meaning I didn't read individual sentences in print, a way of reading that makes it easier to be careful and critical. I just had it on in the background to learn by osmosis. So I got fooled.
From what I've read so far, Walker's never directly acknowledged his critic, the Moscow-based independent researcher Alexey Guzey.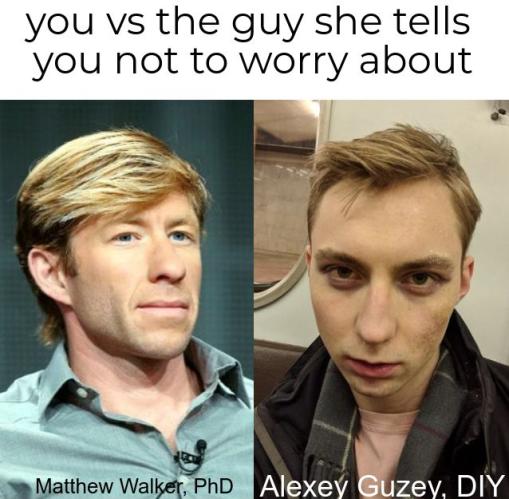 Having read most of the devastating critique by Guzey, who ended up on international news himself to tear apart Walker, I lowered the glitzy guy's reliability score as a science source in my personal trust network, and updated my blog entries accordingly. Actually, early on, I emailed Walker's press person once or twice with various questions—on twitter, Walker goes by @sleepdiplomat, and says he wants to spread his message everywhere—and never got a reply; he could have been occupied, of course, but sometimes, mentioning my news publications gets me at least a politer version of He's too busy for you (e.g., I'll ask him!! <3 <3 <3 and then they never do). Based on how my primary care physician reacts when I ask her about this, I'll adjust her trust network reliability score (especially on the topic of book recommendations) down, up, or not at all. Same for whatever podcast (or other source) she got her Why We Sleep info from. Unlike cryptographers, I don't have actual numbers scoring people in my head (each person would have multiple scores, one per topic). It's just something I think humans do all the time, semi-automatically, unless they're effectively brain dead. (Oops, that's rude to actual brain-dead people, who, uh, won't be reading this.)
Imagine if IELTS and academia tested people, not on avoiding typos during unrealistic, one-shot English exams, but on the everyday life-and-death practice of adjusting trust networks. You know, critical reasoning and media literacy classes. In fact, spy agencies (public or private) use trust networks too. For a few years, I read thousands of Stratfor emails, and their staff was expected, when relaying to internal email lists the insights they heard from their sources, to give each source a letter grade to indicate their reliability (as well as other information about the source, the reliability of the particular insight, timeliness, and so on). There were similar trust network instances in the zillions of State Department cables and additional public, classified, or otherwise restricted documents I've read. We all do this when evaluating information. It's just that the spies' goals are antisocial, and mine, and hopefully yours, are prosocial. BTW, spying these days doesn't merely mean cloak-and-dagger stuff, like car-bombing journalists critical of Belarus dictator Alexander Lukashenko's regime, as in this April 2012 conversation: a 24-minute excerpt of the bugged recording of Lukashenko's then-spymaster was published by EUobserver in January 2021 here (see also the 12-page English transcript or the 8-page Russian transcript; this related DW article in English too). Spying also means high-level marketing crap like Stratfor employees writing the majority of this or that article released by your favorite corporate media outlets. That's an observation still true yet a bit past its sell-by date, since now the Dems openly run CIA and military spy candidates; heck, might as well openly put them on mainstream media mastheads while they're at it. (If your bar is lesser evil, explain it not to me, but imagine how you'd get ratio'd for explaining it to actual torture victims who use twitter.)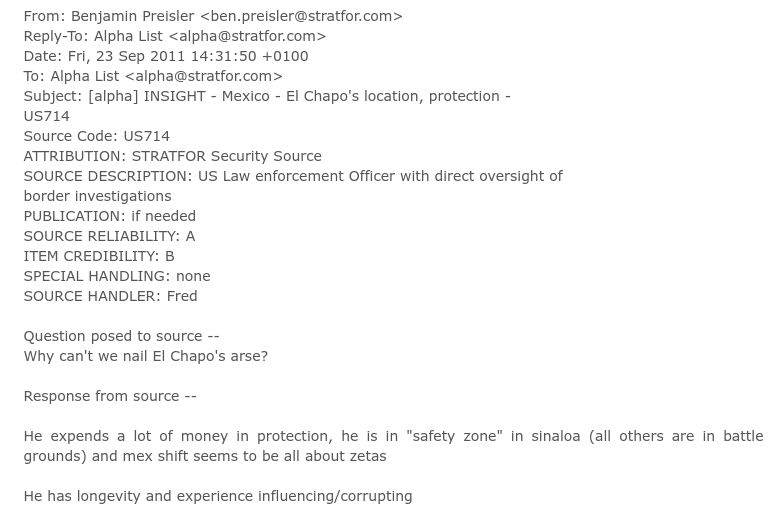 I'll close this section with three more observations. First, I know wonderful people who are far too busy (perhaps a single mother or a prisoner with limited or no computer access) to do the countless hours of reading required to really evaluate, say, scientific papers. So they often have to go by, for instance, their affinity for a rando shiny podcaster, because again, we all use trust networks. What else are we going to do, not look up information, not sift through reading options by some means? I understand, but get slightly annoyed, when twitter radicals call these people fascists; in a remote-controlled (autogenocide) way they are, but that's like shooting fish in a barrel, when radicals could try instead to save them from the peril (by aiming at the top authoritarians cuz else, regrowing hydra heads). Similarly for academics who've lived their whole lives in the ivory tower and have never stepped foot in a prison, long-term psychiatric lockup facility, non-Western country (me!), and on and on. We're all in this sort of boat, just for different topics.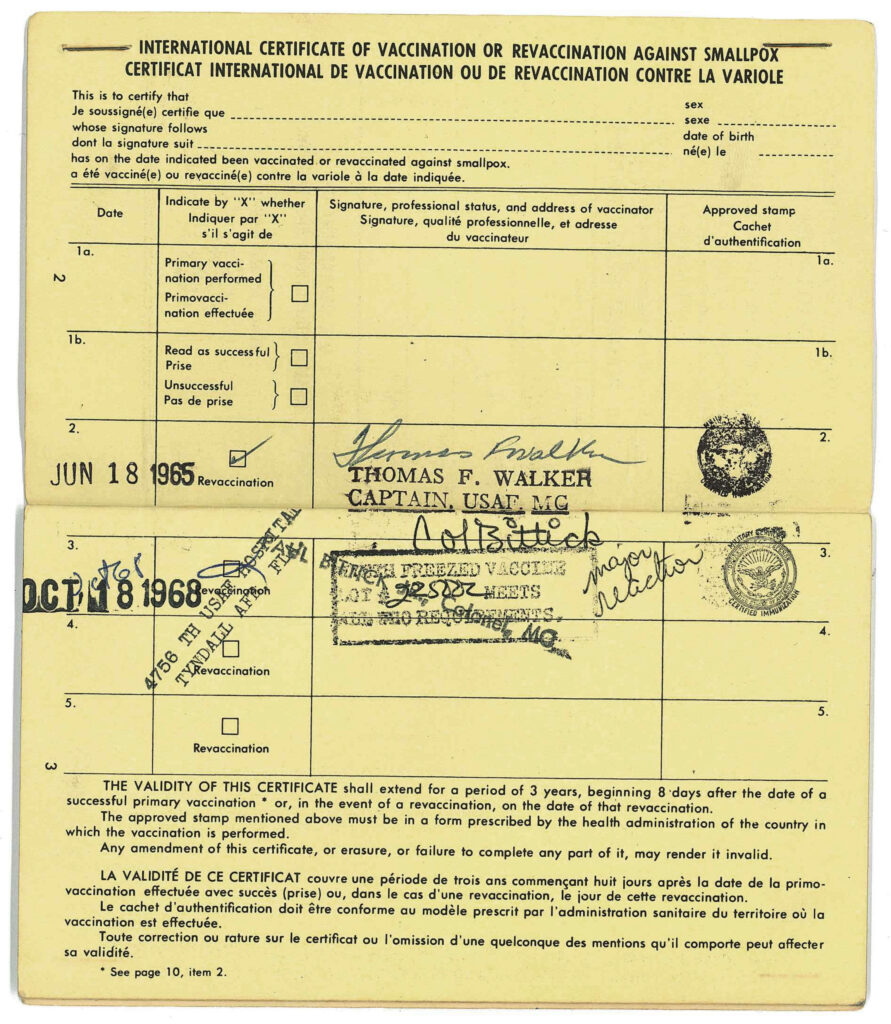 Second, a few short years ago it was fashionable in the hacktivism/transparency realm to fund vaporware websites with a Great Man on top supposedly to change things, but these vaporware projects didn't employ trust networks (among other problems), just glitzy marketing. We were supposed to trust our emergency-based need to get wrapped up in trusting their machismo. GetGee, the global commons for public data, allows users to employ trust networks when looking at research.
Third, if disinfo feels hopeless, remember it's startling how effective a) history and b) reframing things can be. For instance, if someone's para about vaccine passports, you can show them international smallpox vaccination records for US citizens from more than fifty years ago, or reframe the concept by saying, hey, to go into a bar serving alcohol, or to pilot a two-ton metal box powered by explosions down the freeway, we have to show age passports. And yes, I know both the conventional and alternative medical industries can be untrustworthy (see links on my blogroll), everything around 'securitized' border enforcement too, and that COVID-19's origins deserve more investigation; but, uninformed speculation is cheap and funding investigative journalism (which sometimes requires travel to do well) is expensive.
So yeah, I got my third Pfizer jab Friday, and Sunday, 48 hours later, pfno pfside pfeffects pfso pfar.
Blog update
Recently I received a donation for my blog from a reader—thank you! (Hic haec hoc, huius huius huius!) The donation encourages me to keep blogging. For anyone else who might be interested in donating, here are the donation options, to which I just added snailmail.
This past month I made tinkery updates across the website, mostly under the hood; some, though, you might notice. Do tell if you spot any problems or have any suggestions. I overhauled the blogroll (see right sidebar, up) for the first time in years and years. I replaced http:// links across my site with absolute https:// links. Digitizing my belongings to prepare for emigration, I came across a nice print ad for the 2017 bookstore talk I did, and added that to the in the media section, where it looks, um, good! I grumble about the monkey see, monkey do requirement of social proof in marketing (completely contingent social order…for now!), but, whatever, it's good to have more, how shall I say, self-esteem or something like that, and enjoy these sorts of thingymaboppers, at least while I'm still a loudmouth resident of the loudmouth United States!
By the way, the bookstore I spoke at is called Burning Books; it's in Buffalo, New York. After over ten years, they're now expanding, more than tripling their floor plan and adding designated event space, all without leaving their location. Everything will be fully accessible, too. Below, their fundraising video and gofundme link.
Reminds me, YAC.News has a fundraiser going also, as well as a community Discord currently open to new users.
Because these blog posts usually take more than a day to write when they're lengthy, and because offline readers have advised me that shorter posts would be easier for them to take in (time-wise), I need to figure out how to change this blog, and how to modify my time and energy investments in my overall writing more generally. A few weeks ago, I was working on a very long post about Beto O'Rourke and realized I really need to rethink my efforts. Diverting huge chunks of my time and energy away from my longform fiction- and nonfiction-writing goals to pin down, by skimming seemingly identical NPR articles at 3 a.m., the exact date the Del Rio international bridge closed during the ongoing refugee crisis, and who actually issued the order to close it (various local/regional mini-authorities stumbled over each other trying implausibly to claim the ugly credit in the media spotlight), is fascinating, but maybe not the best sort of time-sink every single weekend. I do enjoy writing journalism (especially were I able to do more investigative work uncovering as-yet-unknown 'revelations'). And summarizing/analyzing other journalists' work in reframed language weekly is, to borrow from Pokémon Go, super effective, biz-wise and persuasion-wise, in terms of staying in readers' minds on a regular basis. For example, these posts not infrequently convert into incoming messages from people I haven't heard from in awhile, asking me what's up and what do I think of xyz popular issue. Yet such posts should just be a sole theater of war among several, not my only battlefield.
Then there's the damage to psychophysical health from end-gaining (sacrificing healthy means to ensure ends are achieved, which might compare with emergency-based structures). To write something called lengthy, like this blog post, it helps the writer tremendously to keep the material in short-term memory (RAM for computerheads) while working. Especially if the content's not strictly outlined (this piece is pretty outlined). The more creative, the more the creator needs to have all the data (even imaginative data) for the piece readily accessible in their minds, even to the point of boiling, such that the energy must be discharged (mixing my engineering metaphors). Taking breaks to tend to houseplants, do the dishes, or complete other sanity- and health-maintaining tasks risks losing the data's salience. So you find yourself with a hacker hunch, crooked over the laptop, flies circling the sink, and Dutch roommates, if you have those, perhaps eyeing you suspiciously. Good luck with the 9-5 schedule, too. While potentially liberating, such pedal-to-the-metal practices can be risky, especially if an inexperienced and/or broke person doesn't intersperse them with rest and/or has insufficient social support.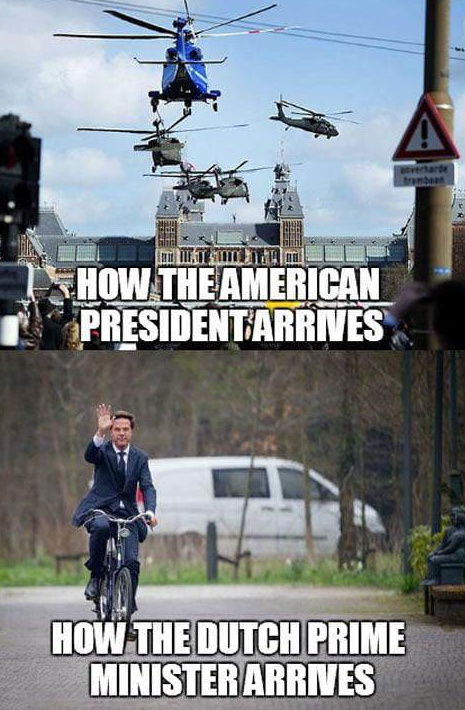 The problem is particularly acute for me in terms of creating a freelance/entrepreneurial business plan to meet migration requirements of the Dutch American Friendship Treaty. I haven't picked the Netherlands for certain yet, but I imagine I will have in roughly two or three weeks, at which point I'll buy a one-way overseas plane ticket months ahead of schedule to give me salient countdown timer motivation. (Psychology score, A+; home economics…) The business plan for writing in the Netherlands is mandatory. That's why, despite frequent exercise and cooking super-healthy veggie-rich meals at home, I've been suffering moodiness and lethargy lately: much of it revolves around my fear that I'll soon have to devote most of my time and energy, i.e. my life, to content-marketing, not the reading and writing I'd rather do. Though it'd perhaps be fun to run a content-marketing business in the Netherlands for vegan restaurants, free software firms, and antipsychiatry / critical psychiatry service providers called something like, Idealistic Content Marketing (how do you say that in Dutch?). With long-term substitute-teaching assignments and CELTA training, I was able to squeze some blog posts and fiction-writing in, but it wasn't easy, and I found that eventually the employment system—at least in the United States—beats avocational activities out of overworked employees. Optimizing routines, honing goals + plans, and the like can help tremendously, and cutting costs through, say, miraculously finding good roommates, but, also, let's not kid ourselves.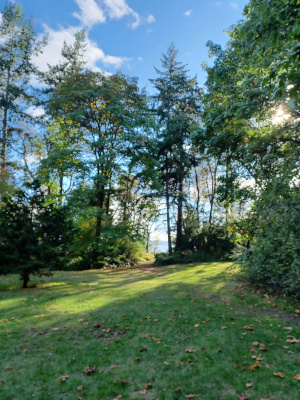 To close off this section, let's consider how I'll blog for this year's remaining 12 weeks. The last post will of course sum up my 2021 year of blogging. The penultimate entry will explain with bullet points how I made it through a full calendar year, for the first time since 2013, without a manic episode or psych lockup. That leaves 10 weeks. Then there are three series I started in 2021 with a single post and never finished: Meet new president Joe Biden, part 1 of 2; Views of happiness: Journey versus destination, part one of two (this should actually be three parts); and Review of education books, part one of two (this should actually be four parts). That's six posts needed to conclude those series. Leaving four weeks. I want to post about trees in Seattle, and maybe finish the Beto O'Rourke URL-as-tome. That would leave two weeks … I also wanted to do news blasts for Colombia, and I never finished with the Haitian presidential assassination news blasts, but no one has solved that murder yet, so nobody else finished the story, either.
Division of labor makes an interesting way to look at this business plan, life plan challenge. The titles change, but in the forms of media-writing I know, including print-only fiction and journalism, there are usually four roles in my experience (call them what you want): researcher at the most granular level, then writer, then editor, then producer at the most birds eye-view level. I need better self-production skills, so I imagine there's, if not an app for that, then quality courses I could check out on the various MOOC platforms, and book recommendations I could ask friends/mentors for. Just not any books by disgraced sleep diplomat Matt Walker.
Maybe the best plan for my blog in 2022 would be the following formula, to which there could be occasional exceptions: one observation from daily life, one philosophical/political/whatever lesson drawn from it, and then an international news blast or two. Heck, maybe even a music and fiction section after the news blasts! (See, I keep adding stuff…) If anyone has thoughts, suggestions, or requests for this blog, I'd love to hear them!
News blasts: US, China, Worldwide Trade Collapse/Change
Get ready, because these are a doozy.

United States. On September 23, the Washington Post published a lengthy op-ed by influential neocon Robert Kagan, cofounder of the notorious warmonger thinktank Project for the New American Century. Kagan's op-ed is titled "Our constitutional crisis is already here" (full text at Cryptome) and argues that, unless his health fails entirely, Trump will be the next Republican presidential candidate. Kagan says come November 2024, the United States will reach its biggest crisis since 1861, with widespread mass violence and a federal system breaking completely. He blames the cults of personality surrounding demagogues for the impending doom, and just like the Washington Post itself, he makes the evergreen claim that democracy will die, though Kagan prefers November 2024 as the date to put on the coroner's report.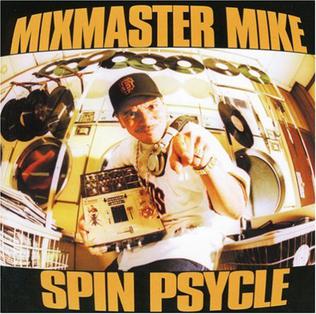 While we're still forced to work, in some senses, alongside liberal states against outright fascism because innovative alternatives to the liberal order need greater amplification and effort and funding (and uh, commissions from editors) and knowledge of self, health, and wealth—the sneak attack, the edutainment style returns like that, my philosophy keeps it plain and simple, the kingdom of hip-hop is within you—it might be a worthy endeavor to introduce some rigor upon these sales slogans about democracies dying and failed states. Nation-state is an incoherent package-deal concept, but to roll with it for a while, the idea of an international order of liberal nation-states is typically traced back to 1648's Peace of Westphalia. The Peace of Whatphalia? I must have been roaming the hallways that day in AP European History. What criteria must such liberal nation-state countries meet to count as successful or failed, alive or dead? There are of course readable scholarly books on such subjects, for those with time, i.e., not salaried at the Washington Post or Idealistic Content Marketing.
China.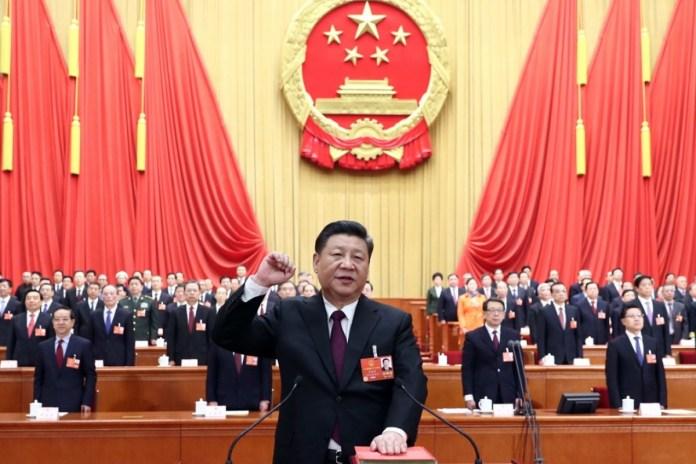 Youtube offers plenty of videos from US individuals who've relocated to China as obedient reflectors, playing by the rules and keeping their mouths shut. Footage from these moneymaking individuals suggest they have a pretty good life in China, happy but helpless. Well, good for them. Now let's talk about the Chinese Communist Party, the CCP, and the propaganda war around it in the United States. Trump, who tweeted in April 2013 that China owns DC, won reactionary hearts by telling his followers he would resist the Chinese government's encroachments on the United States, but he himself has been a bigly CCP beneficiary. In October 2020, Forbes put together a helpful guide to The Donald's debt, which astonishingly totaled at least a billion dollars. (And you thought your student loan debt was bad!) The Forbes guide looks at multiple Trump properties, but let's just consider the 1290 Avenue of the Americas location. More than two hundred million dollars for that New York City property came from the CCP-owned Bank of China. That bank says the debt was sold to Vornado Realty Trust. Maybe so. But without transparency, maybe Bank of China is still a creditor on the building, if say, after the sale, Vornado sold it right back. Opaque transactions we can't audit don't help explain. Whoever the current creditors are, guess when the debt comes due: November 2022, the mid-term elections. There are more connections between Trump and China, such as his pledge- and likely constitution-violating hiring of firms with majority CCP ownership in early 2017, and the eighteen trademarks granted to Donald and Ivanka Trump in late 2018 by guess who, the Chinese government. That's the reality, while they're telling their fans they hate China. As the top predators block their constituents on social media, they party together and laugh about you wearing their T-shirts, didn't you know? Meanwhile the US left is misled by garbage-news from channels loyal to the CCP and Putin (see here and especially threads here and here). Note it's both obviously bad Trump and wrongly beloved Obama who sided with Putin to bring us to this brickbat BRICS point. A busy and hardworking activist asked me the other day to explain what the problem with fake news website The Grayzone is. "Red-brown alliance," I started off succinctly, meaning the longstanding and continuing pattern of Commies allying with Nazis (see news blast above regarding the thankless duty of grumbling anarchists, when forced to pick between the two, to support the liberal order over the outright fascists, while still shoving reframing, truth-bombs, and nonviolent/self-defense other bom—nevermind, into faces). Grayzone founder and head honcho, your local Assad apologist Max Blumenthal, successfully pressured the Southern Poverty Law Center to take down this article. I dare him to try my website, I've shielded myself with lengthy paragraphs! The article explains, on the Internet Archive at least, how presently, fascist propagandists like Steve Bannon use intermediatry hops to convert left-wing resentment (paging Nietzsche, or better, The Creation of Me, Them, and Us on the struggle between reflectors and negative images in Hegelian setups) into unwitting support for Putin-, CCP-, Assad-, etc. aligned talking points. As the first track of Lupe Fiasco's Birth of the Cool album propounds, check your ingredients before you overdose on the cool. Might be a bit Tatmadaw when those discussing the CCP's horrifying Uyghur genocide find themselves told by USians that it's a "Karen" move to feel cross-border, cross-sect empathy: "Yeah, tell us again Karen, how the Uyghur genocide actually affects you" and the like. Nope, empathy across distances is a good thing. Finally, whataboutism is increasingly not accepted online, so I don't have to put a long disclaimer in here about multiple awful genocides caused by the US.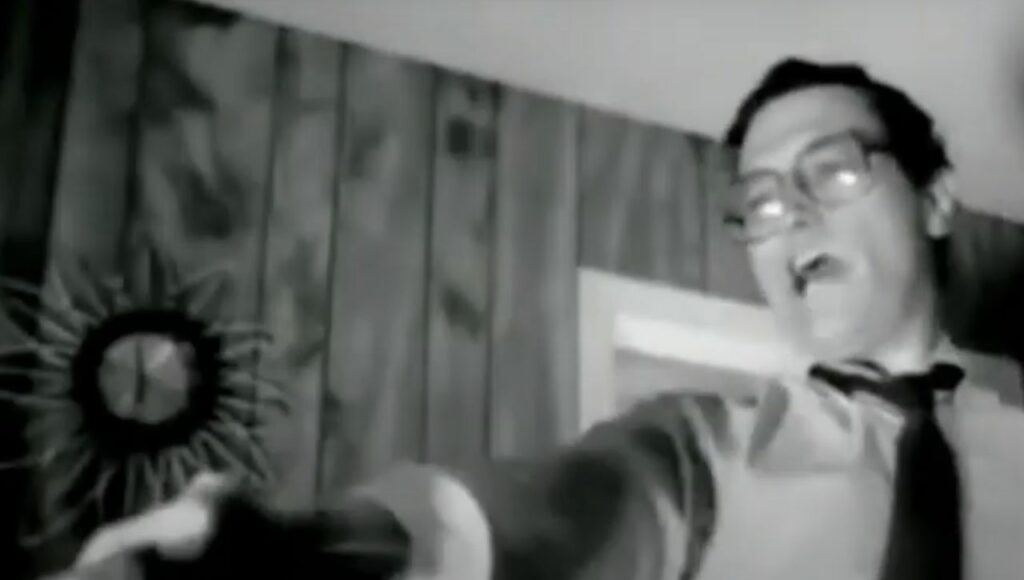 Well, if there's anyone still reading after that giga-paragraph, such was my understanding prior to this blast, so now we crank the volume! I'm basing the below largely on the September 28 YAC.news article, "Prelude to war: China's plot for world domination," and the links therein. Heather Marsh's 2014 post "World War III: Pillage and plunder" provides some helpful historical background about power shifting from the British empire / Five Eyes / etc. to the Chinese empire, and then her 2020 post "The catalyst effect of COVID-19," offers more crucial background, regarding the present attempt at a planetary mono-empire, transcending the Cold War binary and dangerously trying to sublate us all into obedient nothing-humans. Back to the YAC.news post.
The excellent article explains "China's goal is global ideological and economic domination. To achieve that, it is spreading propaganda, expanding information operations, amassing economic and social influence, and sabotaging democratic political systems." The article gives backstory and context such as "The CCP has had a monopoly on power in China since Mao Zedong first obtained control in 1949 after a grueling civil war. The CCP currently has more than ninety million members, not including non-Chinese loyalists scattered worldwide. Over 70 percent of the CCP's members are men" but in 2019, more than 42% of new members are women, contemporary gender parity in joining authoritarian destruction. Here's a key paragraph from YAC.news:
The CCP does not seek ideological conformity but rather power, security, and global influence. President Xi promotes China's authoritarian governance as being superior to democratic political systems and seeks to spread "Chinese wisdom" throughout the world as a "contribution to mankind." Xi speaks of China's prosperity as proof that the path to prosperity does not lead through democracy. Unlike the United States and the fallen Soviet Union, China is currently not spreading its ideology through the installment of authoritarian strongmen or through military conquest. Instead, it promotes itself as "a new option for other countries and nations who want to speed up their development while preserving their independence". Chinese officials commonly speak of the "right" of nations to choose their political systems, often advocating the right of countries to be ruled by nondemocratic regimes. When paired with China's economic and political measures China's policy reinforces authoritarian regimes and weakens democratic systems around the world.
There's much more to the YAC.news article. Chinese spies protecting Vancouver money launderers, CCP (and Russian) support for Assad and the Myanmar junta [also Lukashenko in Belarus, noted by YAC elsewhere], and People's Liberation Army strategy—the PLA recently allied with the Taliban as the Chinese have been taking possession of abandoned US armament in Afghanistan, where resistance continues (now hear this and consider). In July, China threatened to nuke Japan. If you think you've heard bellicose rhetoric from Texans, watch the CCP video embedded below that went out to two million subscribers (source one, source two):
Speaking of war, note that like the physically unfit Trump, China is campaigning against effeminate men and other non-machismo experiments with beauty. China's TV regulator this month banned the "abnormal aesthetics" of "sissy men"; in February, Wang Hailin, the screenwriter vice president of China's National Film Literature Association, ranted in moronic binary form: "If a man pays too much attention to his outfits and his makeup, it means that he is trying to avoid responsibility and our society is going backward. …If we have more sporty and manly men, it means that our society is moving forward and improving." Gee, so simple even authoritarians can understand it, unlike, say, cutting their toenails.
The Chinese government harasses Chinese nationals on Canadian soil. The Toronto Star reported last month that a Chinese student located in Canada retweeted three posts critical of the CCP or against its interests, from his fake-name twitter account with only two followers. That was all it took for the Chinese authorities to contact him (in Canada) and his family (in China) with threats. They told him to delete the posts or "face trouble."
In November 2019, the Toronto Sun detailed how dozens of Chinese in the Vancouver area are getting in person visits on Canadian soil from "Chinese officials" due to their anti-CCP online posts. "When we meet in my office, they want the blinds closed," Brad West, mayor of Port Coquitlam (just outside Vancouver), told the paper. "They're that fearful." He said the Canadian "government has been doubling down on the same approach [to this problem] for decades now and the proof is in the pudding. There hasn't been a change and things have gotten worse." The article concludes with the mayor saying, "Maybe I'm being too simplistic in thinking, but when dealing with a bully, there does come a point where you just have to stand up for yourself."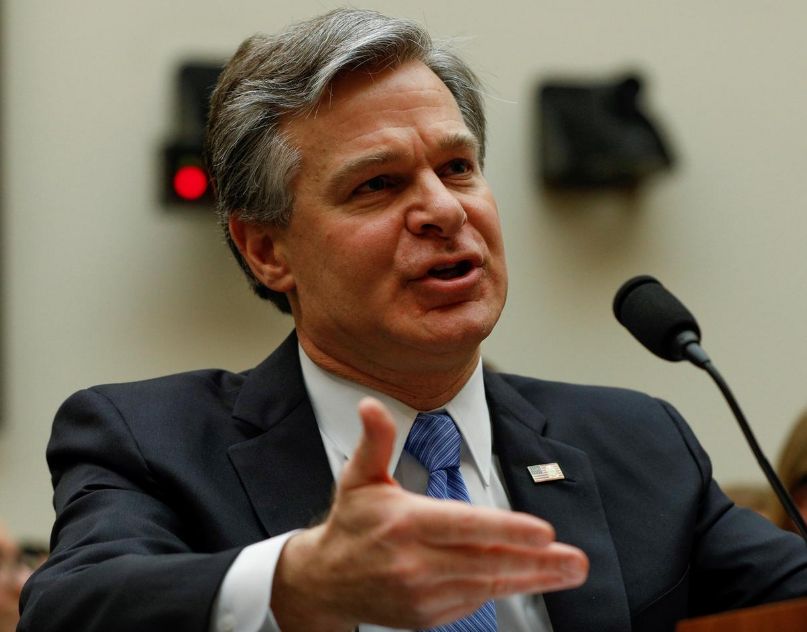 Where else is the CCP harassing Chinese nationals? In the United States. In July 2020, Reuters reported on FBI director Christopher Wray's explanation of China's "Fox Hunt" program in an hour-long presentation to the conservative militarists at the Hudson Institute. The program sees Chinese citizens, some also US green card holders or US citizens, who are anti-CCP dissidents, finding themselves blackmailed on US soil—told "return to China promptly or commit suicide" for example—by CCP "emissaries" suddenly showing up and using the Fox Hunt targets' family members back in China and even in the United States "for leverage." At the Hudson Institute, Wray said there are "hundreds of [Fox Hunt] victims" in the United States, and the CCP forces use "a variety of means of coercion" against them. "If you use your imagination," Wray said, "you're not going to be far off."
The FBI director points out that any Chinese company is required to give the CCP any information its requests on anything. That includes data of USians using Tik Tok, owned by a Chinese firm that tries to censor mention of the Xinjiang concentration camps where Uyghur and other minorities are incarcerated by the CCP for indoctrination, torture, rape, and death. The CCP has also created an international state-sponsored organ trafficking industry.
Canada and the United States aren't the only places China's influence activities reach. As linked in the YAC.news article, intelligentsia guy Larry Diamond and other intelligentsia guy Orville Schell, wrote a November 2018 report at the influential conservative Hoover Institution think tank, on the Stanford campus, about China reaching beyond its borders in nefarious ways. The report's 48-page second appendix, titled Chinese influence activities in select countries, draws on typical intelligentsia sources (journalists, academics, bureaucrats, yadda) to list example after example of CCP influence and harassment operations in Australia, Canada, France, Germany, Japan, New Zealand, Singapore, and the United Kingdom. Quoting from the second appendix:
China seeks to make itself more palatable to democratic societies by using many of the customary vehicles of soft power—such as state-funded research centers, media outlets, university ties, and people-to-people exchange programs […] In conjunction with the dramatic expansion of Chinese economic interests abroad, the Chinese government has focused its influence initiatives on obscuring its policies and suppressing, to the extent possible, voices beyond China's borders that are critical of the CCP. Targeting the media, academia, and the policy community, Beijing seeks to penetrate institutions in democratic states that might draw attention or raise obstacles to CCP interests, creating disincentives for any such resistance. Chinese economic activity is another important tool in this effort. Beijing is particularly skilled at using economic leverage to advance political goals in the realm of ideas […]

[For Australia, for instance:] In June 2017, a joint investigation by the Australian Broadcasting Corporation and Fairfax Media revealed that the Australian Security Intelligence Organization (ASIO) had warned the major political parties that two of Australia's most generous political donors had "strong connections to the Chinese Communisty Party" and that their "donations might come with strings attached."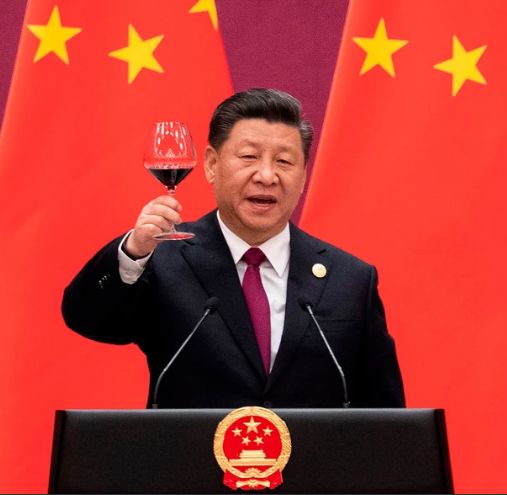 YAC.news published a separate article on September 21, "China's war on global education," which says: "The Chinese government is actively working towards undermining academic freedom globally. Currently the CCP is influencing academic discussions, monitoring Chinese students abroad, and censoring scholarly inquiry. Chinese nationals have reportedly had to alter their behavior and self-censor to avoid threats, harassment, and authoritative backlash. Individuals who show interest in democracy, pro-democracy movements, or criticize the ruling class are monitored and reported on by CCP informants and spies." To help combat such CCP coercion on university campuses, Human Rights Watch in March 2019 issued a 12-point code of conduct (3-page PDF). It advises measures such as speaking out in defense of academic freedom, recording instances of CCP infrigements on same, disclosing Chinese funding, and more.
The September 28 YAC.news "Prelude to war" article concludes:
China is not only on the warpath to subvert democracy but also pervert our global social contract built around human rights which was designed to in theory protect us from the blood lust of tyrants after the second world war. While the weakening of the human rights charter has been underway for more than half a century by despots that go unchallenged or democratic countries such as the United States that violate it with impunity, China's plot for power aims to outright erase it. […]

Any effort to combat the CCP's growing influence and reach must start with cracking down on transnational organized crime, especially that originating from the Golden Triangle and being spearheaded by China-linked Triads. Aggressive anti-money laundering measures need to be put in place across North America and Europe to cut off CCP funding. Anti-money laundering measures must include an international crackdown on illicit or suspicious real-estate and luxury asset acquisition across major metropolitan cities such as Vancouver, Canada, San Francisco, U.S., and London, U.K, among many others. A serious inquiry and crackdown on the vast network of Triad linked – Chinese diaspora based businesses used as fronts for human trafficking, such as spas, beauty salons, and general stores is also necessary. Any effort to curb China's dark money should avoid arousing xenophobic sentiments, which would only serve to distance potential allies and disenfranchised Chinese in diaspora leading them back to the grip of the CCP. Legislation must also be amended to hold politicians and officials found to be colluding with the CCP judicially accountable. Those actively receiving funds from CCP linked organizations while promoting the party's interest also need to be subject to transparency measures and held judicially accountable if found complicit […]

In order to secure democracy journalism across democratic countries must regain independence from CCP complicit media moguls and sponsors. Civil society must also be given the tools and training to allow complete transparency on the whereabouts of its funding and any CCP linked connections of its most vocal members. In order to circumvent China's financial grip, with the Belt and Road Initiative, on financially strained countries, wealthy democratic countries must provide, corruption free, infrastructure development. Accountability and an end to impunity for officials, royals, and wealthy individuals residing in democratic countries must also gain priority to counter China's narrative of western hypocrisy and instability […]

Currently some democratic states have sent naval assets to the Pacific to curtail CCP expansionist actions however without serious moves at home China grows bolder and stronger. Ultimately if China's plot is not stopped and democracy is not reinforced the countdown to military confrontation at a global scale is underway.
Go read the whole thing at YAC.news and follow the links, including those in that appendix, so that you remember not to forget.
Worldwide trade economy collapse/change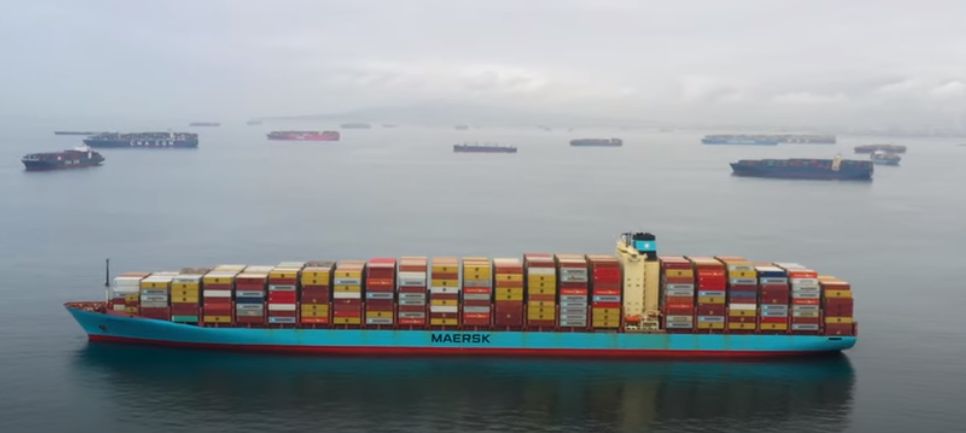 A year and a half ago, in her post "The catalyst effect of COVID-19," philosopher Heather Marsh wrote: "We are, or will be, going through the most radical transformation the world has ever seen; people are justly terrified, excited, depressed, heartbroken and hopeful, all at once. […] the [trade] economy is not going to be nearly as important as it was before. This may be unimaginable to people who have been accustomed to framing all of our problems in terms of economics, but think of how religions and states faded as the dominant endogroups [cults, to oversimplify] when new transcendental endogroups appeared. Things that appear essential to society can fade into irrelevance if they are based only on endoreality [cult mindsets, to oversimplify], as economics is. The crash we started the year off with will not simply produce a depression and then recovery. Instead, it will illustrate the fact that economics now is simply an abstracted [consider] power structure with no underlying support in universal reality (like all endoreality). Economics as we know it, is dead. This does not mean it will disappear completely overnight, or that it will not remain in some form in some places, but, like religions, states, families, and other formerly dominant endogroups, it will no longer be the dominant or authoritative power structure in our lives. This is explained in great detail in The Approval Economy which will be published one day." She then goes on to supply a list of specific opportunities that activists could pursue during the pandemic to establish/defend a world that's much more exosocial [based on balanced, euphoric interactions rather than predatory, draining transactions].
In Seattle, when I stop by grocery store news-stands for a few moments, the papers are full of the latest headlines about the ongoing implosion of the trade economy. Maybe your area news-stands are similar. Even booksellers are affected, as Quartz reported on September 16: "Publishers are warning sellers and consumers that supply chain issues have forced a major slowdown in book production and threaten a shortage of certain titles for the rest of the year. Supply chain problems have touched almost every aspect of book production, storage, and delivery, mostly as a result of Covid-related bottlenecks. […] because many books are printed in China, the route from printer to the bookstore is currently fraught with bottlenecks. Port congestion, lack of shipping containers, a shortage of dockworkers, and trucking staffing problems are impeding the movement of books from warehouses to store […] publishing delays are likely to hit independent booksellers harder." On September 13, Tubby & Boo's, a New Orleans independent bookstore focusing on science fiction and fantasy along with titles of interest to queer communities, put together a 15-tweet thread detailing problems with raw materials, costs of production, distribution/circulation of commodities, and so on.
System collapse — that's the warning from global supply chain workers according to a September 29 article posted by CNN Business. The piece centers on the joint open letter from International Chamber of Shipping and other shipping industry groups to heads of state attending the United Nations General Assembly last month. The industry organizations asked the UN "that our transport workers are given priority to receive [World Health Organization] recognised vaccines and heads of government work together to create globally harmonised, digital, mutually recognised vaccination certificate and processes for demonstrating health credentials (including vaccination status and COVID-19 test results), which are paramount to ensure transport workers can cross international borders. We also call on the WHO to take our message to health ministries." The supply chains are expected to buckle further toward the end of the year when employment contracts come up for renewal.
What does trade's downward spiral mean for how we organize ourselves? Today, wage slavery is compulsory: the completely contingent order of things—for now—is that almost everyone must pick between Employer A or Employer B or Employer C to toil for moneytokens, or feel shame for begging in a world where free essentials aren't cheerfully shared, or die. Sometimes the authoritarians describe this wage slavery as freedom; other times, they admit it's compulsory, as in late September, when Gary D. Cohn, chief economic adviser to Donald Trump, also an IBM vice president, told Yahoo Finance that "we need to force people, in many respects, to reenter the workforce." For more on IBM's witting complicity with fascists, read investigative journalist Edwin Black's IBM and the Holocaust: How America's Most Powerful Corporation Helped Nazi Germany Count the Jews.
I'll try to make the worldwide trade economy collapse/change a recurring feature of my news blasts. If you feel dismay, remember, as John Donne (sorta) said in other words centuries ago, don't respond by building emotional walls and blaming yourself for the corporate destruction making our lives difficult. I think I'm taking a little liberty with Mr Donne. Point is, reach out, talk about shame to throw it out the airlock, strengthen yourself, build bridges, and stick up for yourself and others!
Art Blasts: Theodore Sturgeon, Wanda Landowska
Since from now on it might be fun to include blasts, timely and untimely, about all forms of art, let's look at some fiction and music real quick. Like trying to get a cranky vehicle started, I've been having trouble getting my own fiction-writing going as much as I'd like (although it is going, just slowly), so someone (Hoi!) recommend a while back that I do stuff about fiction to build up enthusiasm. Art blasts may help with that. This weekend's are apropos of nothing; most aren't timely at all!
Fiction, other) I have a friend who just published a poetry book, and another friend who just sold two fiction tales, but I haven't read them yet. Sorry for the delay, y'all. I'll get to your work soon!
Fiction, Theodore Sturgeon) One of my favorite writers is the late Theodore Sturgeon, mostly known for his stories of science fiction and fantasy. His work might be described as a bridge between the so-called Golden Age of Science Fiction (circa 1938 – 1946), in which scientists like Isaac Asimov portrayed cerebral, familyless men exploring the universe and saving it nearly singlehandedly with hard rationality, and the New Wave of Science Fiction (1960s and 1970s), in which anti-authoritarian authors, such as Ursula K. Le Guin and Philip K. Dick, focused on soft sciences (anthropology, sociology, etc.) and promoted/debated counterculture ideals. Sturgeon's ponderings on love and his lyrical style, seen for instance in his screenplay for the famous Star Trek: TOS Amok Time episode, was a huge influence on the far more famous Ray Bradbury.
This two-minute, 2013 video from Open Road Media, which has been digitizing Sturgeon's backlist, will vibe you with the author quickly:
The above Sturgeon video and facts have been familiar to me for a long time, but this past week I was delighted to stumble, for the first time, on the last issue of the Steam Engine Time fanzine, from March 2012, which contains a lengthy, well-sourced biographic and analytical essay on Sturgeon's work by Matthew Davis, and ruminations on Sturgeon's 1953 story "The World Well Lost" by Dick Jenssen aka Ditmar. Jenssen explores how "The World Well Lost," written at a time when in the United States homosexuality was still voted by psychiatrists into being a diagnosable mental illness, shows bigoted homophobes as objectifiers obsessed with superficial appearances, while love is shown as a connection between what people have on the inside, regardless of the anatomy of their naughty bits. Before reading Davis's essay, I already knew a lot about Sturgeon, but his piece told me things even I didn't know. For instance, Sturgeon wrote for the black-and-white TV show Tales of Tomorrow (1951-1953), which predated The Twilight Zone. I love the latter, but have never seen the former, so I was startled to learn from Davis that Sturgeon wrote the very first Tales of Tomorrow episode, "Verdict from Space." I haven't seen it yet, but the full 28 minutes are on youtube, giving me something to watch asap!
Music, Wanda Landowska) At the end of Sturgeon's best known novel, 1953's More Than Human, he describes ethereal post-humans inspiring humanity, and one result of the inspiration is "a child Landowska listening to a harpsichord." He means Wanda Landowska, Polish pianist and harpsichordist, born 1879, died 1959. If you enjoy Bach, as I do, you might be more familiar with the widely available interpretations of his music by eccentric and deceased Canadian pianist Glenn Gould. Yet Landowska was very famous in her day, and still is among those knowledgeable on the musical era. Both keyboardists performed Bach's 1735 Italian Concerto. We can use Gould's popular interpretations as a sort of baseline to compare Landowska's earlier interpretations against.
Same thing for Bach's two- and three-part inventions from 1723, pieces I used to annoy my family with by playing them on the piano over and over. Both Gould and Landowska recorded the inventions, Gould in 1963-64 and Landowska in 1959. Hers are all up at the Internet Archive; his are all on youtube here. We might compare Landowska and Gould's performances of a single piece from that set of compositions, the 13th two-part invention, in A minor:
Sorry to disappoint, but I don't have anything to say about Gould, Landowska, and JS Bach right now—I was just sharing. In future posts, I hope to share music by Debussy, Grimes, Queensrÿche, Savant, and others. It's been a weekend of typing; now I'm at last spent of words. Until next time!

This blog post, IELTS Enquiry on Results, Pfizer + blog updates, and news blasts for US, China, and the worldwide trade economy collapse/change … plus music and fiction! by Douglas Lucas, is licensed under a Creative Commons Attribution-NonCommercial-ShareAlike 4.0 International License (human-readable summary of license). The license is based on the work at this URL: https://douglaslucas.com/blog/2021/10/10/ielts-enquiry-on-results-pfizer-blog-newsblasts-china/. You can view the full license (the legal code aka the legalese) here. For learning more about Creative Commons, I suggest reading this article and the Creative Commons Frequently Asked Questions. Seeking permissions beyond the scope of this license, or want to correspond with me about this post one on one? Email me: dal@riseup.net.