Note: In 2022, I'm once again writing 52 blog entries, posted every Sunday. Flash fiction by me will soon arrive weekly too, by February, after I finish figuring out the tech details of where precisely on this website I might place it so you can conveniently leave comments.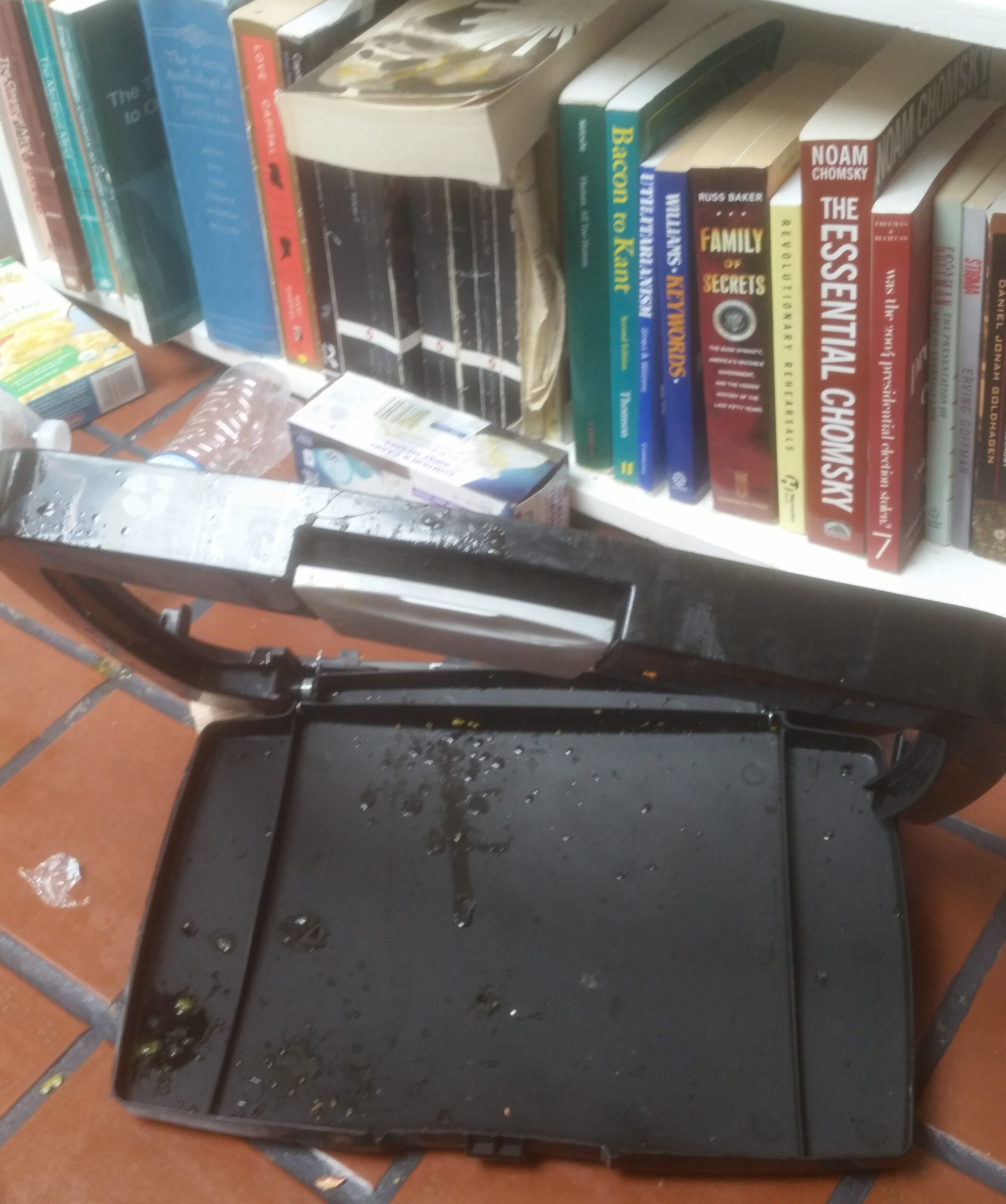 Last April, I wrote about how and why to make beet root smoothies, with such costly ingredients that even Michael Laufer, the (afaik) badass and classy wine connoisseur anarchist who teaches people to make their own s̶m̶o̶o̶t̶h̶i̶e̶s̶ pharmaceuticals, might deign to have a sip.
In that post, I explained techniques to save money, such as cold-calling companies and asking for a discount. That, in my own experience, can yield exasperated annoyance from customer service staff at one extreme, and at the opposite extreme, third-off coupon codes good forever. Another great idea is to join (or start!) your local Food Not Bombs chapter, where long-term volunteers frequently have brilliant ideas for grabbing free grub, among them identifying which restaurants share surplus food, locating which dumpsters offer scavenging divers the best cuisine, and more.
Today I'd like to tell you about this one time I got something for zero bucks from a corporation. Except it ain't fancy feast.
Time for the trash can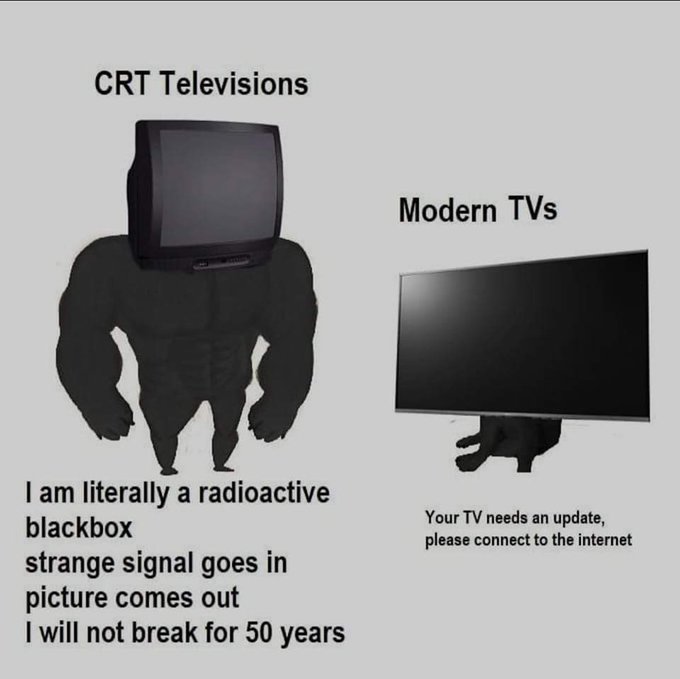 The Internet of Things is the market segment for turning everyday consumer objects into online gizmos. If you fondly sing the praises of CRT televisions—no, not Critical Race Theory TVs, I mean Cathode Ray Tube ones—because they work unfailingly for half a century, and you correctly cast insults down upon giant flat-screen televisions that cost thousands but don't work since they suddenly require downloading a patch from Samsung or some other corp, then you too know the pitfalls of the Internet of Shit.
Gizmo-ification of everything even extends to trash cans. Of course, finding a trash can for your kitchen at the thrift store is the best! But at embarrassing moments, I've dragged myself into awful domestic big box stores such as Bed Bath and Beyond (beyond … where?). Those shameful moments when I've been absolutely convinced I immediately need a towel of a certain color or some stupidity like that. Besides punishing shoppers with in-store video advertising so loud you can hear it clear across the building, a nightmare retailer of this type will showcase for you the very latest in consumerist horror.
Yes, I mean today's trash cans, the Internet-equipped ones you can talk to.
Let's get something straight. Such technology can be important for people with disabilities and for other situations that may not leap to the minds of the privileged. I'm all for such innovations and would love to hear about them in the comments. Lemme know if I'm wrong, but I somehow doubt the trash cans at Bed Bath and Beyoncé are the ideal options for such scenarios. And yeah, maybe a USian with a disability—like, say, infatuation—is driven to go to Bed Bath and BayBey because the legit need to impress a love interest has somehow got twisted into the anxiety-laden, bonkers idea that it all hinges on having that towel of the exact right color. We've all been there, mutatis mutandis, right?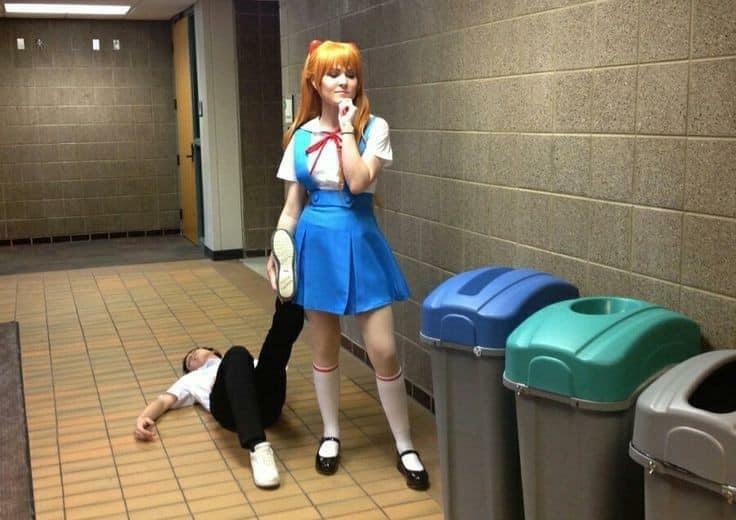 That said, before discussing saving money on a trash can, let's by all means inspect a newfangled, expensive trash can that talks.
Oh Goddess, please (don't ever) trash me
Witness, if you will, the 58 liter, dual compartment, voice-activated, motion-capable, stainless steel—excuse me, make that brushed stainless steel—trash can a California-based company lovingly crafted just for o̶u̶r̶ ̶w̶a̶l̶l̶e̶t̶s̶ us.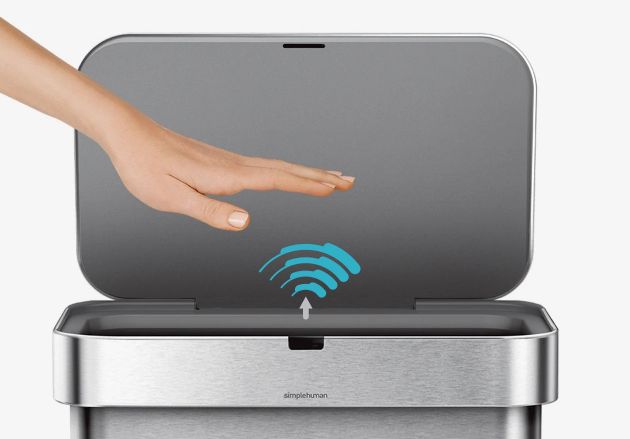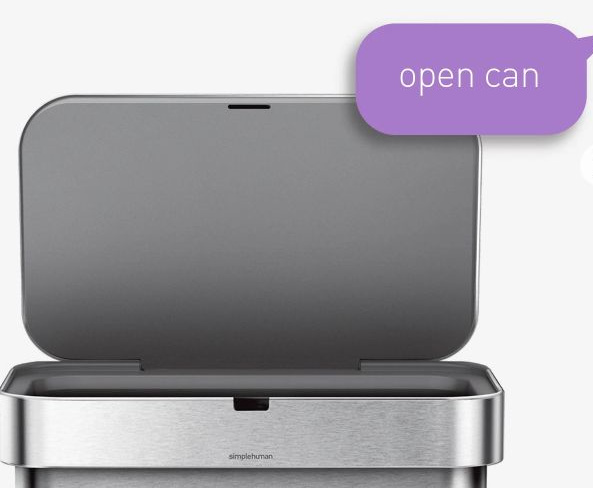 Our world-class instance of talking trash above has on Amazon 5 stars after more than 10,000 reviews, which, the way things are headed, I may be adding to soon enough myself as a drunk but giggling ghostwriter. For the uninitiated, that's writing fake reviews for dough, Mac. Gotta fund unpaid/underpaid human rights investigative journalism and random musings somehow, for example, with donations from people who have $200 trash cans and a sense of humor.
A three-star Amazon review by the mononymous, TP-astute Paul sounds, to be conciliatory, fair and balanced:
I love everything but the fact that you can not turn off the voice sensor. I play music in the background all day. The can open when it hears something close to "open can" in the music. And it happens alot. It will wear out real fast. There is no switch to turn off the voice sensor and keep the motion senor on. I can not find a microphone hole to plug it with tissue paper as a hack to fix the issue.
The $200 price tag does not include tax, nor your crucial rush-speed shipping and handling. And don't forget the recurring expense of the bespoke liners—admittedly featuring swank double-seam construction and an even swankier perfect fit, to be sure—for which you're gonna need to liquidate your entire cryptocoin portfolio.
By the way, California's top-tier trash can company is called: simplehuman.
News you can use: today's token-saving tip
As the renowned economist Snoop Dogg suggested implicitly in his scholarly, NSFW treatise Drop It Like It's Hot—ticking my tongue like said rapper when that song came out in 2004, I practiced its beat on my shower wall for cumulative hours and hours, not knowing myself to someday become an aspiring if reluctant ace businessman aiming for European citizenship plus frugal trash cans—a scientific study (reportedly) shows handling cash is like snorting coke, and probably only partly because many dolla dolla bills are themselves contaminated with traces of cocaine. Illustrating unSnoopy high diction, the scientists of the latter link write dryly:
The contamination may occur through direct contact during drug trafficking with the same people handling the cocaine powder and the money; or rolling up the banknote for sniffing the powder through the tube formed.

[link added, obviously]
If subject matter experts reading this know the (likely news-savvy) researchers in question are lacking in scientific integrity and are as desperate for clicks as DJ Snoopadelic (and freelance bloggers), then please, correct me in the comments. Hiphop historians, I admit, I'm curious about The Snoopzilla's personal trash can …
Anyhow, another way to ask corporations for freebies is to amuse them.
For example, this past week, akin to fond memories of Julia Child a century ago corresponding with her faraway penpal via slow snailmail across the Atlantic, I corresponded, via chat with support agent, with some outsource contractor as bored as I was. I needed to know if my auto insurance provided roadside assistance at no or minimal additional charge. I forget how it started, but she typed a lol; I sent a <3. I asked if her roadside assistance coverage included all of North America. "Yes, it covers the United States," she said, PR-perfect. Hmm, I said, how about Mars? "That would cost millions to get your car up there," she said, "and it would cost us millions to get our tow truck up there, so no :)" How about Jupiter, I inquired. She and I left it there—sorry, no wedding to invite you to—out of my perhaps overly cautious reticence, not wanting to creep out a random employee accidentally, though in my experience, internet customer service agents appreciate this sort of thing as an escape from raging Karens. And, to the point, they'll not infrequently become far more helpful and suddenly drop, as though its temperature has been heated, a discount code. (Don't try this, incels; learn how to take a shower first, then baby-steps from there.)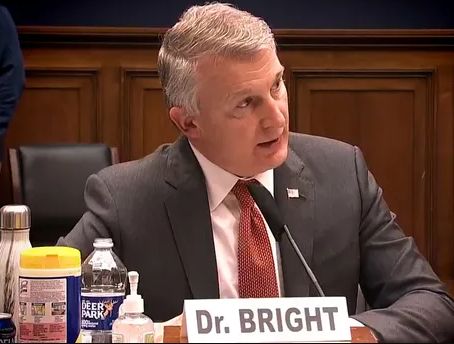 In terms of trash cans, not too long after the latest pandemic hit Seattle, I tripped over my trash can lid—which was on the floor from, essentially, pandemic stress incl. my unpaid/underpaid researching of the good DHHS whistleblower Dr Rick Bright (where the rest of those exhibits, Doc? Beware testing the patience of this otherwise supportive-of-you indie journalist, not to mention bewaring the possibility of a forthcoming appeal, after which comes a lawsuit in a summons carriage, where my pro bono lawyers at?). The lid broke. I despaired of buying or even finding another such flawless trash can. That beaut was dirt cheap, yet supplied all my funky kitchen needs. It didn't have WiFi. And best of all, I didn't need to talk to it, and it didn't try to talk to me.
Thus, hoping for a free lid, I typed a politely obsequious message into the website of the Something Corporation, clicked submit, and promptly forgot about it. I don't want to name the corp, lest I be accused of doing product placement—this is my real name byline website, where I aim to give you the truth, not my ghostwriting hack jobs, which hey, if you want those, email me at dal@riseup.net, yo! And let's face it, I don't think the Something Corporation wants to be on my blog, either, where I recommend dat research shizzle showing which corporate actors are connected to which others, etc. As for simplehuman, fuck them.
Here's a slightly redacted version of what I sent on an April 2020 Friday: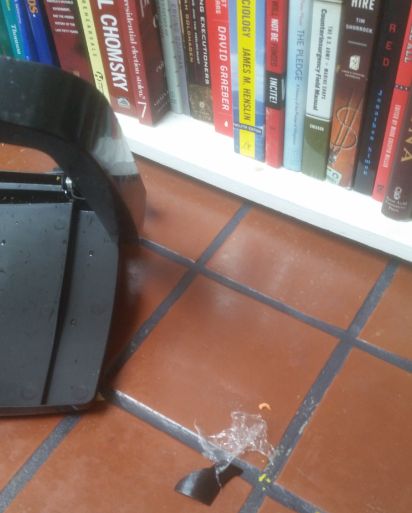 Dear [Something Corp],

About 2-3 months ago, I bought my black [Something] trash can #xxxx at a small hardware store here in Seattle. I can try to find the receipt if you need it. I've been really excited about your product because not only did I not want a flimsy cheap trash can, I also didn't want some ridiculously expensive voice-activated trash can either. I do not need to talk with my trash can! Yours is Just Right and fits my kitchen perfectly.

However, yesterday, due to covid19 stress my kitchen was a mess with random stuff lying all over the tiled floor, including the black lid to your #xxxx black trash can (don't ask). Then I, while cooking, tripped and fell, like something out of slapstick, sending olive oil flying everywhere and my foot landing on your trash can lid, breaking it, including cracking pieces and everything. Sad face!

So I'm wondering if you could sell me a black #xxxx trash can lid independently of the lower section of the trash can. I took 3 quick pictures and stuck them on my website to show you what I mean, see links below. 1 of 3 shows the #xxxx black lower trash can body, which is still standing completely fine where it should be, just now sadly bereft of a lid. 2 of 3 shows the broken lid on the floor, complete with olive oil goo all over it. 3 of 3 shows the impressive damage I managed to do while falling, breaking off that black piece of the lid.

1 of 3: [deleted]

2 of 3: [deleted]

3 of 3: [deleted]

[…]

Soooooooooo how much would you charge me for just the black lid thingie to go on top of my black #xxxx, to replace my broken lid? How would payment be processed and so on?

Thank you very much,
Imagine my grateful surprise when on the following Monday I received a response. Behind the 1950s corporate mask of a writing style, you can almost see the employee (not a contractor, judging by his email addy) laughing, or at least smiling, as he beneficently elects to exercise mercy on behalf of the nonhuman Something Corporation:
Dear Douglas,

Thank you for contacting [Something Corporation].

Thank you for the images. As a general practice, [Something Corporation] does not provide replacement parts as products are manufactured and are sold as a unit.

However, as a onetime courtesy I have arranged to pull one lid from production. Delivery might take up to 14 days via UPS ground […]

Sincerely,

First M. Last
Something Corporation
E-mail: FLast@Something.com
"pull one lid from production" … I've always wondered what happened to the rest of that particular trash can, its lid perhaps raised away on a forklift-plus-pincer by a burly Joycean laborer and, like a commodity out of Das Kapital Volume 2, transported and transported, ultimately to land on the doorstep of my wizardly Seattle high castle. Maybe it's at, if not Snoop Dogg's, then First M. Last's house.
In trash canclusion
Radicals made bitter sometimes assume corporations and their outsource contractor firms to be full of evil enemies. They are! But also, they're full of bored people who might hate their CEOs more than radicals do. And besides, people aren't static blocks. They might be an evil enemy in the morning, a bored boss by the afternoon, and a true hero in the night. And so on. Ideological purity doesn't generate prosocial change—it's at best just a stopgap measure that makes our social/emotional pain and uncomfortable questions go away … for the short run.
And besides, you really wanna save money on trash cans? Use old grocery bags. Even the smartest of us are sometimes stupid and in need of the genius obvious.

This blog post, Saving dolla dolla bill: how and why to overcome talking trash cans, by Douglas Lucas, is licensed under a Creative Commons Attribution-NonCommercial-ShareAlike 4.0 International License (human-readable summary of license). The license is based on the work at this URL: https://douglaslucas.com/blog/2022/01/08/how-and-why-to-overcome-talking-trash-cans/ You can view the full license (the legal code aka the legalese) here. For learning more about Creative Commons, I suggest this article and the Creative Commons Frequently Asked Questions. Seeking permissions beyond the scope of this license, or want to correspond with me about this post one on one? Email me: dal@riseup.net. Also, gimme all your money!