Note: In 2021, I'm writing a new blog post every weekend or so. This is entry 44 of 52. I skipped entry 43 due to travel in the last week of October. I took the photos herein from that trip. The coastal beach pics are off Highway 101 just south of Oregon's city of Gold Beach. The forest ones are from northwest California's Jedediah Smith Redwoods State Park. You can find more photographs on my instagram account. Enjoy; I sure did!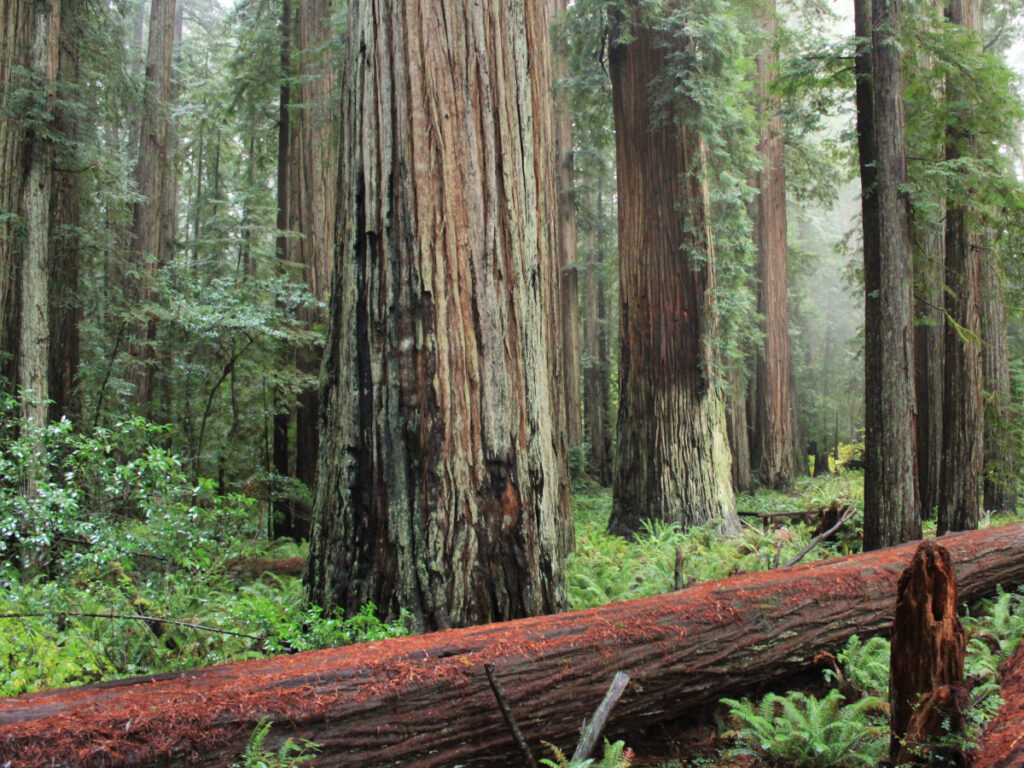 On March 11, 2020, the World Health Organization for the first time characterized COVID-19 as a pandemic. Problems with the United Nations and its agencies aside, WHO is the authoritative international body providing global health education and coordination, a situation likely to remain until supranational power or the (hopefully informed) public replaces it with their or our next organization. Thus, its director-general's written opening remarks from that fateful Wednesday's press conference are quite historically notable. If you've never read them, you should; the document's expertly composed and concise, put together in the heat of a very stressful geopolitical moment.
On April 25, 2020, philosopher Heather Marsh wrote a piece titled "The catalyst effect of COVID-19." Her post too has had significant impact around the planet already, but if you're from, or answer to, an intellectual background deriving from the last few centuries in Europe, you might find that assessment a little strange: How could something I'm not already aware of and that's not on Netflix be important? I actually know an erudite, older activist in Texas who explicitly believes the corporate amplification awarded to Eurocentric thinkers, including Nietzsche, is based not on their demographics and proximity to power, but on merit. For such readers, consider it might be challenging to measure impact for an author who gets censored and who in 2014/2015 sparked worldwide and ongoing discussion of pedo human trafficking. Or just look at the academic credibility she already has. Or recall that the Communist Manifesto, which Karl Marx and Friedrich Engels sent from London to the European continent behind schedule, wasn't considered historically important until decades after the 1848 revolutions it was meant to influence. Not everything important is already in the important! section of the university bookstore, and who's arranging the shelving, right?
Walking through the California state park marveling at the redwoods, I was having reminded of Marsh's "The catalyst effect of COVID-19" due to a wonderful conversation that led me to put a two-and-two together in, I believe, a new way. I'd like to share that small insight. Plus, let's take a fresh look at Marsh's post (her glossary may help in reading it; the reading grade is pretty high). A year and a half later, have her predictions about how COVID-19 would catalyze the world come to pass?
Why the most radical transformation the world has ever seen?
The main of Marsh's post starts with an astonishing sentence: "We are, or will be, going through the most radical transformation the world has ever seen; people are justly terrified, excited, depressed, heartbroken and hopeful, all at once." Humans in today's form have been around for hundreds of thousands of years—and now, the most radical transformation ever? Why?
My little insight answer—besides other factors such as election cycles—that I came up with while the interlocutor and I were hiking back from the redwoods to the de facto trailhead, is that we have two pan- things arriving together, one of them unique, for the first time in our history. As the globe has learned in the past two years, pan- means every, as in everyone and/or everywhere.
The first pan- thing, the unique one, is global communication. As opposed to feudal villages, where you might go your whole life knowing your entire town but never a stranger, we've now been approaching a point where everyone can communicate with everyone else, or at least try to do so. Many have made or hinted at this "Information Age" observation—whether that's Marsh, journalist Barrett Brown, or simply Seattle-based heavy metal band Queensrÿche. Even Marx and Engels noted nearly two centuries ago the importance of "the improved means of communication that are created by modern industry, and that place the workers of different localities in contact with one another." In 2010, merely six years after the introduction of Facebook in 2004, then-CEO of Google Eric Schmidt said: "There were five exabytes of information created by the entire world between the dawn of civilization and 2003. Now that same amount is created every two days." Some are still left out of this info-flood—perhaps people with developmental disabilities, or those doomed to spend their lives down in mineshafts, or others somehow blocked from or not desiring tech access. However, though estimates vary, social media platforms nowadays have billions of users, and that doesn't count the tremendous amount of additional people if you consider shared accounts and shared devices.
The second pan- thing is the pandemic; humans have suffered pandemics before, but now everybody can talk about one of them—in real time. In the past, crises that have affected all have been too complicated or too removed to impact the daily experience of plenty of individuals such that they understand what's going on. For instance, issues are around ozone layer depletion/recovery and the Montreal Protocol banning CFCs are simply over the heads (pun intended) of individuals unfamiliar with the subject: Something new will go wrong with the sky? Yeah whatever! Even the frustrating topic of money, seemingly universal, is pretty much irrelevant for decorative members of contemporary royalty, kept in lifelong gilded cages. Yet everyone is threatened by contagion; the novel coronavirus can infect anyone, no matter who or where you are. I imagine there must be exceptions, very few, to universal awareness of the idea of COVID-19 contagion risk (even if some disagree it's a genuine risk), but—perhaps to the surprise of reactionaries—refugees near the Del Rio International Bridge between Texas and Mexico (a human rights crisis heightened in Sept/Oct of this year but existing previously and surely again) understood the concept of anti-coronavirus mitigation measures, and so do infants, in their own faint way, when they feel their parents' stress or enjoy/endure longer, soapy bath-times. To sum up, basically everyone on the planet has some understanding, however minimal, that a serious pandemic, or the idea of it for those who (incorrectly) disagree it's serious, is going on.
In short, for the first time in human history, rare exceptions aside, not only is everyone talking with everyone, but everyone is talking with everyone about a somewhat easy to understand problem that affects all: contagion, from a widespread respiratory virus. I think that's one huge reason why COVID-19 is catalyzing unprecedented change. Humans are fundamentally driven by knowledge and communication, and are now equipped to share their actions, experiences, and ideas in hopes of overcoming the more or less understandable (if in some aspects shrouded in mystery) planetary crisis and any other crises that surface.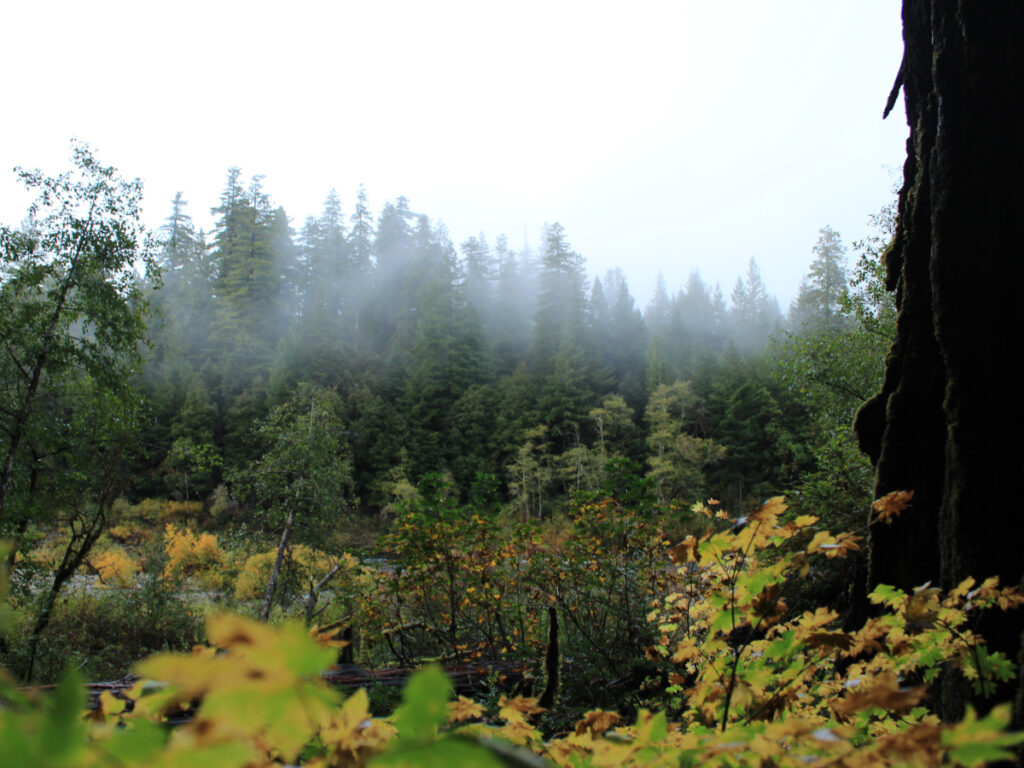 The key point: two rival economic ideologies converting into a single global mono-empire
After saying the thought-provoking lines "It is very tempting to stop everything and live in the moment, but some things need us to be alert, careful and creative. One thing I have been saying for years is the US, China and Russia (and others) are all headed for a major crisis in 2020 (which is here now!) and so is the world generally. While some states are undergoing terror and totalitarianism, others are seeing unprecedented opportunities for healing," Marsh continues: "The key point is that we are scaling up into a mono-empire from a system of two rival economic ideologies (cold war communism and capitalism)."
In the United States, a younger person may be familiar with trying to convince a reactionary Boomer that capitalism is dumb. The reactionary Boomer might, well, react by saying: "A little stupid sometimes maybe, but communism is far worse, therefore capitalism is the only answer." Reminiscent of former UK prime minister and arch-conservative Margaret Thatcher insisting that "there is no alternative" to market economy worth anyone spending any time on. If you try to ask Boomers not about capitalism versus communism, but rather about capitalism versus feudalism, or capitalism versus whatever's coming next, you might get blank stares, or the conversation might improve and open up. Such dialogue demonstrates that Cold War-era USians generally see political options forever boiled down, as in Manicheanism, to two opposing choices: communism or capitalism. That vanishing, yet still influential, stage of history is getting converted, and converted fast, into a single planetary empire.
What is this global mono-empire of supranational power? International tech corporations manipulating, disappearing, and propagandizing knowledge or "knowledge" while permanently storing our personal data that joins other permanently recorded information for their management of a reputation economy that will continue and worsen the extermination of the poor (read more and evidence here). To know what to do about it, we need, among other things, to see what's before our eyes, as Marsh's post explains.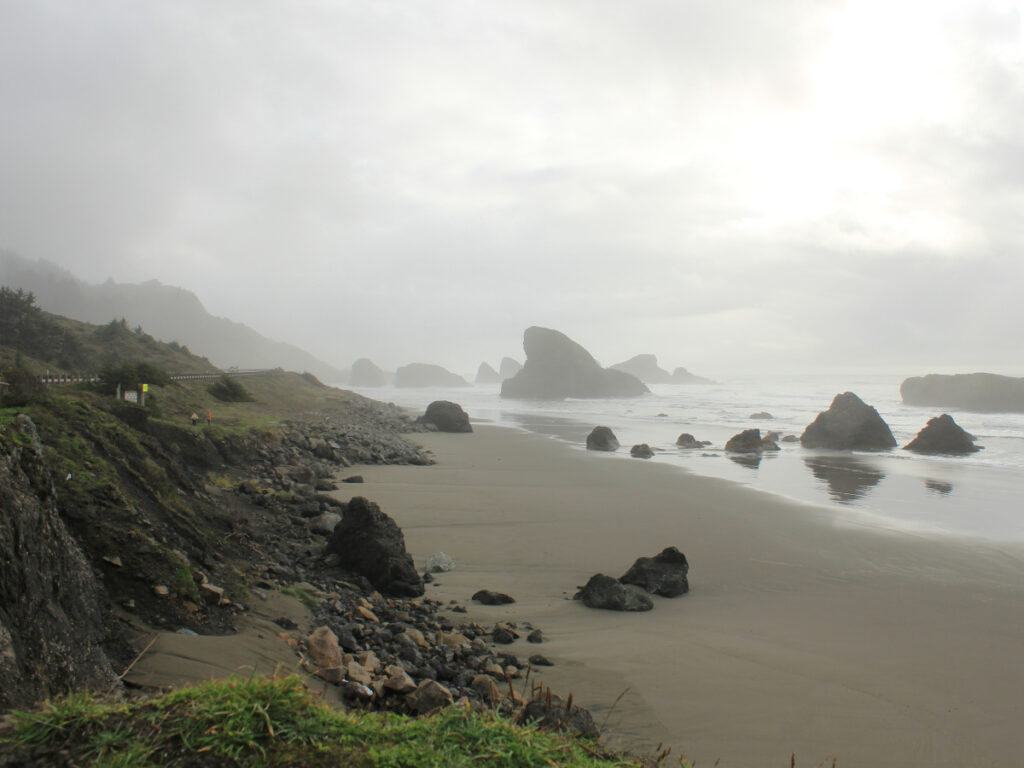 Three things to watch for: diminishing trade economy, law of the last circle, and escaping the mono-empire
Before getting started on this section proper, a quick vocabulary note. To read the below passages, as a kind of shorthand, you can think of an endogroup as, due to emergency conditions and fear/guilt symbiosis, affiliated people claiming they have an exclusive identity, idealizing an image (perhaps a leader or symbol), and believing an exceptional myth of their endogroup, while empathic and euphoric conduits to life outside their endogroup are blocked. Endosocial strategies are not necessarily bad, but endosocial extremism is. Endosocialism is contrasted with exosocial expansion, the "[u]ninhibited expansion of self through continual establishment of euphoric conduits through relationships, discovery, creation, spirituality, etc." Exosocial expansion is something humanity needs more of. (Read Marsh's book on self since it's more complicated than this quick Cliffs Notes-style summary.)
Here's the first thing to watch for from Marsh's April 2020 post: dramatically decreasing importance of trade.
One, the [trade] economy is not going to be nearly as important as it was before. This may be unimaginable to people who have been accustomed to framing all of our problems in terms of economics, but think of how religions and states faded as the dominant endogroups when new transcendental endogroups appeared. Things that appear essential to society can fade into irrelevance if they are based only on endoreality, as [trade] economics is. The crash we started the year [2020] off with will not simply produce a depression and then recovery. Instead, it will illustrate the fact that economics now is simply an abstracted power structure [consider] with no underlying support in universal reality (like all endoreality). Economics as we know it, is dead. This does not mean it will disappear completely overnight, or that it will not remain in some form in some places, but, like religions, states, families, and other formerly dominant endogroups, it will no longer be the dominant or authoritative power structure in our lives. This is explained in great detail in The Approval Economy which will be published one day.
I'm not sufficiently knowledgeable about how the trade collapse/change is playing out in most countries, but I'm aware of what's happening here in the United States and in a few other places. Of course USians have heard about supply chain problems, such as the article last month in The Atlantic titled "[The United States] is running out of everything." Those in the know for the past few decades have acknowledged the taboo subject of how in the US, far from its intelligentsia able to remain forever smug about not signing portions of international law from a catbird seat position, will find itself increasingly dependent on, and unable to force compliance from, those it previously mocked (or invaded). USians might notice non-USians are more and more vocal on global social media every day, and that the centuries-old hell is other people Eurocentric philosopher tomes are not stopping, say, Myanmar rebels from sharing their news online. But like trusting Nate Silver in 2016 that Hillary Clinton would win the White House, many in the United States today promise themselves that we're in just another merely temporary economic downturn. Instead, what's happening will be far more transformative. I've started tracking this topic on my blog using the tag economics and the header "worldwide trade economy collapse/change." You might consider that, as international experience demonstrates, USians are typically exceptionally helpless and all too often admire an idiocracy, especially when it comes to insisting social support is for only weaklings and imposing shame for it. But the US is going to need social support badly; and, the US won't be able to provide enough of it from within. For more on this, and other topics such as the international implications of US federal FATCA law (Foreign Account Tax Compliance Act), see my blog's Leaving the US tag.
Verdict? Yeah, we're seeing the worldwide trade economy collapse/change come to pass, even if arriving in a strange, slow-mo, lumbering Frankenstein's monster sort of way.
Here's the second thing to watch for from Marsh's "The catalyst effect of COVID-19":
Two, in accordance with the law of the last circle, also explained in The Creation of Me, Them and Us, places like the US, and China are going to try to fall back to old real or imagined endogroups such as those around states, religions, etc. as the economic endogroups weaken. We have already seen this in the global reversion to various forms of endogroups producing widespread nationalism, sexism, racism, religious cults and every other form of endosocial extremism. This will continue in some regions, and we are still at risk of civil wars and other endogroup atrocities from this.
The retreat to far-right demagoguery playing out in many countries currently is an example of Marsh's law of the last circle; think fascist Jair Bolsarano in Brazil, for instance, or the likely return of Trump in November 2024. Revivals of authoritarian, patriarchal religion would be another example, as in the "Christian America" antagonists in science fiction writer Octavia Butler's 1990s Parable novels, who decades before Trump, chanted "Make America Great Again." Another example would be Steve Bannon allying with Moonie cults that literally worship assault rifles and are setting up compounds in Tennessee and Texas. A lighthearted and non-harmful example would be my reading the recent autobiographies of the heavy metal rock star men I grew up idolizing, when I'm tired, depleted, and want to turn my brain off before bed. We all employ various endosocial strategies from time to time, but endosocial extremism threatens atrocities, already existent or forthcoming, and threatens to block exosocial expansion.
Verdict? Yes, the law of the last circle is increasingly observable, with people retreating from the possibility of evolution by fleeing, in greater numbers than just prior, toward their former (real or imagined) endogroups.
The third and final thing to watch for from Marsh's post is the global mono-empire, and how to resist it. The global mono-empire can be seen, for example, in Mark Zuckerberg's October 28 announcement—in response to revelations, of the manipulation and misery of Facebook and Instagram users, that whistleblower Frances Haugen provided to the Wall Street Journal and the Facebook Consortium—that Facebook will rebrand to Meta. The prefix meta- means "transcending"; it's seen in terms such as metaverse, metacognition, and metafiction. Facebook's new brand identity, Meta, suggests transcendental improvement, but will mean only transcendence above that Cold War binary of capitalism or communism, into the global mono-empire of knowledge hoarding and manipulation (propaganda), permanent personal data storage (no privacy), reputation economy, and so on. Note that Facebook, and any future Meta, will (continue to) have users who think of themselves as small biz capitalist, state communist, corporate capitalist, anarcho-communist, or as humans equal to some other ideology, but it doesn't matter, with surveilled fixed identities, they will all answer to these tech corporations … unless,
Thankfully, the public can also scale up with its pan- connections to each other, with regional communities interconnecting for mutual benefit while retaining insofar as possible, their own autonomy, self-governance, and cultures. The public can resist the global mono-empire, while supporting, or revoking support for, international, transparent, peer-promoting epistemic communities providing expertise with the help of knowledge bridges (decode that mouthful here). In her post, Marsh provides a 14-point list of opportunities activists can pursue to take advantage of the pandemic to achieve worthy goals. The COVID crisis is not only an opportunity for the global mono-empire, but also for us. For instance, one of her suggestions is, since public transit was becoming free of charge in many places, not to let it become unfree ever again. Seattle failed to accomplish that goal. During the early phases of the pandemic, the City of Seattle made bus rides free; then in later phases, the transit authorities said, time to return to paying bus fare. As far as I've been able to make out from my high castle, Seattleites hearing news of the upcoming change explained to each other they just knew that doing anything to stop it would be unrealistic, so the transit authorities said Wow that was easy and resumed charging money for bus rides, unhindered. And Seattle conservatives don't care if bus rides cost money because they hate the idea of anybody (beyond families, churches, and other masculinist endogroups) providing or using goods and services for sheer fun, like basking in the sunlight that funds Earth life for free. (All of life is literally free; ultimately, the sun is paying for all this.) I don't know what the status of the free public transit goal is outside the United States. Imagine if there had been just 14 journ-activists available, each one tracking a single of the 14 goals worldwide; then we'd know, and maybe more people would have been persuaded to understand and pursue the 14 aims! It can still happen, there's some word that starts with d and rhymes with phonate that may be relevant. Regarding resisting the mono-empire, Marsh writes about the importance of her proposed global commons for public data (GetGee) and suggests using the news of supply chain problems to encourage, not development of evermore hierarchical forced trade dependency, but development of collaboration through networked fostering of strength and support. Check out her 'The catalyst effect of COVID-19' post for the other fascinating points on her list of 14 goals, which might call to mind, somewhat, how Marx and Engels created a 10-point plan in the Communist Manifesto (recommending for instance the abolition of all rights of inheritance) or the Black Panther Party put forth their 10-point plan in 1966 (demanding among other things an immediate end to police brutality and murder of black people).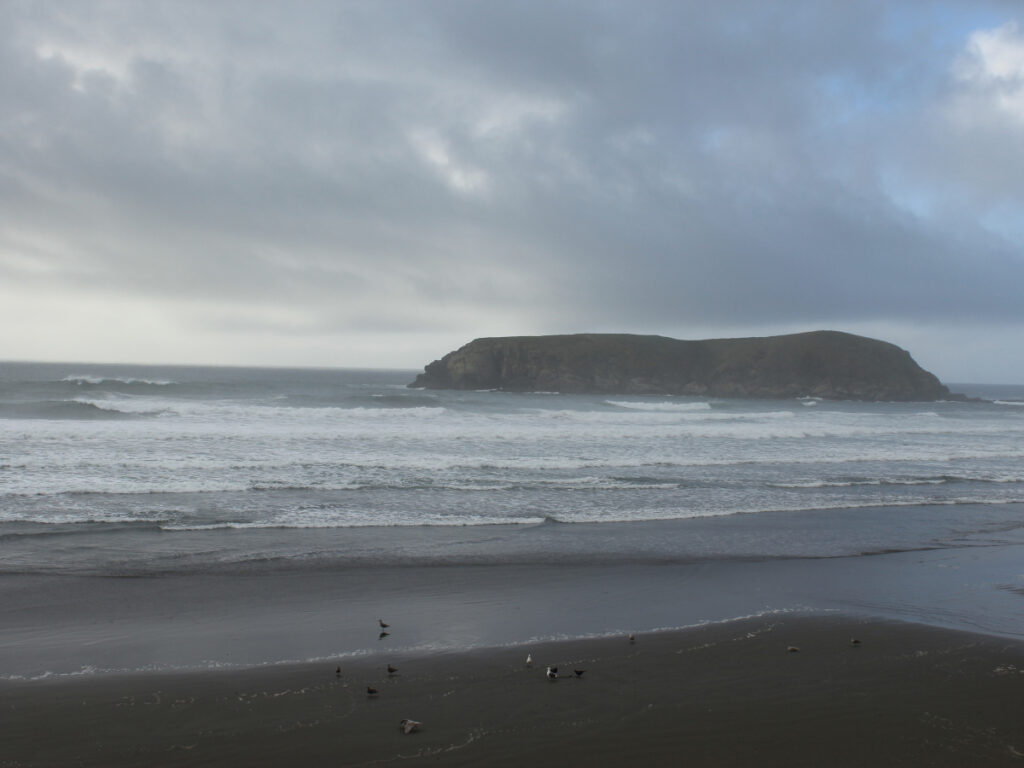 All of the above in one encounter
Driving back to Seattle, I parked along the way—somewhere off Highway 38 in southwest Oregon—to buy a cap for the air inflation valve of one of my tires. As the commercial jingle has it, I got in the zone: AutoZone! Therein I had a single encounter that encompasses all three points Marsh's post recommends watching for.
A heavily tatted clerk rung up my tiny plastic bag of four tire air valve caps at the register and grumbled aloud about how AutoZone store staff (trade) is supposed to be a family (families are fine but converting workplaces to one hints of the law of the last circle) and how the other employees were letting him down by not coming in and working overtime (economic trade collapse/change, as r/antiwork posts from this month also suggest). Forgetting I was apparently the only dude in the store, and perhaps the whole rural red area, with long hair and an anti-COVID19 face mask on, I tried to make a joke about how the forthcoming zombie apocalypse might be filmed by Tarantino, you know, Quarantine Tarantino. The tatted clerk ignored me entirely, instead initiating a new conversation with an employee in the back (sticking with his workplace trade endogroup dominance battles rather than experiencing an emotional conduit with an outsider offering something punny). The tatted guy beseeched the second employee to come in as soon as possible for overtime. That other employee refused. The heavily tatted clerk began loudly bemoaning the general state of things. "I want to rejoin the Army," he said bluntly. "I want to go back to Afghanistan!" Since his trade economy endogroup is collapsing, then it's law of the last circle, at least in his imagination, reverting or regressing back to his former cherished endogroup, the hierarchical militia of Pentagon mercenaries he'd belonged to before. I punched in my payment card's PIN and did the remaining button-presses, thereby entering my transaction and other personal data into permanent ledgers for manipulation use by the global mono-empire, regardless of whether the bureaus of that mono-empire advertise themselves to their populations as capitalist, communist, or perhaps someday soon, neither. When I left O̶m̶e̶l̶a̶s̶ AutoZone, I enjoyed the cool night weather (primary euphoria / exosocial joy), reminded myself to be grateful for the valve cap as I installed it and for my knowing how to install it in the first place, i.e. not being afraid of car maintenance as many are (gratitude, another emotion associated with exosocial interactions, in this case with older siblings who taught me car stuff), and finally, plain ol' smiling and feeling good from this great trip I'd just enjoyed (rather than, as I know some do, including Western thinkers amplified by academia, arguing that happy nature hikes should be permanently off the table since the trails eventually come to a end, causing nihilistic sadness). Were the public having a blast sharing free essentials (among the recommended goals in Marsh's post), providing for one another, as Food Not Bombs does (it's real! it's realistic!), I and others would be freed from unwanted paid-employment, and could more often enjoy examples, small or big, of expansive exosocial life.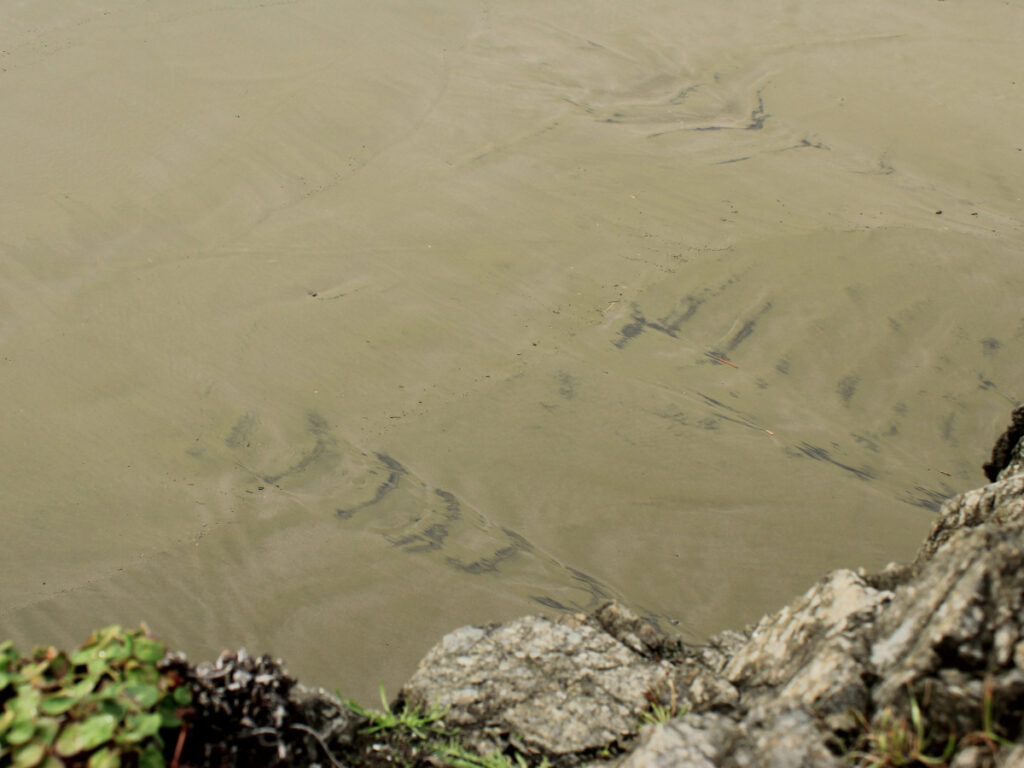 Timelessness and chaos
Visiting the redwoods, you inevitably think of how these giant trees, sometimes hundreds, sometimes thousands of years old, were here long before you were, and will be here long after you're gone. A thought that might feel scary in an extreme endosocial headspace/environment, becomes natural and good in the exosocial great outdoors. Your time is part of, not some stupid endogroup cult, but the greater timelessness of Mother Nature.
In the United States, it can be common for activists to brag that any proposed change is unrealistic, especially if the origin of the proposal is not the usual vaunted Angry Intellectual Men. People telling each other (due to propaganda) that they just know of good change, that'll never happen, is actually the only real obstacle. If people went out by the truckloads to catch invisible Pokemon a few years back, they can be convinced in truckloads to read books. Well, maybe. Among many other reasons, as a result of such US-specific barriers to activism (at least among my generation), I'm leaving the country, eventually, an aim of mine fans of this blog will be familiar with. It might take a while, and I worry over leaving people I care about in a metaphorical sinkhole they or those around them might not be able to see, but …
Elsewhere in the world, the COVID-19 catalyst effect might mean many people going outside and rediscovering efforts like Food Not Bombs, sharing food with each other in new and joyous ways. In the United States, movements afoot to ban dual citizenship, lock down borders permanently, and deprive residents even further of quality knowledge and trust might eventually mean something horrifying countrywide. Myanmar, and the open air prison of Palestine, a stage-setting for security forces training and live weapons industry advertising expo, come to mind.
Philip K. Dick also comes to mind, one of my favorite science fiction authors, whose stories have been popularized by Hollywood movies that strip out almost all his philosophical content and replace it with action heroes and fight scenes. PKD's stories deal with questions around defining reality and acting authentically. Ultimately, he banked on the courage of the public and his "secret love of chaos." Instead of picking identities demanded by the mono-empire's drop-down menus, we can choose to change daily, or even moment to moment, in our chaotic world. You see a lot of that in the forest or on the beach. Crashing waves, bickering birds, falling trees. Slowly erranding slugs. Happily climbing humans.
I'll give PKD the last word:
I have a secret love of chaos. There should be more of it. Do not believe — and I am dead serious when I say this — do not assume that order and stability are always good, in a society or in a universe. The old, the ossified, must always give way to new life and the birth of new things. Before the new things can be born the old must perish. This is a dangerous realization, because it tells us that we must eventually part with much of what is familiar to us. And that hurts. But that is part of the script of life. Unless we can psychologically accommodate change, we ourselves begin to die, inwardly. What I am saying is that objects, customs, habits, and ways of life must perish so that the authentic human being can live. And it is the authentic human being who matters most, the viable, elastic organism which can bounce back, absorb, and deal with the new.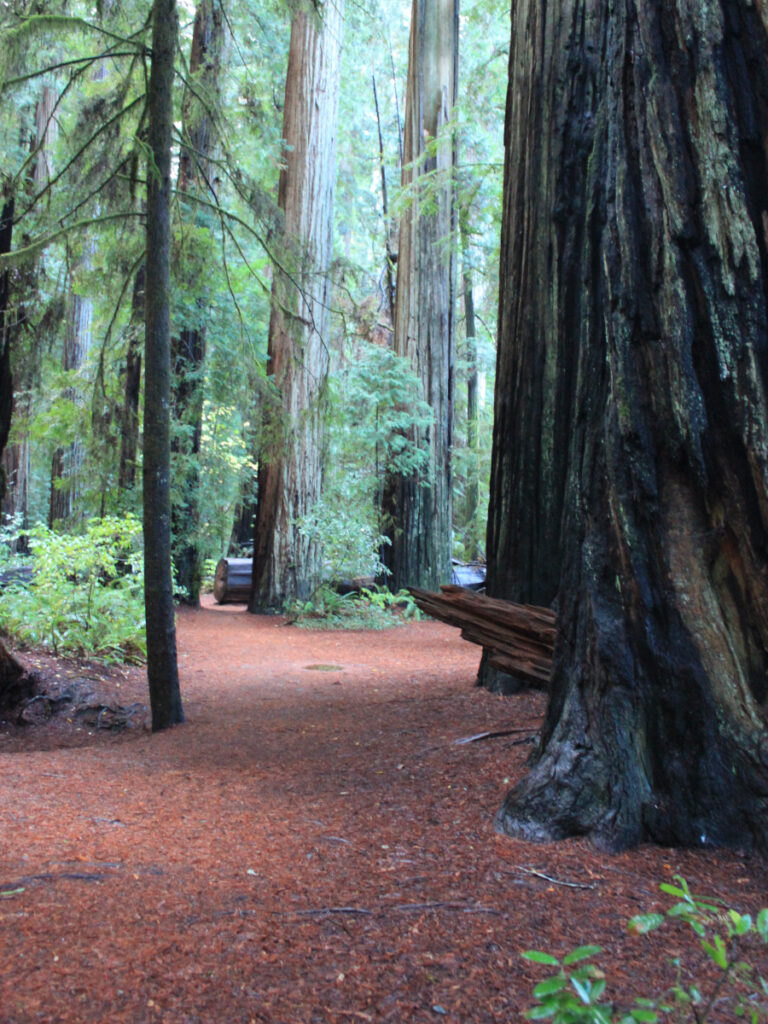 This blog post, Reading 'The catalyst effect of COVID-19', a year and a half later, by Douglas Lucas, is licensed under a Creative Commons Attribution-NonCommercial-ShareAlike 4.0 International License (human-readable summary of license). The license is based on the work at this URL: https://douglaslucas.com/blog/2021/11/07/reading-catalyst-effect-covid19-year-half-later/. You can view the full license (the legal code aka the legalese) here. For learning more about Creative Commons, I suggest reading this article and the Creative Commons Frequently Asked Questions. Seeking permissions beyond the scope of this license, or want to correspond with me about this post one on one? Email me: dal@riseup.net.