Note: In 2021, I'm writing a new blog post every weekend or so. This is number 30 of 52.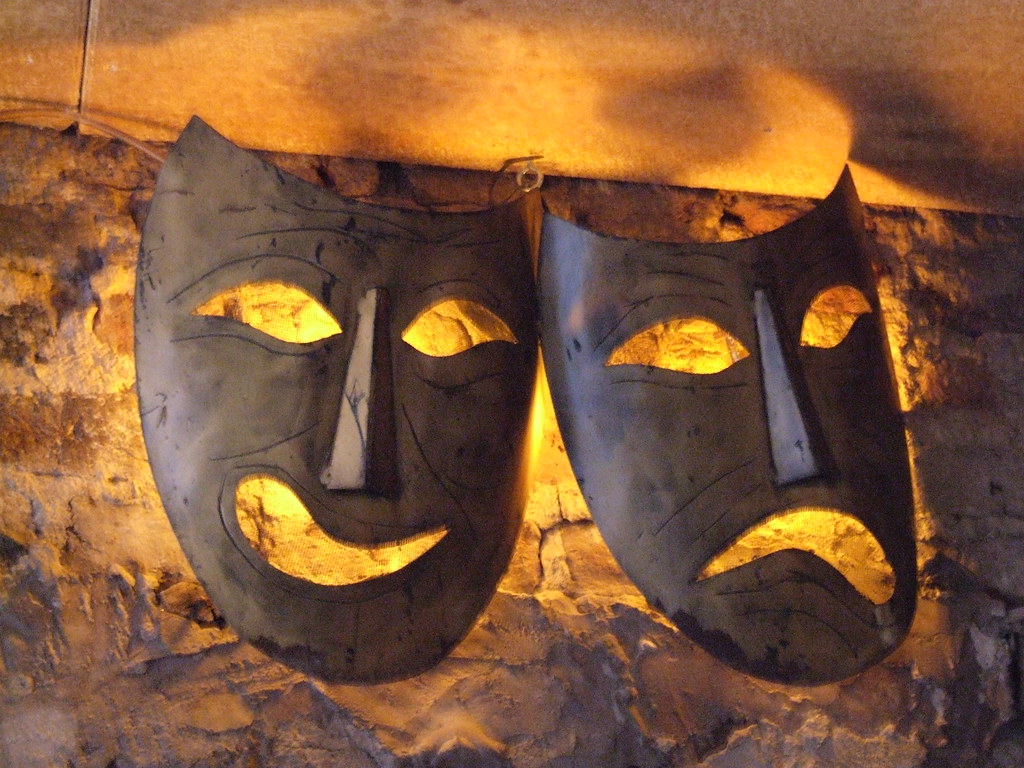 This past week in Washington state, where I live, the governor has recommended people in high transmission areas resume wearing masks for indoor public settings. His change comes along with more news about the novel coronavirus's highly contagious Delta mutation, and along with the federal government ending the countrywide ban on evictions. Since June 28, the number of new cases in King County, home of Seattle, has quadrupled, according to county public health officer Jeff Duchin in an hour-long July 30 video embedded below. Some Seattle restaurants/bars just started requiring patrons to provide proof of vaccination. In light of all this, here's a COVID-19 update — including a look at larger, systemic forces at work — followed by news blasts for Haiti and the U.S.
Masks 101 still missing
Many in the United States — typically rightwingers, but not always — see government advice or mandates to mask against the novel coronavirus as tyranny, imposed suddenly, ex nihilio: out of nowhere, without precedent. Such a belief betrays the country's overall ignorance of history and the wider world.
Imagine someone coming to dinner at your home. Everyone is seated around the table. Diners are passing around a dish of sweet potatoes. One person, holding the dish, sneezes directly into it. The other diners drop their jaws. "Cover your nose when you sneeze!" someone says. But the same person responds by simply coughing into the sweet potatoes. "What the hell?" another diner protests. The sneezer-cougher explains: "It's my freedom to spread my germs where I want. That's individual choice. It's what makes our country great."
For good reason, it's a strong social norm to cover your mouth/nose when coughing/sneezing (use your inner elbow, not your palm, since you might soon after touch others with your hand), so the sweet potatoes scenario depicted above is rather unlikely — but masking against COVID-19, a respiratory illness, is the same idea.
Consider too how surgeons mask, to protect against exhaling germs into a patient's exposed body, and how masking has been used for decades in various countries across the world to guard against spreading contagious respiratory diseases, including Severe Acute Respiratory Syndrome (SARS), a type of coronavirus first identified in 2002. SARS, and headlines about it, proliferated around the globe until the syndrome was contained in 2004. One of the ways it was stopped was — you guessed it — masking. From the article linked in this paragraph:
Japanese wear masks when feeling sick as a courtesy to stop any sneezes from landing on other people […] The SARS outbreak was a "turning point," for Asia, said Chen Yih-chun, director of the National Taiwan University Hospital Center for Infection Control in Taipei. Before that, she said, Taiwanese saw masks as a stigma marking them as severely ill. "Why we always mention the SARS matter is because during SARS and before that to wear a mask was impossible and patients didn't want to cooperate," Chen said […] Japanese had worn them even in the 1950s as a safeguard against rising air pollution, a byproduct of industrialization. Now people who feel just "under the weather" in Japan wear them
I'm surprised how rarely analogies to everyday sneezes and coughs, and how rarely other countries' histories, have been discussed by those trying to educate USians on coronavirus prevention. Instead, all too often, the commentariat got bogged down in the weeds of complicated scientific studies, partly to demonstrate their fealty to conventional science, which the public has lost a lot of trust in, understandably. It's great, of course, to talk about whatever interesting topics online. But I think supplying the simple information above would have been more effective than the corporate media obsessing over studies. And still would be.
Scary new study on the Delta mutation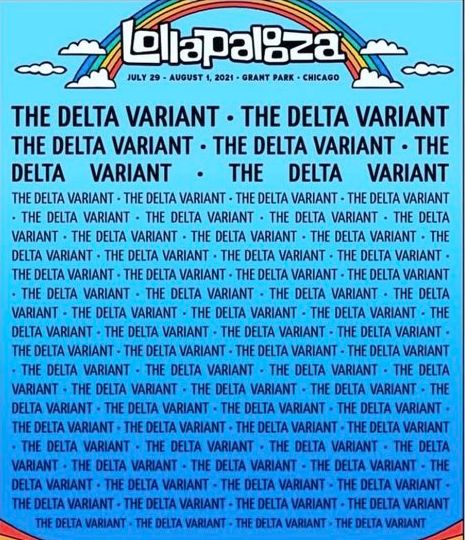 Speaking of scientific studies, the Centers for Disease Control and Prevention (CDC) released a new one Friday that the New York Times reported on the day before.
The scary research says asymptomatic vaccinated individuals are spreading the Delta variant, a more contagious mutation of the novel coronavirus that grows faster in respiratory tracts, and it says Delta is causing symptoms in, and hospitalizing, even vaccinated individuals ("breakthrough" cases, as in the virus 'breaking through', or not being stopped by, vaccine-produced antibodies).
Over Twitter, I asked Dr Bob Morris, a Seattle-based epidemiologist, about the new study (who needs to wait around for official interviews and official articles, nowadays?). Dr Morris said the research is important in drawing attention to Delta's high infectivity, but also that it should be interpreted with caution. The study is titled: "Outbreak of SARS-CoV-2 Infections, Including COVID-19 Vaccine Breakthrough Infections, Associated with Large Public Gatherings — Barnstable County, Massachusetts, July 2021." In other words, the research focuses on large public gatherings, such as festivals, which cautious individuals have been avoiding for over a year now. Specifically, the study looks at an outbreak precipitated by Provincetown, Massachusetts' Bear Week (bear as in queer slang for a lover with lots of body hair). That's tons of people getting together in person to kiss and do additional naughty things, thus passing on the Delta version of the virus.
To say a study should be interpreted carefully isn't to say the study is irrelevant; after all, plenty of huge public gatherings — superspreader events — are ongoing or upcoming in the United States: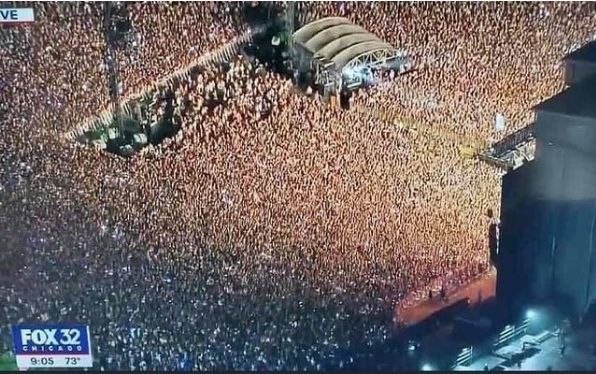 Happening now, the four-day Lollapalooza music festival in Chicago, 100k people. While concertgoers must present vaccine cards or masks (which they might not actually wear), there's also an exception for individuals who present a negative test result from the prior 72 hours (which with 100,000 people won't stop some infected people from attending).
Happening Aug 6 – Aug 15, the Sturgis Motorcycle Rally in South Dakota, half a million to three quarters of a million attendees expected. No masks, no vaccine proof required.
More…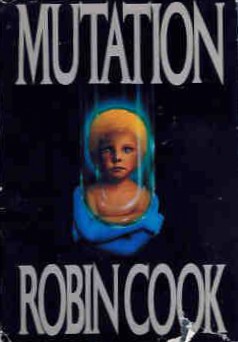 Like the missed opportunities in explaining masking, another messaging error has been emphasizing the word "variant." A variant can be made up of multiple mutations, so the words aren't interchangeable (and ultimately there are no synonyms). But for popular contexts such as headlines, "variant" sounds neutral, probably harmless, whereas "mutation" has frightening connotations. I recommend using "mutation" frequently when explaining this stuff to everyday non-specialist audiences.
Eviction cruelty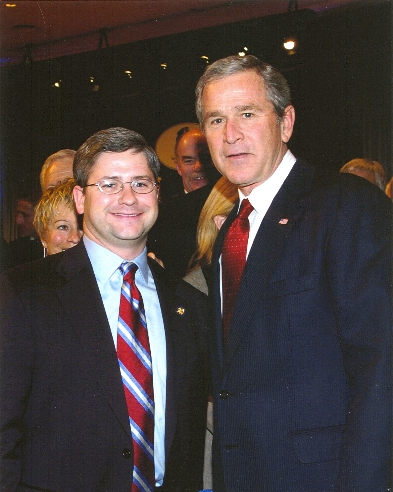 In September 2020, the CDC implemented a countywide ban on residential evictions — but it ends today. The federal House of Representatives didn't extend the moratorium; the final scene of the drama included a last-ditch effort by Dem legislators being blocked by North Carolina Republican Patrick McHenry. An estimated 15 million-plus tenants in the U.S. are behind on their rent and thus at high risk of getting kicked to the curb. Many of these at-risk tenants are planning to live in their cars, a common thing here in Seattle. However, some local and state governments, including Washington state, maintain their own eviction bans, independent of the federal government, continuing to provide protection against evictions.
The worsening poverty in the United States, and the slow-mo trade economy collapse worldwide, makes me think of teenagers at Seattle Public Schools or teenagers from around the world in Zoom classes I'm currently teaching in. Faced with impossible pressures emanating from the world of biz, they're resisting quietly by setting boundaries with knowledge-hoarding institutions and credentialing authorities. They don't ruin their health to show up early, or even on time necessarily, nor do they meekly obey demands that they silence their home environments or do this or that with their computers (factors over which they might not have control anyway). Boomers wail and gnash their teeth, telling each other that their power over trade should be absolute and that such boundary-setting heralds the End Times, but connecting survival to moneytokens and their silly institutions is the real insanity.
It's sad to live in a world where millions agree: "Don't have enough moneytokens? No food, clothing, shelter for you! At best, rely on shameful charity. You're awful!" Sometimes capitalists argue for this system by saying that policies such as a ban on evictions enslave businesspeople. To some extent, as one of the billions of rats running through the maze of capitalism daily, I can sympathize with related concerns: nobody likes bureaucratic paperwork or edicts, when they're stupid or illogical, and businesspeople have to feed their families too, and don't necessarily have time to be a therapist/socialworker for particular tenants who disrespectfully and dramatically wreck buildings, which does happen sometimes. But rather than get caught up in myopic, stale metaphors like "It's a balancing act!" or advocating for the low, low bar of tacking social welfare programs onto a sadistic economic system, I think it's far better to point out history and the wider world, to indicate possible paths to a better future.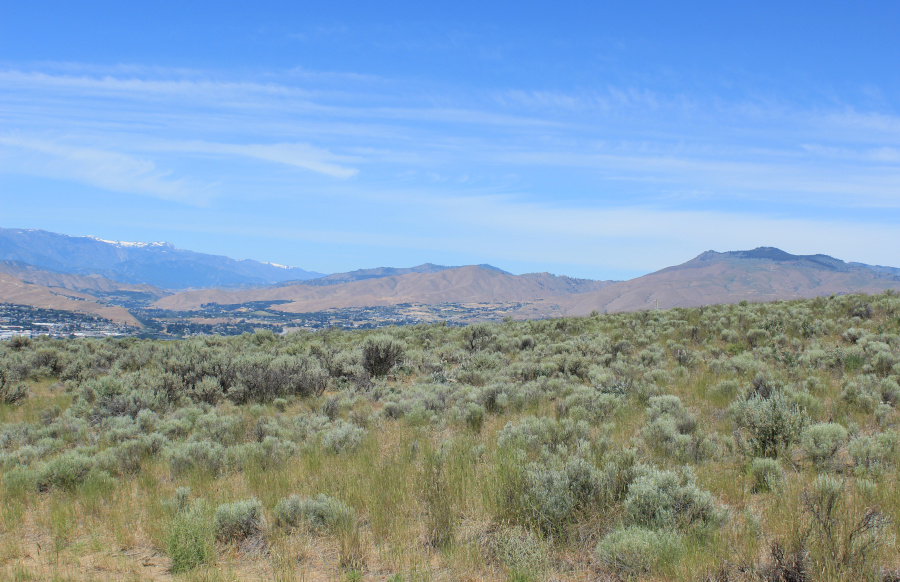 For most of human history, and in civilizations such as the Indus Valley one, trade, biz, exchange — whatever you want to call it — existed, but minimally, relative to today (or that's my understanding!); it wasn't considered the epitome of life to which all else must be sacrificed. And more importantly, just look at a child drawing stick figures on a piece of paper, free of charge, and sticking it on the family refrigerator, also free of charge. The kid is motivated to do such things for fun/curiosity, to enjoy drawing, to share social approval with their family, etc. In a world without money, and with a public data commons for arranging details (such as transporting cement long distances), it should be fairly straightforward (versus for instance the sprawling social services industry cursing people as defective and needing drugs) for people to build houses and help those who live in them manage the various equipment (e.g., plumbing), free of charge for the same reasons as the kid drawing on a piece of paper. If you wouldn't want your children abruptly demanding five dollars and seventy-six cents from you to stick their drawings on the fridge, why do you want adults to do the same for the housing system, plus lifelong debt etc.? A good system would be like: "Oh hey, that's Latisha, she works on the plumbing around here, she's awesome!" And Latisha walks up to the house and tells the residents about the cool new wrench she got that helps with fixing pipes. It's really not that difficult to fathom, it's similar to volunteering, and again, my understanding is, most humans have lived their entire lives in such a manner. (Guaranteed basic essentials would help the misfits/dissidents survive/thrive without having to pander for popularity.) When people hearing about this scornfully retort That'll never happen, they're likely expressing their contempt for multigenerational effort or their inability to withstand criticism for saying challenging things (like advocating for a world without a financial system), which — like a sole individual loudly coming out of the closet — has more power than people typically realize.
Ending the pandemic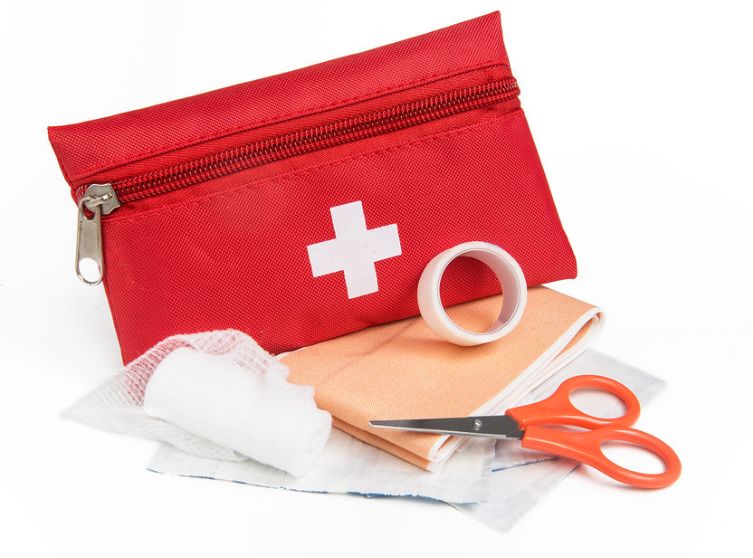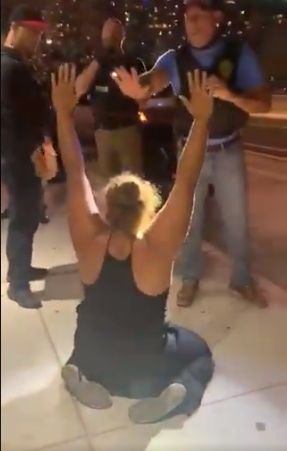 To help end the pandemic, I think individuals should get vaccinated (as I did) — the forthcoming University of Washington vaccine, not of mRNA design, likely will be very impressive, too. In the video embedded above, King County public health officer Jeff Duchin says:
"Do vaccines work against Delta? The answer is unequivocally yes. Although there might be a slight drop-off [decrease] in protection, vaccines offer excellent protection against Delta, particularly against serious infections, hospitalization, and death. And if you aren't vaccinated, you're at high risk of becoming infected and spreading infection to others."
Dr Duchin also says, in the July 30 video, that 81% of King County residents ages twelve and up have received at least one vaccine dose, 75% of residents ages twelve and up have completed the vaccination series, and 65% of all King County residents (of all ages) are fully vaccinated. King County is one of the most highly vaccinated regions in the United States. Over the past thirty days in King County, 81% of COVID-19 cases are not fully vaccinated, 89% of COVID-19 hospitalizations are not fully vaccinated, and 91% of COVID-19-related deaths are not fully vaccinated. Most cases in King County are Delta mutation cases. Vaccination is the single most important thing a person can do to protect themselves and others; vaccination makes it much less likely, though not impossible, that a person will catch and spread COVID-19.
I also think individuals should mask, though it's sometimes hard to be certain when exactly with the shifting public health messages. Prior to Delta's spread, some doctors told me that with vaccination, I shouldn't worry about masking or asymptomatic transmission. But now with the Delta mutation, I think I should. And what about elderly individuals, or those who are invisibly immuno-compromised? Not masking places them, and others, at risk. Masking doesn't hurt anything (it's just annoying to do); those calling it tyranny might consider what real tyranny looks like: the military dictatorship in Myanmar, for instance, is outright killing medical workers and attacking their facilities, exacerbating COVID-19's spread to aid the junta in maintaining power. Yes, the United States has its horrors too, what with pro-Black Lives Matter protestors arrested by plainsclothes cops in full combat gear and hauled off in unmarked vans, or thousands of massage parlors in U.S. strip malls acting as fronts for billion-dollar rape trafficking. The list of nightmares goes on. Asking the public to wear masks so they don't spread germs during a pandemic is not among them.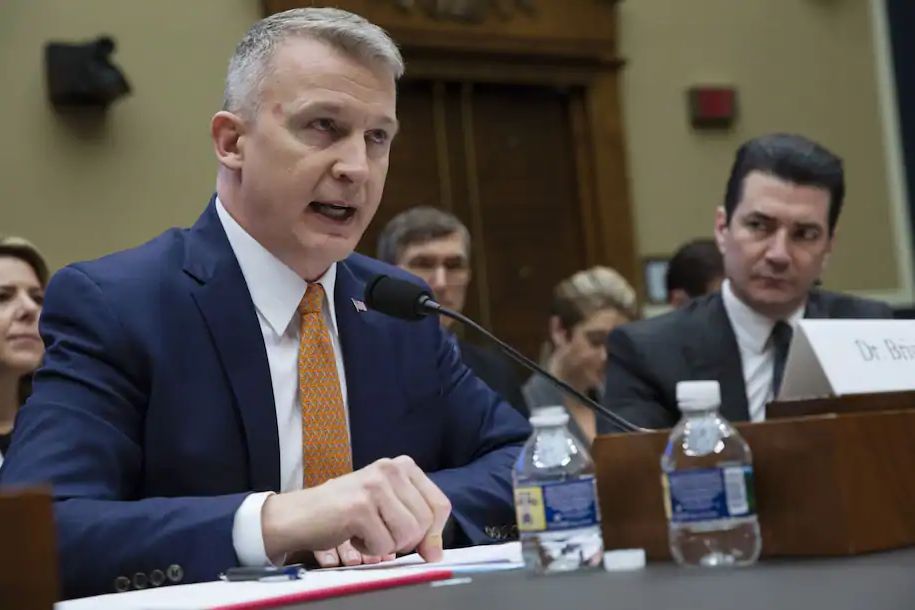 We're now at 629,115 dead from COVID-19 in the United States — that official number is probably lower than reality, and it doesn't include the frightening suffering of Long COVID (unless there's death) — and blaming Trump for the toll will also help end the pandemic, so people don't fall for the crazy snake-oil cures his administration was selling, and more. It's not "political" or "annoying" to say 2 and 2 make 4, or that Olympia is the capital of Washington state, or that, instead of damning themselves, individuals should instead correctly accuse Trump & co. for calling coronavirus a hoax in February 2020 and for retaliating against Department of Health and Human Services whistleblower Dr Rick A Bright for his insisting "on scientifically-vetted proposals" and "a more aggressive agency response to COVID-19." I mean, it might not be something to bring up to a partner while the two of you are trying to fall asleep, but I mean generally!
Finally, consider the fundamental role of corporate control and disinformation in our lives, and how to combat it. Read this 26 July '21 YAC.news article — How corporations are choosing profits over life with COVID19 medications — or watch the four-minute video version, embedded below right before the news blasts. In short, governments across the planet are permitting Big Pharma monopolies to make decisions based on profit, not need. Only 1% of individuals in low-income countries have received a vaccine dose. That's unfair, and for those who don't care about fairness any longer, bear in mind it also allows more mutations to develop and proliferate to your doorstep. A stronger response, ideally a zero-COVID strategy, would stop a new permanent paradigm of unending mutations. The article concludes:
The CEOs of pharma corporations attributed the speedy development of COVID-19 vaccines to the [intellectual property] system, disregarding the contribution of public funding (paid by everyones taxes), people's volunteering in clinical trials (risking their lives) and regulatory support (by professionals focused on saving lives). Millions of people are still waiting to benefit from the important medical innovations of the past year and half. Thanks to profiteering corporate leeches and the archaic intellectual property laws millions of poor people are being sentenced to death.
To fight Big Pharma's hoarding, an idea, encouraged by YAC.news and others, is to support a proposal initially made by South Africa and India in October 2020: waive certain provisions of the TRIPS agreement for the sake of preventing, containing, and treating COVID-19. In October 2020, Doctors Without Borders gave five reasons people should support the #TRIPSWaiver to weaken Big Pharma's power to hoard so-called intellectual property. Briefly, the waiver would benefit everyone, accelerate the COVID-19 response, include not just vaccines but also essential equipment such as ventilators, make needed COVID-19 medications and vaccines more affordable, and reduce corporate power. Six steps to support the #TRIPSWaiver:
Step 1) On this Google Map, click on a country's X (not supporting the #TRIPSWaiver) or question mark (undecided). Clicking will give you pro-#TRIPSWaiver text to copy that includes the twitter handles of the country's relevant authorities.
Step 2) Paste the copied text into a tweet draft, customizing it if you like.
Step 3) Attach to the tweet draft this graphic.
Step 4) Post the tweet.
Step 5) Suggest others do the same.
Step 6) Check out the #NoCOVIDmonopolies tweet storm here.
News blasts: Haiti and United States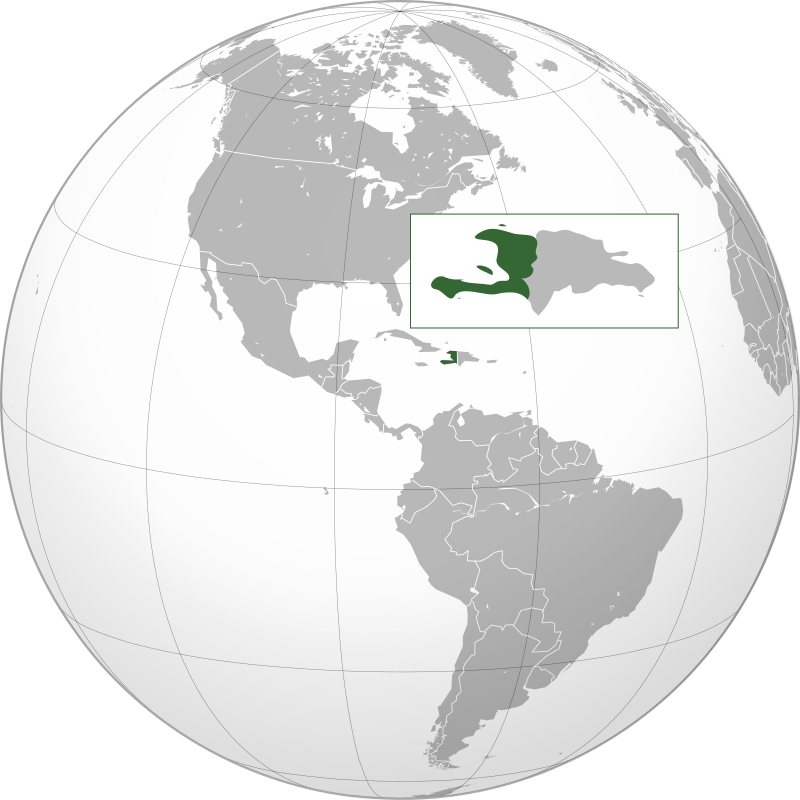 Haiti, 1 of 2. Often when people think of North America, three large countries quickly come to mind. But there are hundreds of islands and multiple countries in the Caribbean, too. One of these is Haiti. (Another is Cuba, which I discussed in last week's news blasts.) I first started thinking about Haiti as an adult when I was writing for the alumni magazine of the university I graduated from. In October 2013, I wrote an article for that magazine about an alum, Dr Ric Bonnell, who initially in 2007 went on missionary trips to provide altruistic medical care to Haitians, but then by 2009 decided he could provide better help by training native Haitian doctors and nurses, including assisting them remotely via Skype. I quoted Dr Bonnell as saying: "Providing unneeded or unwanted 'help' causes harm […] Always ask yourself, 'How do I work myself out of a job? How do I make it so that my help is no longer needed?'" After putting together that piece, I'd perk up whenever I heard some friend, or some newscaster, mention Haiti, but I sadly didn't know all that much more about the country. Fast forward to July 7 this year when, early in the morning, in an attack on his home in the capital city Port-au-Prince, US-backed Haitian president Jovenel Moïse was assassinated. According to the country's constitution, Moïse's term of office ended February 7, but he ignored the law and remained in power, causing mass protests (see three-minute Al Jazeera video embedded below). U.S. mercenaries were spotted during these protests but apparently were limited to protecting Moïse. He'd already dissolved the country's parliament — not a good sign. As Foreign Policy magazine explained on February 10, the State Department of the Biden administration along with the Organization of American States (OAS) endorsed Moïse's prolonged presidency, pitting the David-size Haitian opposition against the Goliath-size United States et al. Haiti was already battered by the 2010 earthquake that destroyed infrastructure and killed an estimated quarter million people. Famine, as well: a 9 July '21 Oxfam report, The Hunger Virus Multiplies, discusses crisis-level famine in multiple countries, including Haiti, where starvation has been a long-standing problem (as Dr Bonnell also noted). Making matters worse, the illegitimate Moïse apparently kidnapped opposition leaders and acted as a tyrant, saying bluntly in a February 7 public address: "I was supposed to leave, I'm still here. If you guys keep fighting me, I guarantee you that I will win." Nerds can debate in prolix prose the legal or "foreign policy" angels dancing on the heads of courtroom pins, but demagogues boil down their dictatorships to such frank statements, titillating fascist crowds and terrifying their negative images (the ones they dislike). Back to Moïse's July 7 assassination. YAC.news wrote an article that very day (talk about timely) titled "Haiti's US-backed president Jovenel Moïse assassinated" (the source for much of this news blast item). The article states: "Prime Minister Claude Joseph said highly trained assassin[s], some speaking a mix Spanish or English with a US accent, assassinated the president at his home. The assassins yelled, 'DEA operation! Everybody stand down! DEA operation! Everybody back up, stand down!' Residents reported hearing high-powered rounds being fired and seeing black-clad men running through the neighborhoods, they also reported exploding grenade and drones buzzing overhead […] Bocchit Edmond, the Haitian ambassador to the U.S., described the attackers as 'well trained professional commandos' and 'foreign mercenaries.'" This whole saga goes on, but I'll get to it in next week's news blast, as it's too much to summarize here, plus I also want to look at more recent news on the assassination. But if you want to continue yourself, read this and this.
United States. Two news items in my home country. First, the January 6 coup attempt is the subject of ongoing hearings in Congress. In late June, the New York Times published the 40-minute video resulting from their six-month investigation piecing together radio transmissions, social media video uploads, police bodycam footage, and other sources to show what happened that day. The NYT summarized their key findings here. Of course, they're too co-opted to use terms like "coup attempt" or "demagoguery," but the astonishing video is definitely worth the watch. It will happen again; there will be another coup attempt. Second news item, Putingate whistleblower Reality Winner, whose August 2018 sentencing I reported from in person (the only highly descriptive article that goes into detail about both the document she gifted the public and the scene at the courthouse that day), was released June 2 from full federal prison, FMC Carswell in Fort Worth Texas (where she and other prisoners contracted COVID-19), to a halfway house, and a week later, to home confinement. Below I've embedded some recent Winner family photos. Here's her support website; you can follow her mom, Billie J. Winner-Davis, on twitter. As her sister Brittany Winner explains in a July 20 article, and as her lawyer Alison Grinter explained on Democracy Now! on June 15, Reality Winner still needs a full pardon to ease her felony conviction, remove the continuing plea deal-based censorship of her (preventing her from telling her story and sharing more information about the leak), and to promote healing for the country. On July 30, Winner accepted the Government Accountability Project's Pillar Award. What's really worth checking out in that regard is what Reality herself said when accepting the award. The 12-minute acceptance Zoom video is embedded below; she talks from 9:25 to 11:27. I especially like this part:
"there's life with purpose and meaning and dignity […] Everybody who didn't look away when the government called me a terrorist, people who wanted to find out who I actually am, I can't thank everybody [enough …] when I'm ready, I'm going to be seen, I'm going to be heard."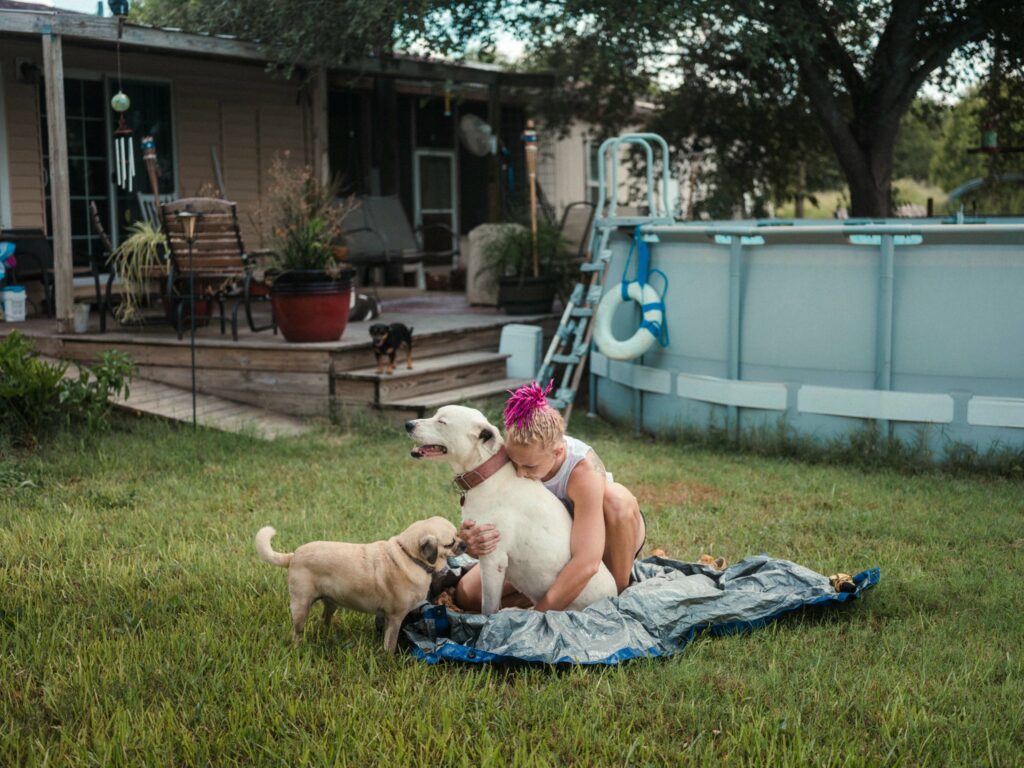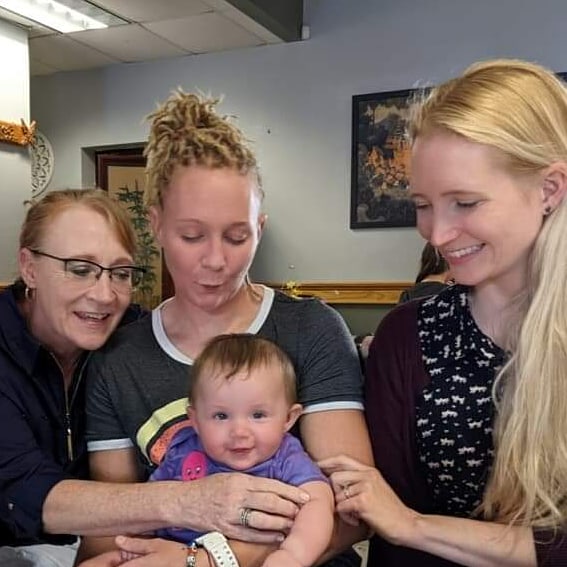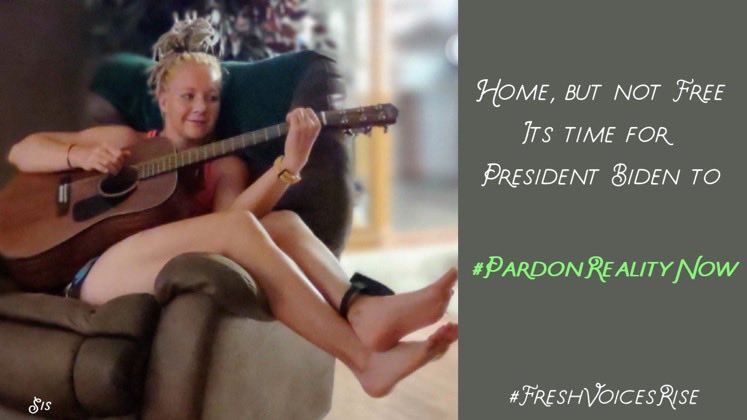 This blog post, COVID-19 update: masks, Delta mutation, evictions; news blasts: Haiti and United States, by Douglas Lucas, is licensed under a Creative Commons Attribution-NonCommercial-ShareAlike 4.0 International License (human-readable summary of license). The license is based on the work at this URL: https://douglaslucas.com/blog/2021/07/31/covid19-masks-delta-evictions-haiti-us/. You can view the full license (the legal code aka the legalese) here. For learning more about Creative Commons, I suggest reading this article and the Creative Commons Frequently Asked Questions. Seeking permissions beyond the scope of this license, or want to correspond with me about this post one on one? Email me: dal@riseup.net.