Note: In 2021, I'm posting a new entry to my blog every weekend or so. This is number 28 of 52; omg, the year's more than halfway done.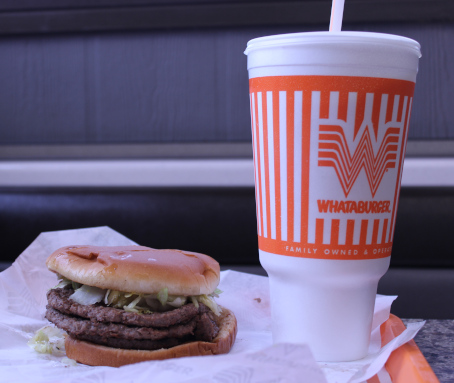 I was travelling through central Washington state and northeast Oregon for a few weeks earlier this summer — now, in mid-July, I'm visiting my hometown of Fort Worth, Texas for not quite half a month. Besides seeing family and friends, I'm here to do research of a personal sort. Yet after six years as a Seattle resident, I can't help noticing several things about the Dallas / Fort Worth metroplex, some bad, some good. I'll share those observations. I was going to then provide news blasts about the current situations in Cuba, Haiti, and Germany, but this entry simply grew too long, and I gotta do some other stuff. Hopefully next week I'll take on news blasts for those three countries. I'm an untimely fellow.
Bad stuff about North Texas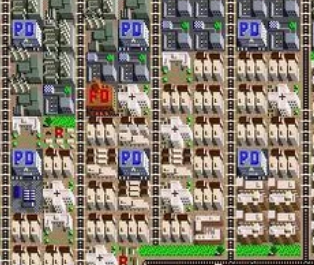 Gridlock) Aside from traffic jams and the Lone Star State's uniquely deregulated, isolated power grid — meaning during disastrous outages (including this year), Texas, its leaders boasting with pull-yourself-up-by-your-bootstraps lies, cannot, unlike all other 47 contiguous states, receive energy sent as assistance from beyond its borders; the privatized electric system has yet to be fixed or replaced, even though lawmakers knew of its vulnerabilities: they chose to serve the power companies instead — I want to talk about another type of Texan gridlock. In Seattle, multitudinous fairy-tale roads wind up hills, passing idiosyncratic houses with quirky paint jobs, and in the distance are bridges, sailboats, mountains. Many of my Seattleite friends have never lived anywhere else, nor have they ever been to the South. Comparing my place of birth with the Emerald City's highly commercial Northgate neighborhood (an exception to the usual Seattle beauty), I tell them North Texas is primarily composed of tract houses, billboards, strip malls, fast food joints, and car dealerships. That truth was really evident from the sky as my flight descended toward DFW Airport. During landing, I was reading the first chapter in a thought-provoking collection of essays from 2006, edited by Alvin M. Josephy, Jr.: Lewis and Clark Through Indian Eyes. It's research for my fiction project set at least partially in northeast Oregon and 2036, because all time connects, and the colonial histories of NE Oregon often begin by trumpeting the settlers Lewis and Clark, whose expedition, commissioned by slaveowner Thomas Jefferson, journeyed, between 1803 and 1806, from Pittsburgh to the Pacific Northwest coast and back to St. Louis, thanks to aid from the enslaved, pregnant, and raped Sacagawea, of the Shoshoni and aged merely fourteen to sixteen years or so at the time of Lewis and Clark's wrongly idolized quest. That's not the version you heard in school, right? In the United States we aren't taught the truth that Jefferson's top goal for the expedition was establishing evermore commerce, nor that the explorers called the indigenous peoples Jefferson's "children," an insult that should call to mind Robert Filmer's Patriarcha. Rivers also have hidden truths… In his essay Frenchmen, Bears, and Sandbars, in the Lewis and Clark Through Indian Eyes collection, Vine Deloria Jr. discusses how "Rivers do not, as a rule, create long straight embankments." Indeed, rivers move over time, something a character mentions early in Cynthia Shearer's excellent 2004 novel The Celestial Jukebox: "What you looking at there used to be the Mississippi River. Long time ago the river moved itself over […] River just change its mind and move sometime." As the virtual flight attendants on the seatback televisions were politely ordering me to stow my tray table in the upright position, Deloria Jr. was telling me how Lewis and Clark misinterpreted Missouri River sandbar deposits, insisting with Enlightenment rationality that measurable straight lines must exist to explain the deposits as human-made, when actually they were natural phenomena. Lewis and Clark didn't understand how chaotic rivers and Nature are. I glanced out the airplane window, and below, behold, North Texas, designed and coerced into "rationality" by long straight lines everywhere. Tract houses separated by long straight congested roads. Like some Cartesian grid Texans are all locked into. The pain caused by living apart from Nature should not be underestimated, even if Texan natives aren't aware of it, as I wasn't for a long time, though toward the end of my residency in Texas (I left at the end of 2015), I was frequently going to parks for just that reason. It makes me think of the ideology implicit in the 1991 Super Nintendo game SimCity, which I spent countless hours playing as a kid.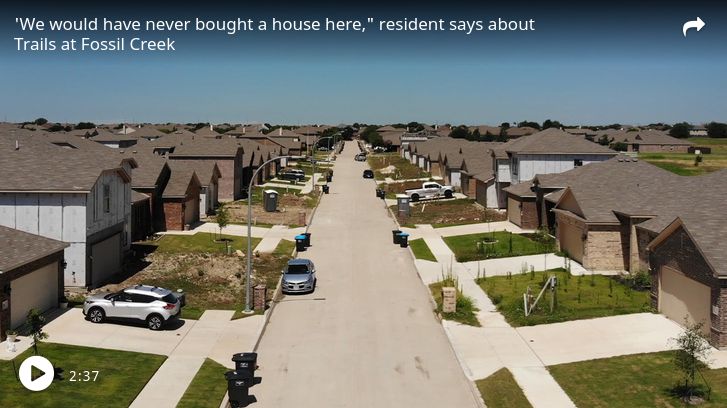 A well-known strategy among SimCity gamers is to create "donut" neighborhoods: squares imposed on the land, usually in nine-by-nine arrangements, with train tracks or roads boxing them in, and a park in the middle to appease the unhappy residents. In SimCity, players are rewarded for engineering such supposedly rational cities. In real urban life, rivers are forced to flow "logically" in straight lines, like trees in some parks, lined up in discrete pots. As a video game-playing kid, I didn't quite understand that these efficiency setups clash with harmonious ways of living with land, though I did play in undeveloped lots regularly, needing that. To be honest, not until very recently did I put two and two together, comparing rivers in rural areas with rivers in urban places, although a 2019 Seattle Public Library exhibit did briefly puncture my conventional consciousness on the subject. In Fort Worth, I grew up walking and jogging on the sidewalks by the Trinity River, and just assumed the embankments were naturally steep and unchanging, shaped conveniently for urban planners to impose at a moment's notice, above either edge, unchanging sidewalks…
Despite Seattle's beauty, the same story plays out there, too. Unfortunately I haven't read it yet, but BJ Cummings' 2020 book The River That Made Seattle: A Human and Natural History of the Duwamish looks amazing from this interview and this review. The book talks about how without displacing Salish indigenous peoples and trashing and forcibly diverting the Duwamish River, the city of Seattle as we know it wouldn't exist. There would be no city forums for identitarians to debate which sect should get paid more wages for helping corporations drive us extinct. And in contrast to the dolla dolla bill, let's-go-extinct-ASAP civilization of biz, which argues each individual is an autonomous sole proprietor capable of not caring what anyone else thinks, and worthy of paralyzing shame for any mistake actually caused by corporate destruction, I hope my discussion of rivers and gridlock ⁠— not to mention what volcano Mount Rainier and the Cascadia Subduction Zone might have to say — helps to show how people are in fact creatures of their environments, which of course doesn't remove each individual's responsibility to fight for something better. It's interesting, too, how fiction-writing instructors typically badger writers into obsessing over their supposedly autonomous characters' ex nihilo motivations, rather than learning about the settings they're in: for instance, how does the local power grid, or train track, or river characterize a protagonist, or for that matter, a protagonist's grandparents or neighbors? The so-called "Golden Age" of science fiction in the 1950s presented familyless protagonists singlehandedly subduing the universe; but in the '90s, science fiction writer Octavia Butler presented characters with extended families walking fiery highways as refugees, an entirely different take on life.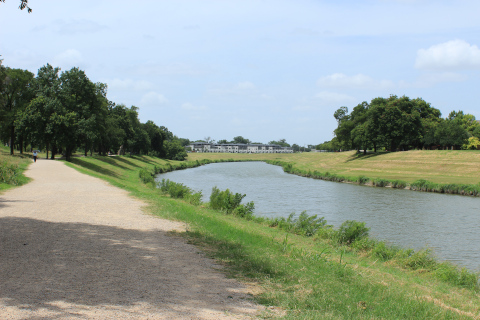 Coronavirus confusions) From observation, I guesstimate that ten percent, or fewer, of North Texans are masking. As of 16 July '21, for Texans ages 18 and up, only 53.9% are fully vaccinated and only about 62.6% are partly vaccinated (one jab of a two-jab series). By way of comparison, in King County, home of Seattle, as of the same date and for ages 16 and up, 75% of residents are fully vaccinated, and 80.7% of residents are partly vaccinated. That's all according to public health data managed by regional government entities. As for masking, given my observations a few weeks ago, in the Seattle areas that might be described as very progressive or Green Party-ish politically, for instance, inside co-ops selling organic foods, I'd guesstimate that indoors, 90+% of people are masking. How this came to be so politicized, I'll address in a moment.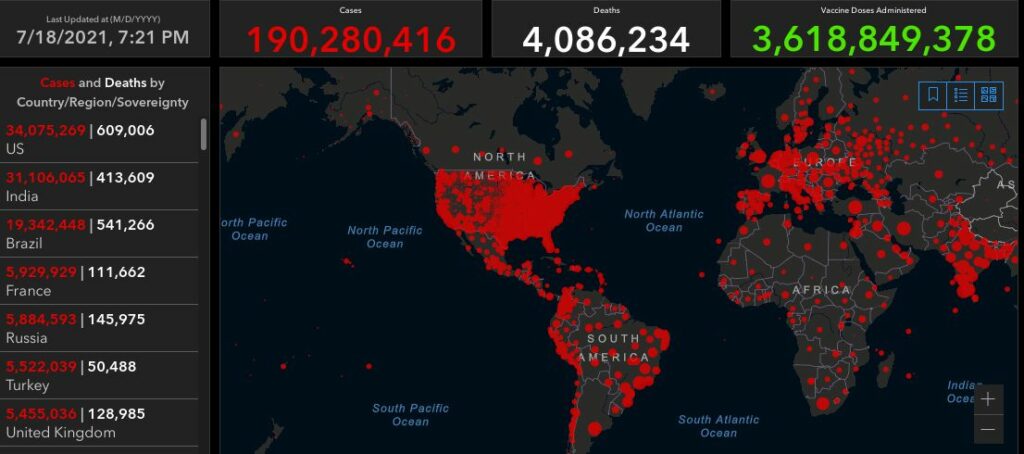 A disproportionately high number of those masking in North Texas are individuals categorized on bureaucratic paperwork as minorities (and then identitarian activists tell us we must all heed our opponents' paperwork). Sometimes those groups tend to have less resources to pay for healthcare yet simultaneously tend to sometimes have more empathy and altruism, gifts of being slotted into negative image roles (differing from the idealized images, you know, white businessmen in suits and the like, who tend to live in grandiose, puffed-up headspaces). Because some of the people I'm visiting indoors are elderly, I wore a high-quality mask the whole time, and received mockery for it. In crowded North Texas restaurants, diners aren't masking whatsoever. The US-based Centers for Disease Control and Prevention (CDC) says that's fine if you're vaccinated; the UN-based World Health Organization (WHO) disagrees, telling even vaccinated people to mask, since they might be asymptomatic carriers — however, growing evidence suggests those vaccinated with Pfizer-BioNTech or Moderna are far less likely to be asymptomatic carriers; studies are underway in this regard for the Johnson & Johnson vaccine — and in rare instances, vaccinated people can still become diseased with COVID-19 (a "breakthrough" case), including as a sufferer of Long COVID. Adding to everyone's confusion, the CDC stopped actively tracking all breakthrough cases, and now tracks only breakthrough cases resulting in hospitalization or death. Meanwhile, the Delta variant of the virus, a more contagious mutation that grows faster inside people's respiratory tracts than the original, currently accounts for at least a fifth of all United States cases, and COVID-19 is now on the rise in every US state; Los Angeles County, the most populous county in the country, just resumed mandating masks. Getting two doses of the Pfizer-BioNTech vaccine, as I did in March, is effective in protecting against the Delta mutation (though less effective than against the original novel coronavirus), so that's the basis on which I'm travelling (while masking, handwashing, physically distancing, and meeting only outside insofar as possible), plus the greatly decreased likelihood of a person with an mRNA vaccination being an asymptomatic carrier, something a Harvard-trained doctor I know puts his trust in. Apparently the Moderna and Johnson & Johnson vaccines similarly protect decently, though not perfectly, against Delta. Perhaps surprisingly, nobody on my flight to Texas (I've yet to fly back to Seattle) caused any trouble; each passenger masked as required without incident. Based on this 2018 study suggesting window seat airline passengers are least likely to catch respiratory illnesses, I got window seats. But SNAFUs (Situation Normal: All Fucked Up) prevented me from getting tested knowledgeably, namely not receiving a timely response back from my primary care physician regarding how vaccination affects COVID-19 tests, likely because her underling completely didn't answer my question. I asked something like: "How does being vaccinated, versus unvaccinated, affect COVID-19 serology and PCR test results?" And they replied something like, "Are you wondering what type of test you should get?" And it's like, answer my question or link me to an answer! I've taken to replying to such responses, or front-loading my questions with, "If you don't know the answer, it's okay to just say that," and I find interlocuters usually react better. Instead of them trying to extract my motivations. Really, I should have figured out about the testing myself. But testing-while-vaccinated is another example of coronavirus confusions people are enduring. I've shown zero symptoms, not even mild ones, since the pandemic began; in fact, I haven't had any sort of respiratory illness in years and years, probably owing in part to a vegan/glutenfree and low-sugar diet as well as frequent cardiovascular exercise and better sleep than in my past. That's not to brag; it's to link you to experience and info that might help. Best I can figure from the CDC in July '21, for vaccinated people, serology tests to detect past infections no longer work (due to confounding with the vaccine-produced antibodies), but swab tests to detect current presence of the virus do still work. I'd like to get that done prior to spending extensive time with (vaccinated) elderly people indoors, just to be on the safe side; will see how that goes in North Texas. Finally, as for all this being politicized, let's not forget in February 2020, the Jeffrey Epstein associate and likely Putin asset, former and probably forthcoming US president Donald Trump called coronavirus a "hoax" (as he calls global warming a "hoax"), and his administration punished US Health and Human Services Department whistleblower Dr Rick A. Bright for Bright's insisting "on scientifically-vetted proposals" to overcome the pandemic and for pushing "for a more aggressive agency response to COVID-19." At least two-thirds of a million people dead of coronavirus in the United States since the pandemic started, a decrease in population handy for the oligarchs who, thanks to advanced technology, no longer need as many toiling masses. Locking down hard everywhere for just 100 days would end coronavirus; that's feasible (see New Zealand's zero-COVID approach), yet the authorities in the US and elsewhere apparently do what they can to ensure COVID-19 continues, a new permanent paradigm of endless variants, a bit like 9/11 introduced a new permanent paradigm, terrorists as military targets instead of law enforcement suspects and everyone a potential terrorist. Well, maybe the forthcoming University of Washington vaccine will help. Or maybe people will read about coronaviruses prior to 2020 so that they understand masking against respiratory illnesses is a sensible precaution commonly done elsewhere for decades — not tyranny. Next thing you know, libertarians will whine about having their freedumb right to litter taken. I do think those badgering vaccine-hesitant people generally need to have better appreciation for why so many are correctly suspicious of conventional science and conventional medicine, though quacks exist in the alternative science/medicine realm as well, see "the disinformation dozen" spreading fear, uncertainty, doubt, and denial around the coronavirus vaccines. As the last few years have especially shown, propping up subject matter celebs like Neil deGrasse Tyson or whomever, conventional or alternative, and then trying to cheerlead them into winning an advertising blitz on behalf of vaccines or whatever else, is insufficient; having a propagandized public is harmful, whereas having a public capable of self-education is helpful. That requires overhauling our information system.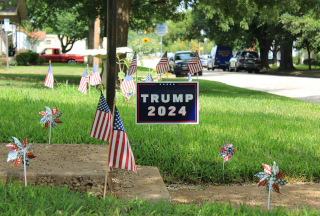 The Decline of North Texas Civilization) I've been in Fort Worth a full week, and I get a general sense of exhaustion and torpor from Texans. I'm also witnessing little things falling apart. It's just an anecdotal observation, but the motel I'm staying in — the same as when I last visited two years ago — is even more run-down this time around. When I arrived, the bed lacked pillows, the bathroom lacked towels, and various objects were broken. I'm not the kind of picky person who makes a fuss over such minutiae; the point is merely that North Texas appears to be slowly breaking down. The world has moved on, as those Stephen King Gunslinger books say. I feel tired and lazy, too, which I think is probably a partial result of the overall lower quality of life here, decreases in things like water quality, relative to Seattle. Although that could be my imagination, or more about the odd feelings I'm experiencing around being back here. Except for family member funerals possibly, I don't think I'll return to Texas any after this, which is a big change to accept internally. I'm finding the research information I was looking for, and long-ago acquaintances don't want to meet face to face, probably because deep down, we both know we're no longer actually friends with a fun energetic connection, or even shared values and interests, beyond fairly superficial things like Star Trek … so that makes sense. I was just curious how their lives have played out, and if they have anything new and exciting to say. Despite half the region now differing — a change I'll get to below — at least half this region will still likely celebrate the probable return of a Donald Trump presidency, howling once again their bloodthirsty approval for his ideas like bombing accused terrorists' innocent civilian family members. I hope someday even more people emphatically and consistently insist loudly that adopting If they aren't paying your bills, then fuck 'em as a civilization-wide strategy has negative consequences for all.
Good stuff about North Texas
Refuge) Prior to my leaving for the Pacific Northwest at the end of 2015, Fort Worth had only one dedicated vegan restaurant, the noteworthy Spiral Diner on Magnolia Avenue in the Near Southside neighborhood. That neighborhood has continued to develop admirably since I lived here, although I don't know what the unhappy underbelly might be. Of course, besides Spiral Diner, restaurants for pho and thai and other non-USian ("ethnic") vegan-friendly food have existed in North Texas for a long time, I think particularly in Arlington (where, an elderly Republican in Fort Worth, panicking from a diet of FOX News, once told me, non-white terrorists are assuredly lurking and soon coming to get us). But now, in 2021, there are more, specifically vegan restaurants even here in Cowtown. There's Belently's Love on Bluebonnet Circle, which I haven't tried yet, serving TexMex. There's also the amazing Boulevard of Greens, where everything is vegan and gluten-free. They offer a number of smoothies, juices, bowls (including with quinoa and broccoli!), and other invigorating items. Boulevard of Greens really has shifted my visit from miserable to manageable.
It also deserves mentioning that North Texas, especially Fort Worth, has a lot of art museums and other cultural institutions. There's the Modern Art Museum, the Amon Carter Museum of American Art, and the Kimball Art Museum. I'll probably go see this exhibition at the Amon Carter of work by a photographer born in Saigon during the Vietnam War. The perfectionism of the classical music world can be misery- and stress-inducing, but the performances associated with the Fort Worth-based Van Cliburn Foundation can still be beautiful. And besides art, North Texas has plenty of parks. There's a once frequent, but now rare due to that "rationally imposed" urban development, ecosystem in Arlington, a bog with unusual plants and animals, that I went to years ago. And of course, the excellent Fort Worth Botanic Garden, where I've gone many times. More than a decade ago, I wrote a blog post about a specific tree there, the biggest Southern Magnolia in DFW!
Before the pandemic at least, there were also multiple enjoyable bars/nightclubs with live rock music, that I used to frequent. I can't find it in me to look up if there are any outdoor shows by musicians I once knew. Guess I just don't relate to Texas anymore. Reminds me of the song "I'm Not From Here" by the great James McMurtry, himself born in Fort Worth: "Hit my home town a couple years back / Hard to say just how it felt / But it looked like so many towns I might've been through on my way to somewhere else […] We can't help it / We just keep moving / It's been that way since long ago / Since the Stone Age, chasing the great herds / We mostly go where we have to go."
Wait, what?) Tarrant County, home of Fort Worth, has long been one of the reddest counties in one of the reddest states, Texas. But in the 2020 presidential election, Tarrant County went blue for Biden. Unfortunately, discussions of elections are dependent — a point still not often acknowledged — on secret, corporate, closed-source computerized vote-tallying. Who counted your vote, name the person! Where was your vote counted, go to the place! Can't answer those, can you? Yet in the past in the United States, and in the present in Australia and elsewhere, people use(d) handmarked paper ballots, and the ballots were/are counted publicly, observably. Here's a book and another book on the topic, worth reading. Not to mention the problems with democracy altogether (including direct, representative, and liquid): propagandizing hundreds of millions of people to come to an oversimplified consensus on things that don't affect them and that they don't know about, among other troubles. Anyway, I digressed. It's just interesting to see my hometown turning blue for the first time in my life, if turning blue it indeed has. How can a person begin to appreciate perspectives considered very far-out, like anarchism, if they're terrified of, or get screamed at or worse for, something as mild as voting for a Democrat? It takes a lot of strength to be a dissident. Maybe the reportedly Biden-blue Tarrant County heralds a change for the better for North Texas.
The Big Wheels, and Dignity) Since there's little to no public transit in North Texas, I had to book a rental car for my trip. I reserved a polite, Seattle-sized compact vehicle (i.e., very small) and a GPS unit, one of those add-on devices that suction-cups to the front of the automobile. (Yes, I know most people just use their smartphones.) When I arrived, of course the rental car company had overbooked to protect itself against cancellations, so with few cancellations, there were no GPS units available. (And the capitalist Texans explain to each under how "rational" and "Enlightened" this system is, versus the depositories in Ursula K. Le Guin's 1974 novel The Dispossessed, where nobody owns non-personal items, so if you want an object, just go grab one from the nearby depository, maintained by people who like to do that sort of thing and receive social approval for it.) With no add-on GPS units, the Alamo rental car company (Forget the Alamo, lol) asked me if I was okay with a car that had built-in GPS. I said yes. Except the only vehicle they had with built-in GPS was a Nissan Armada! It's a full-size, Texas-sized SUV so huge it makes Suburbans and Hummers look tiny. I actually had trouble in a parking garage because the Armada almost hit the ceiling, and almost couldn't squeeze through the entry lanes, you know with the lowered gate where you take your ticket. In US schools, you hear the word "armada" in connection with the Spanish Armada, a fleet which in battle with the British was completely destroyed! Maybe the Nissan marketers figured no one would remember such a trivial detail as the armada sinking. Once I figured out how to adapt my driving for the Armada — it brakes more slowly than a smaller car, for instance — I started having a hilarious time driving this ridiculous battleship, as a lone guy without a family to pack the air-conditioned seats. All other passenger cars, tiny next to my vehicle, fearfully defer to the surprisingly fast Armada, so I can easily change lanes at whim, king of the road in my big wheels. Guilty pleasure. More seriously, the Armada has Sirius XM satellite radio, enabling me to listen to — wait for it — Ozzy's Boneyard. A few days ago, the channel/station/whatever was playing an interview with Ross Halfin. The rock photographer told a story about how, in short, a Led Zeppelin member (I forget which) disrespected him in person. Halfin said that after that, he decided never to let anyone else diss him similarly again; the radio hosts murmured their approval. What strikes me about this otherwise mundane conversation is that Halfin didn't specify the means-whereby, how, he'd ensure others wouldn't disrespect him — and the hosts didn't ask. What actions does Halfin take when someone tries to disrespect him in person? What words does he say, and how does he say them? I mean, he (or most anyone) could say something like, Hey fuck you, I don't take this kind of shit, a string of words that doesn't exactly require a Ph.D. in Rhetoric to formulate (in fact, most intelligentsia I meet are completely clueless how to handle confrontational situations, stuck abstracting in their ivory towers). While bullies usually back down, what do you do if the bully doesn't back down? What if it comes to fisticuffs, and what if you're concerned about getting indicted for assault afterward? I've never seen a flowchart for this sort of thing, how to protect one's dignity, the details. I think it's extremely important and very overlooked. Insults have a way of piling up over the years, breaking down a person who's never learned how to respond to them skillfully and quickly, making the person fall prey to internalized oppression and making the person suffer all sorts of health and psychological/sociological problems. Didn't the civil rights movement in the '60s address this? What if you don't want to do a strictly nonviolence-only approach, perhaps because you're itching to say, Hey shithead, cut it out, or I'm gonna run you over with my Nissan Armada! (Unless it sinks.) If you want to waste eight minutes of your life, here's Out of Spec Reviews' youtube take from DFW Airport on the 2021 Nissan Armada, so you can actually see this big-ass Behemoth. Or read about problems of car culture instead.
This blog post, Summer 2021 thoughts from North Texas, by Douglas Lucas, is licensed under a Creative Commons Attribution-NonCommercial-ShareAlike 4.0 International License (human-readable summary of license). The license is based on the work at this URL: https://douglaslucas.com/blog/2021/07/17/north-texas-thoughts-summer-2021/. You can view the full license (the legal code aka the legalese) here. For learning more about Creative Commons, I suggest reading this article and the Creative Commons Frequently Asked Questions. Seeking permissions beyond the scope of this license, or want to correspond with me about this post one on one? Email me: dal@riseup.net.